Bring some post-festive cheer to your home with these decorating hacks and go from gloomy to gorgeous.
Sometimes Christmas can feel like a happy, sparkly interval in between winter's often grey and gloomy days.
As the decorations go back in boxes and strings of twinkly lights are unplugged and packed away, life can feel a little, well - dull. Especially once the last chocs in the selection boxes have been scoffed.
And so can our homes. Without the tree, lights and piles of presents, rooms can seem bare, dark and lifeless. Then there's the short days, big bills and so long to wait until pay day...
But there's no need to sink into a wintry slumber. Here are some clever ideas for bringing back some of that festive sparkle - without spending a fortune.
1. Mirror, mirror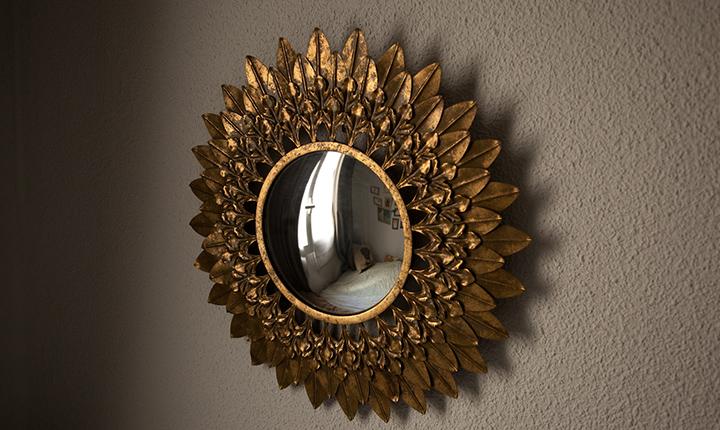 Via: Flickr/All Creative Commons/ornello_pics
Yes, adding a mirror can make a space seem bigger. But that's not the main reason it's on our list.
Scour vintage shops and the sales for pretty mirrors with unusual frames and shapes and hang them, like art, around your living room. They give a shabby chic look while also reflecting light and adding a little sparkle.
Something that may have felt absent since the tree lights came down...
2. Fake it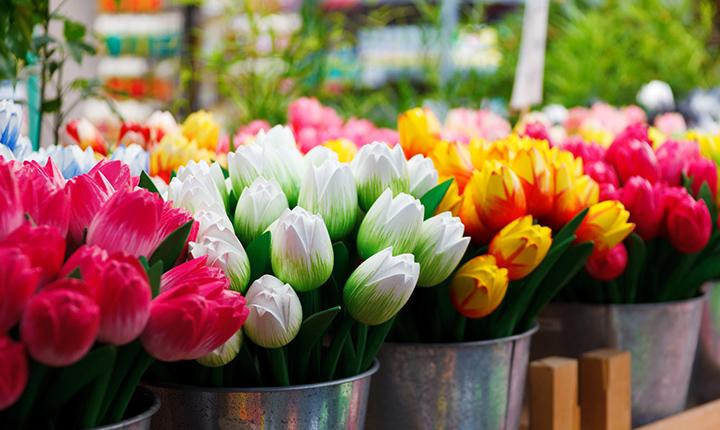 Via: Pixabay/PublicDomainPictures
Once considered the height of naffness, fake flowers are pretty trendy nowadays - and so much easier to keep from wilting.
Check out online marketplaces like Etsy and browse home furnishing stores for some super-stylish blooms, in materials from silk to wood, that will last years. Then dot around the house in bottles, vases and glass jars.
You could even try making paper flowers, maybe saving some of the discarded wrapping and tissue paper from the recycling. Something to keep kids entertained when it's cold and grey outside, too.
3. Lighten up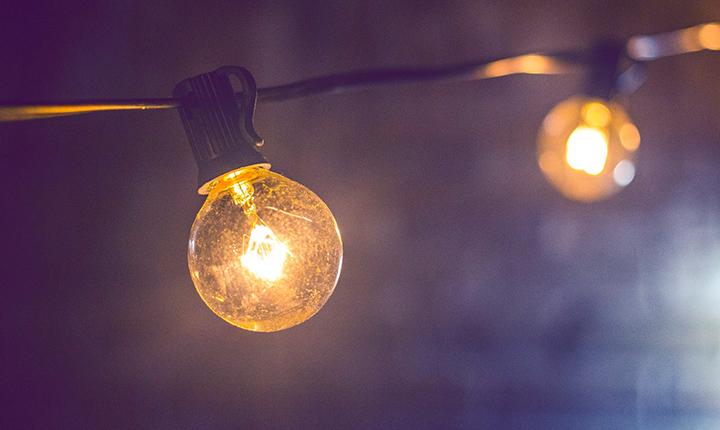 Via: Pexels/Burly Vinson
Swap out your regular light bulbs for warmer varieties. LED bulbs give a cosy feel to bathe your home with a lovely glow, without being stark and cold.
If you're really missing Christmas, strings of fairy lights, weaved around bookshelves, fireplaces and picture frames, will keep the magic alive.
Check out the sales for new fittings, too - stylish copper accents look lovely, and will add subtle warmth.
4. Colour you happy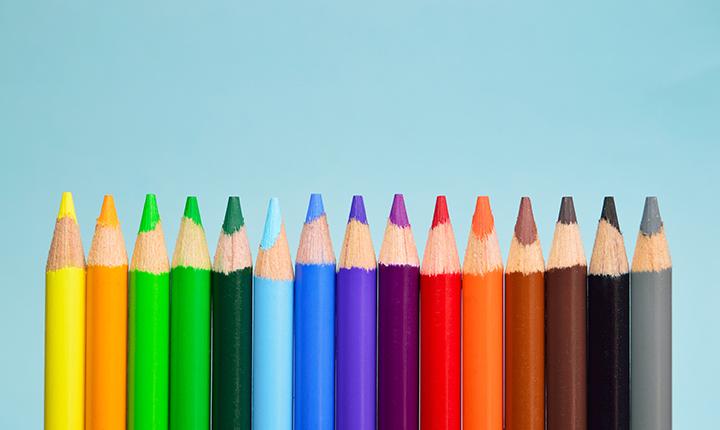 Via: Pexels/Miguel Á. Padriñán
A lick of paint on the walls can make a huge difference to a room - and your mood. Sunny yellows and oranges, unsurprisingly, are some of the happiest hues, while bold bursts of pistachio and turquoise will give you a lift when you walk into a room.
But really, just go with the colours that make you feel warm and fuzzy inside.
If you're not sure about a big change, or just can't quite face the idea of laying dust sheets over all the furniture and getting out the ladders, try stencilling.
Many home stores and online shops sell stencils in bold, graphic and pretty designs, from birds and branches to dalmatian spots and zig-zags. And, if you get tired of it, you can always get the paint out again.
5. Go green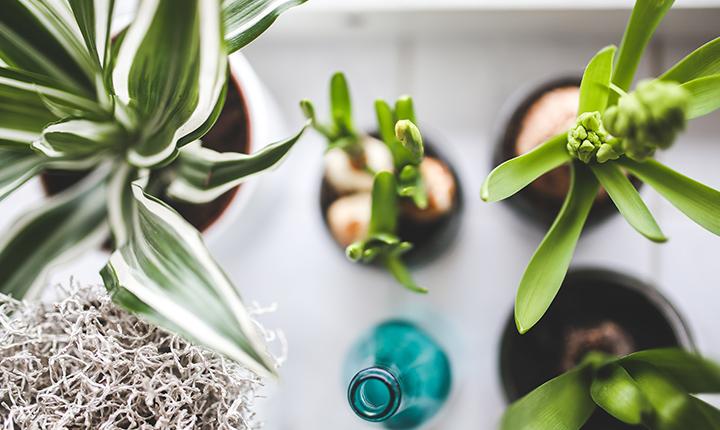 Houseplants and pots are often on sale at this time of year, so stock up and turn your living room into a mini oasis.
Who doesn't feel happier surrounded by glorious greenery? They look particularly gorgeous against trendy grey walls, too.
They will make your air more fragrant and healthy, too - while adding a very natural pop of vibrant colour.
Air plants can be scattered about in vintage teacups, wall-mounted in vases or strung from the ceiling in glass spheres. They're low-maintenance, too - only needing to be watered once a week.
6. Turn over a new wreath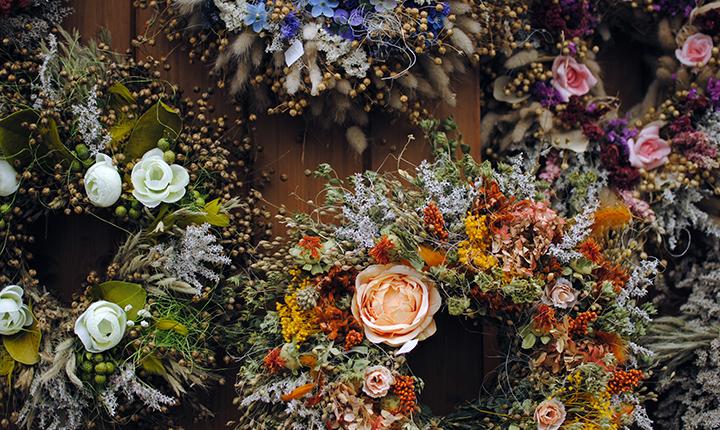 Via: Pixabay/ThaneKeller
Your Christmas wreath may have to come down (yes, it does - it's bad luck, you know) but that doesn't mean you can't hang something in its place.
Another wreath, in fact. Buy or make a non-festive wreath by weaving twigs and/or flowers around a wire frame (you can buy these cheaply from craft shops).
You can even repurpose sparkly baubles, mixing them up with white, blue and silver balls of wool or pompoms for a winter wonderland effect.
Check out Pinterest for ideas.
7. Get cosy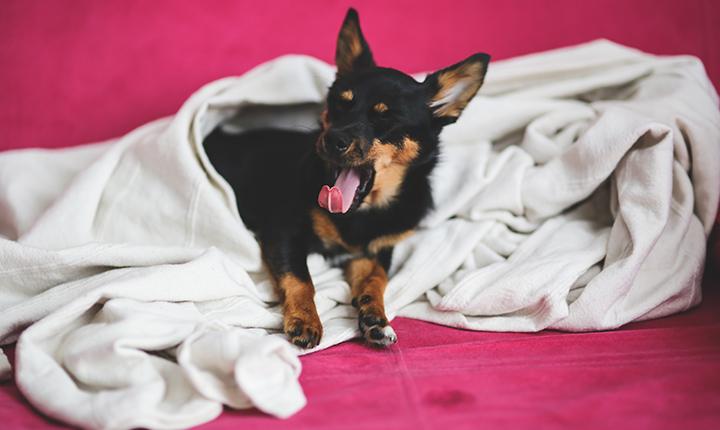 Adding soft, luxe-feeling textures will warm things up and give a fresh feel to your home without the need to spend a small fortune on new furniture.
Choose cosy velvet cushions in pretty jewel colours, throw a thick woollen blanket over your sofa and search the sales for a thick-pile rug.
Then hunker down and enjoy the cosiness winter can bring. You'll miss it when the sunshine comes back out. Maybe...
This Money Matters post aims to be informative and engaging. Though it may include tips and information, it does not constitute advice and should not be used as a basis for any financial decisions. Sainsbury's Bank accepts no responsibility for the opinions and views of external contributors and the content of external websites included within this post. Some links may take you to another Sainsbury's Bank page. All information in this post was correct at date of publication.