Get fit online
Some of us love exercise. Some of us find it a chore. But most of us are somewhere in between. And the best way to love it even slightly more is to find the best exercise for you. Luckily, that's where ye olde internet can come in handy.
Recently, there has a been a boom in online exercise programmes, so it's a buyer's market if you're looking for a new routine. Even better, you often don't even need to 'buy' anything too expensive at this market. Get the buzz of exercise and keep a weighty wallet. Here's how:
Find a routine
We all know that person who gets up at 6AM, goes a run, does a workout and even manages to squeeze in some yoga all before breakfast. And while we applaud the effort, we'll admit sometimes we prefer tea and a lie in.
Instead of trying to fit it all in at once, fit fitness in when and where suits you. Make a plan of your week, including work hours, social time and the schedule for your favourite TV show times. Then mark out some of your free time for working out. It could be a few hours a week or just half an hour, but it's the perfect way to kick things off.
To help you get in the rhythm, set an alarm on your phone or laptop calendar.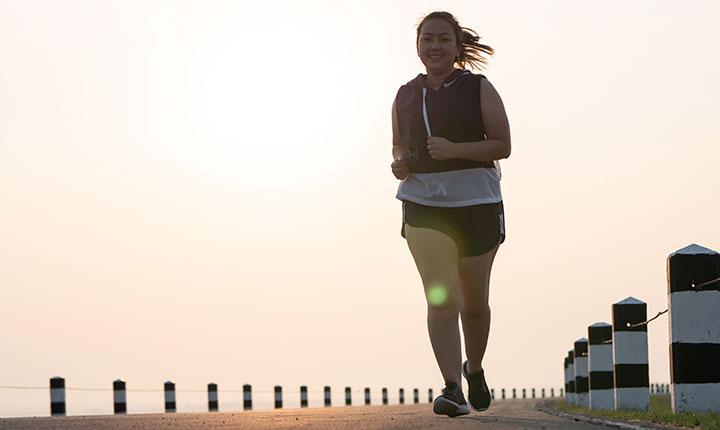 Be a good sport
Everyone's different. So just because your partner loves running or your best friend is a permanent pretzel thanks to years of yoga, doesn't mean you need to be too.
Instead, try out a few exercises and see which is the best fit for you. Many companies, like glo.com or lesmills.com, offer free trials so you can get a feel for the activities without committing to the costumes.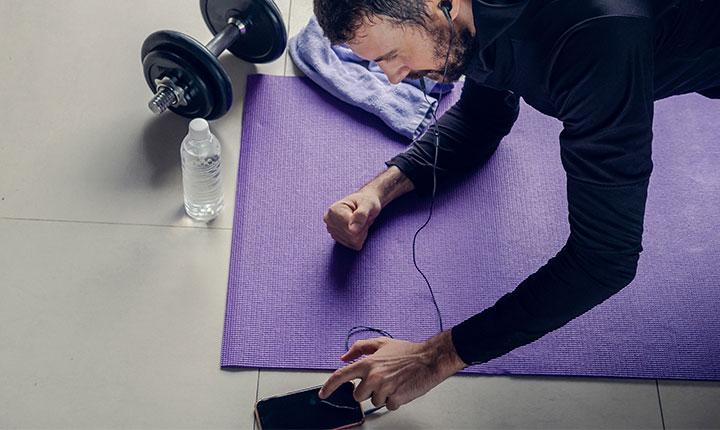 Find a fitness hero
Influencers can be a great place to start when it comes to building a routine. If there's someone you follow on Social Media who has similar tastes or lifestyle to you, see if they also have content around their fitness routine. Many vloggers or Instagrammers will tag the products they use or feature the routines they love.
Or if you're completely new to the Instagram scene, a good (and free) way to discover and borrow from tried and tested routines is to search hashtags. If there are certain activities you're interested in, like #pilates or #running, a quick search can reveal lots of influencers and even more free tips.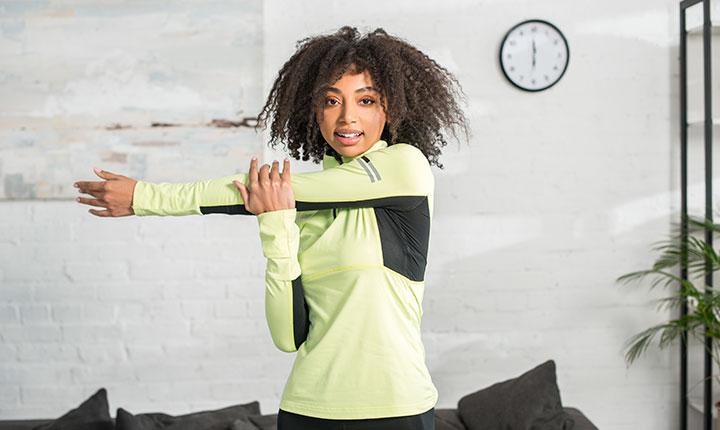 Treat yourself to a freebie
A gym membership can be costly, but getting fit needn't be. Thanks to technology, it can even be free. So bring fitness to a small screen near you.
With Strava, you can keep track of your activities, whatever that may be. There are features for mapping runs, swims or exercise in wheelchairs. Plus, you can sign up to monthly challenges to keep you motivated and share successes with friends.
Speaking of challenges, there are also many free apps designed to help you get there faster. If you've always fancied being an amateur gymnast, download Splits in 30 Days. With a mix of exercises from stretching to light cardio, you'll get a feel for a few different activities and have a fun party piece to show off at the end.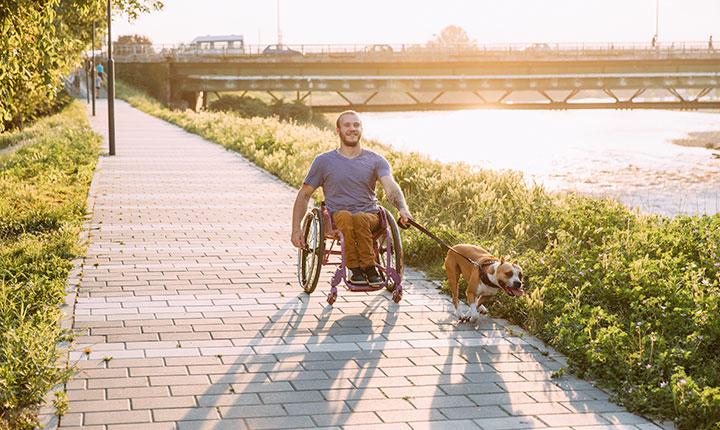 Go local
It's a truth that enjoying exercise classes is all in the balance. That balance being finding an activity fun and having an inspiring teacher who helps make it so. Many instructors now have virtual classes by way of Instagram TV or Zoom.
Ask your friends and family to see if any of them have a person they'd recommend and then Google them. It's a great, usually cheaper, way to start practising, plus you'll be supporting a small business. Plus, starting something like yoga from scratch can be daunting. But if you can do it in the comfort of your home - and even turn off your webcam so nobody can giggle when you fall - you'll be a pro before you know it.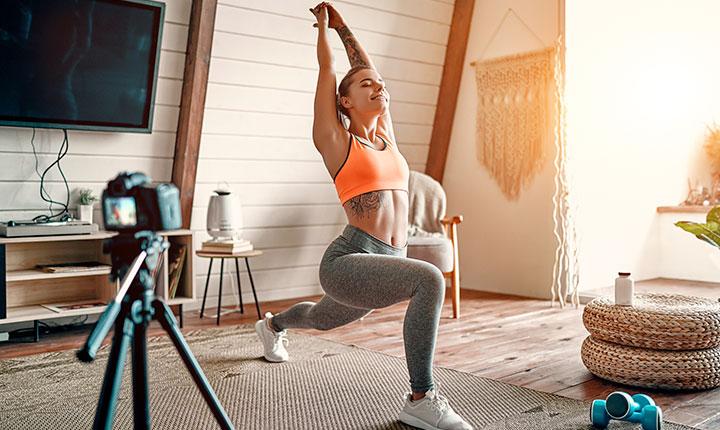 Work from the inside out
Don't forget, your mental wellbeing is just as important as your physical fitness. Exercising does release endorphins and make us feel happier, but slowing things down can too. Apps like omvana offer a few free meditation classes to help you get in the zone.
If meditation isn't your thing, make sure you take some time to check in with yourself once a week. You could even combine it with a walk outside, so you'll still be getting a little exercise in. Soon you'll be glowing on the outside and in.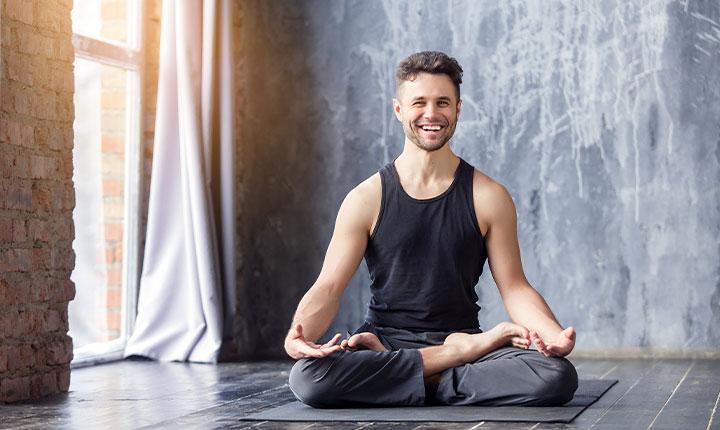 And there you have it. Hopefully you'll be fresh, fit and even a little thriftier – all without stepping foot inside a gym.
This Money Matters post aims to be informative and engaging. Though it may include tips and information, it does not constitute advice and should not be used as a basis for any financial decisions. Sainsbury's Bank accepts no responsibility for the opinions and views of external contributors and the content of external websites included within this post. Some links may take you to another Sainsbury's Bank page. All information in this post was correct at date of publication.