At the end of January 2014, we asked for your tales on how you spent a lump sum of money in an inspirational, financially-savvy way, for the chance to win £1,000.
The judges' decisions are in and we're really excited to announce that Samantha Carr wowed them with her smart spending story and walks away with the grand prize!
Well done also to first runner-up Michelle Else, who wins £300, and second runner-up Kiran Parry, who wins £200. Congratulations guys and thanks so much to everyone who entered.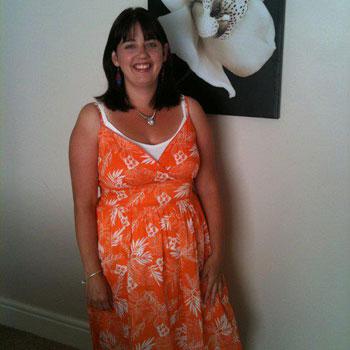 Winner: Samantha Carr, Plymouth
"The best money I ever spent was £4,000 on publishing my own book. It was a real labour of love and I spent a long time researching the book. I borrowed the money to pay someone to design the book cover at £200, and it was an inspired design. I then paid someone to proofread and finalise the book before sending it off to be published.
"Although it hasn't been a money-spinner for me, it was a great process of personal exploration and it is amazing to see my book in print. I have met some great people whilst giving talks about the book and I even met a man at one of the talks who became the father of my first child! Without investing in my dreams (literally, as the book is about dreams) I would never have had my daughter and I wouldn't be able to tell people that I am an author."
What the judges said:
Samantha's entry was clever, original and financially-savvy. It was a creative act to spend £4,000 on publishing her own book and it allowed her to go on a great process of personal exploration and a profitable journey. Although she didn't benefit hugely financially from her own book sales, she did meet her husband at a talk given on her book and that was ultimately rewarding and was worth more than money alone. She used the money successfully as an investment on her and her life. Her daughter was a true gift from her courage to go for it!
First runner-up: Michelle Else, Derbyshire
"Two years ago we spent £5,000 on a very good quality second-hand touring caravan, which we take away at every possible school holiday. As the costs soar, especially in the summer holidays, we have already saved £3,000 by going away in our own caravan.
"This year, we plan to go to France for the third year running and during our two-week stay we are going to go to Disneyland Paris. By stopping on campsites in our lovely caravan, our holiday will cost half as much as a package or gîte/static caravan holiday. We also use it for weekends away and we can take our dog, which saves us kennel fees as well!"
What the judges said:
By purchasing a second-hand caravan, this entrant has been able to enjoy various special holidays, with a great deal of freedom and for less money than hiring accommodation. Certainly a good investment.

Second runner-up: Kiran Parry, Aberdare, Wales
"Last year I won £7,000 in the Lotto HotPicks. I supported the local 5x60 initiative by giving them £3,500 to buy new table tennis tables for their youth wing and for the sport centre, so a table tennis club could be formed in my community. A club has recently been started and has already been a success."
What the judges said:
By investing in a local sports initiative, this generous participant saw that the young people within his community benefitted from his money – a very inspirational tale.
This Money Matters post aims to be informative and engaging. Though it may include tips and information, it does not constitute advice and should not be used as a basis for any financial decisions. Sainsbury's Bank accepts no responsibility for the opinions and views of external contributors and the content of external websites included within this post. Some links may take you to another Sainsbury's Bank page. All information in this post was correct at date of publication.