5 Tips for Stepping Away from Your Screen
Feeling the Zoom fatigue? Sore eyes from looking at your computer screen all day? Here are our top tips on how to switch off the screens and switch on the fun.
Go analogue when you can
Working at a computer screen all day and endlessly scrolling through social media while you watch TV at night takes its toll.
So, take any excuse to go analogue. Switch to paper. Wear a watch. Take pictures using real film you have to get developed. Choose physical dictionaries over Google. Take any excuse to embrace physical, tactile, non-digital ways of working and living.
Try using a pen and paper for planning, brainstorming or drafting stages of work, instead of doing everything on the computer.
While blue light blocking glasses seem to be the latest trend, the experts are divided on whether or not they work. If you're experiencing computer screen fatigue, the best thing you can do is to take a break from the screens.
You might even find you're more creative when you take pen to paper.
Schedule a daily walk into your routine
Break free from the confines of your home or office (or home office) to explore the great outdoors. And by great outdoors, we mean the local park.
The fresh air will do you the world of good and can help you feel better about your work life balance while working from home.
Morning, lunchtime or evening, you'll feel calmer, more relaxed and possibly even uplifted after a daily walk of 10 minutes or more.
If you find walking boring or difficult, you can still get out. Standing or sitting outside watching the world go by is a great way to make sure you're giving your eyes a rest from the screens.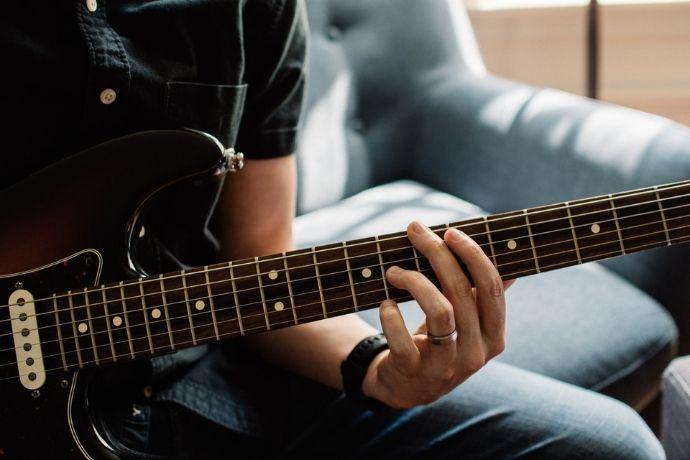 Set an alarm clock
Struggling to pull yourself away from a big project? Or sucked into doom scrolling? Either way, set yourself a time limit and regular alarm clock when you're using screens.
The alarm will remind you to look away from your screen for a few minutes. Using working methods such as Pomodoro, you might even find yourself more productive in the time you're at your desk.
Find a schedule that works for you, but as a guidance try 50 minutes at a screen and 5 minutes of rest.
If nothing else, it's a good excuse to stick the kettle on, stretch or cuddle your pets.
Pick up some non-screen-based hobbies
So much of our lives is online now, and so taking time away from that can be difficult. To take your mind off it, try a new hobby.
Read a book. Craft, draw or paint something you can show off to friends. Become a knitter. Weed the garden. Dust off the boardgames. Listen to music. Better yet, try making it.
Whatever tickles your fancy, switch off the phones and let the fun begin.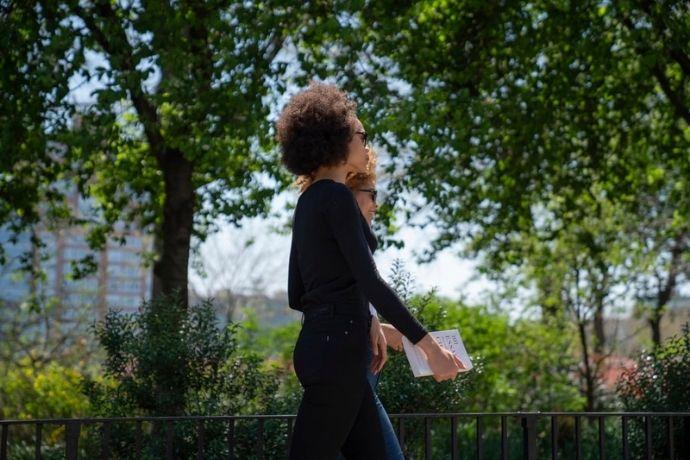 Limit work meeting times and don't default to Zoom
The only real way to avoid Zoom fatigue is to have less Zoom time. Think about your work week and how much time you spend in meetings. Consider cutting back or reducing your meeting hours when you can.
You'll be free to take that lunchtime walk instead of scrambling to catch up on tasks and you'll find yourself less exhausted at the end of the day.
Most of the exhaustion of Zoom is associated with our difficulty processing of non-verbal cues, so try cameras off meetings and see if that helps.
It'll save you from trying to look engaged and enthusiastic for the hour meeting. Plus, it's another great way to step away from your screen. You can stand up and pace your living room while you tune into the conversation.
Before hopping offline and avoiding screens for the rest of the day, make sure your home insurance covers home working so you can relax with complete peace of mind.
This Money Matters post aims to be informative and engaging. Though it may include tips and information, it does not constitute advice and should not be used as a basis for any financial decisions. Sainsbury's Bank accepts no responsibility for the opinions and views of external contributors and the content of external websites included within this post. Some links may take you to another Sainsbury's Bank page. All information in this post was correct at date of publication.