We've found some of the quickest and easiest ways to transform your home without breaking the budget.
With just some simple styling and clever furniture buys you can transform even the most cramped rooms into a space that feels more roomy, organised and looks so good that you'll want to spend time in it.
Check out these 7 ways to make even the tiniest of spaces feel bigger.
1. Embrace multi-functionality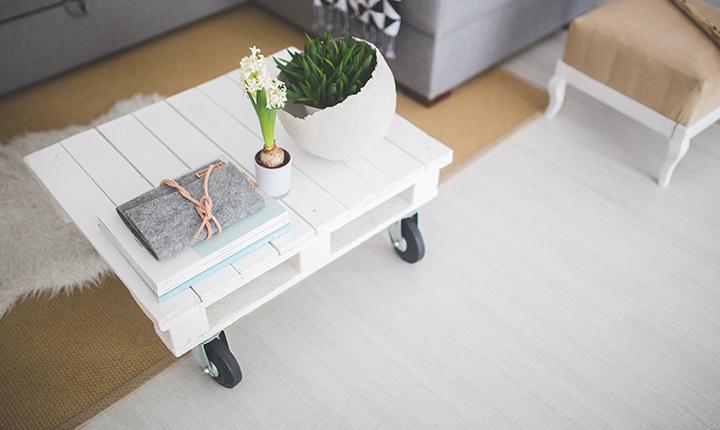 A compact sitting room or tiny bedroom can be made to feel more roomy if you pick the right multi-functional furniture. Modern designs can help even the most cramped of spaces work harder for you.
Try a day bed that is a perfect comfy couch by day and a guest bed at night. Modular furniture is also useful for adapting from one room to the next and can combine seating, storage and display areas in one, while nesting tables and stackable chairs can give you more square footage to work with.
Sometimes you can also use furniture in unexpected ways to fit your space and needs: IKEA's BILLY bookcase doubles as fabulous shoe storage, while the Scandi emporium's multi-tasking RÅSKOG kitchen cart fits under desks as a mobile workstation, could serve as a bar, bathroom caddy, side table, nightstand, shoe organiser, cleaning product station and toy storage unit in one.
2. Use the walls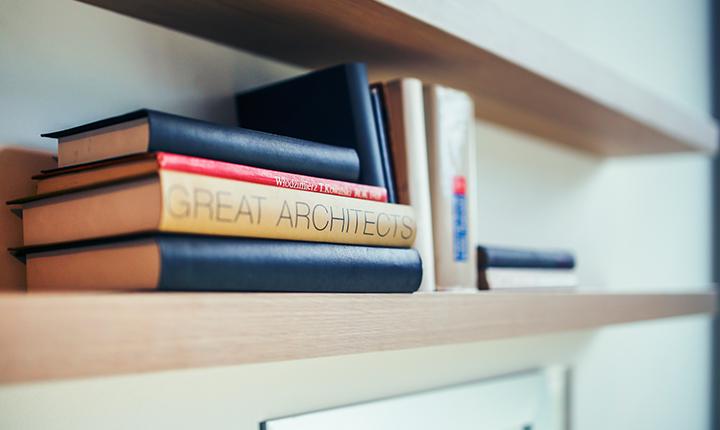 When we think about storage and display in our homes, we often neglect the walls. Wall storage, like bookcases and display boxes, are more than just a smart way to reduce overall clutter, they also work well as a design technique to create a focal point in the room.
Storage feature walls can be particularly effective in making a bathroom look less poky or a kitchen feel less cluttered. Hanging pots and pans on the wall with a shelf for cookbooks above, or displaying crockery and glasses on shelves above the kitchen sink are two ways to do it.
3. Go bespoke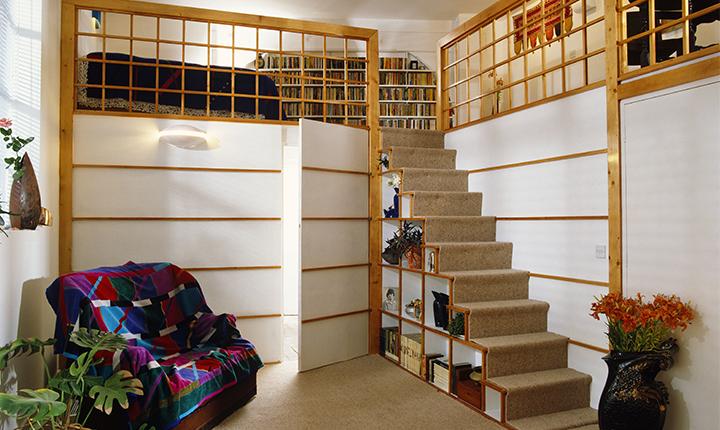 Via: Shutterstock
Instead of bemoaning the awkward spaces in your house or flat, embrace them and use them to your advantage.
Entryways, attics, strangely shaped corners... they can all be reworked into useful, enjoyable spaces with built-in seating, custom cabinetry and floating shelves. Under the stairs is another space that can be used to great effect: add shelving for storage, create a cosy seating nook or turn it into a mini home office.
Recessed shelving is another smart solution that gives a seamless look and tricks the eye into thinking there's more space available.
4. Look up, up, up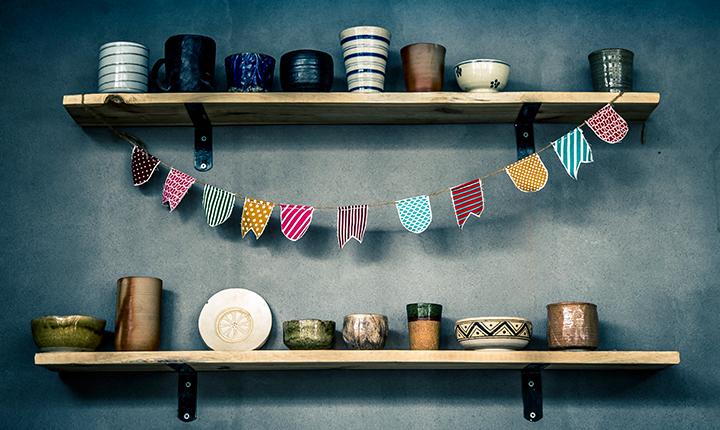 It's easy to forget about the unused vertical space in our homes, but with a ladder and some shelving, you can suddenly find a place to store those books, magazines and pretty pieces.
High-mounted cabinets and bookshelves (which look especially good as a frame above windows) also give the illusion of a larger room and can be used as open display areas or hidden-away ones, depending on your requirements.
Other places you can introduce sneaky storage - and maximise your space - is inside cabinets, in wardrobes and behind bedroom doors. Hanging door and cabinet storage units are available at a range of retailers, while drawer organisers help you make sure you're only keeping items you actually want and use.
5. Rethink your furniture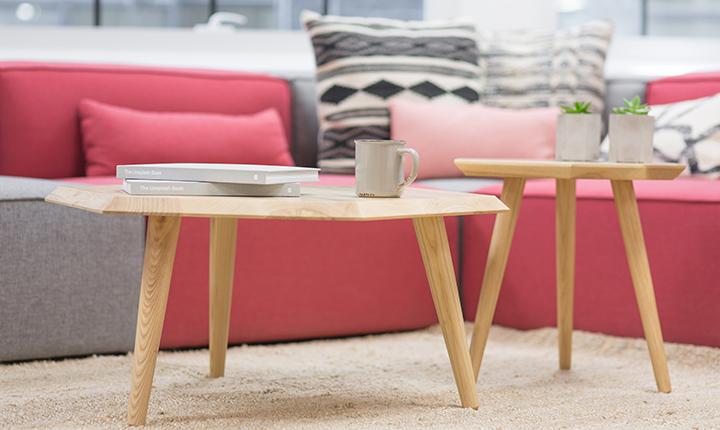 Contrary to popular belief, lots of smaller furniture doesn't make your space more spacious. In fact, fewer, more substantial pieces of multifunctional furniture can make a real difference to any room. Sofas and armchairs create a sense of space.
Also, don't think pushing furniture against the walls is going to make a room look roomier. It won't.  Instead arrange furniture into inviting conversational groupings and make sure all pieces are at least a few inches away from the wall.
6. Lighten up
Light colours and natural lighting are key to opening up a space. Creating better flow and optimising your space by getting rid of a wall and making an open-plan design will often help you get the most out of your home and give you space you didn't know you had. Just don't reach for the sledgehammer until you've talked it through with a professional...
Removing doors to rooms (you can replace with sliding doors or curtain panels to separate the space) can also improve traffic and give you more furniture arranging options.
7. Mirror, mirror on the wall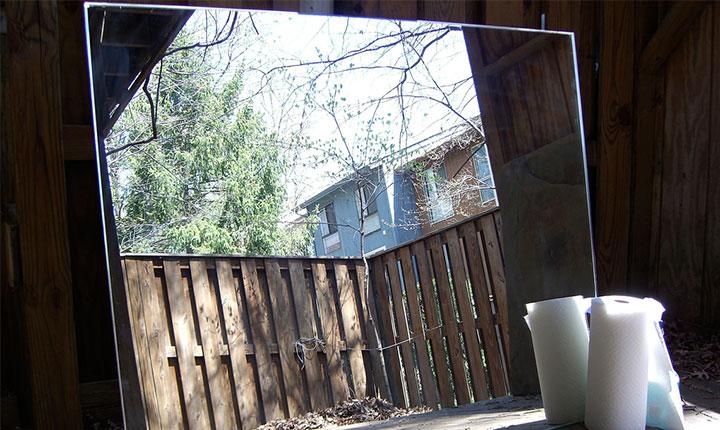 Andrew Kuchling / CC-BY-SA 2.0 / adapted / Flickr: akuchling
And between the windows. And in the hall. In fact, mirrors, mirrors, everywhere - the more the merrier. They help to open up spaces, giving the illusion of more light and depth and making rooms seem bigger and better.
This Money Matters post aims to be informative and engaging. Though it may include tips and information, it does not constitute advice and should not be used as a basis for any financial decisions. Sainsbury's Bank accepts no responsibility for the opinions and views of external contributors and the content of external websites included within this post. Some links may take you to another Sainsbury's Bank page. All information in this post was correct at date of publication.