Car journeys can be dull, but if you have one of the thousands of brilliant podcasts flooding the market to listen to, the hours and miles fly by. Download these podcasts and play them via Bluetooth or an Aux Cable through your speakers. You'll have hours of fascinating things to listen to – you'll reach your destination before you know it!
TED Talks Daily – TED
A thought-provoking mix of speeches that will make you think about everything from the way you work, your relationships and the state of the universe. These talks are addictive - at a little over ten minutes long, it's easy to fall into the 'just one more' trap. You might not want to get out of the car once you've reached your destination if you're really gripped.
The Touré Show – Touré
Writer and broadcaster Touré interviews successful black people about their lives, their greatest triumphs and the most challenging moments of their careers. The conversation is always interesting, occasionally heart breaking and often very funny. Touré is a generous host, and shares his thoughts freely to make for a more open chat with his guests. Episodes to look out for include Zadie Smith opening up about her writing process and Kendrick Lamar making fascinating observations about fame.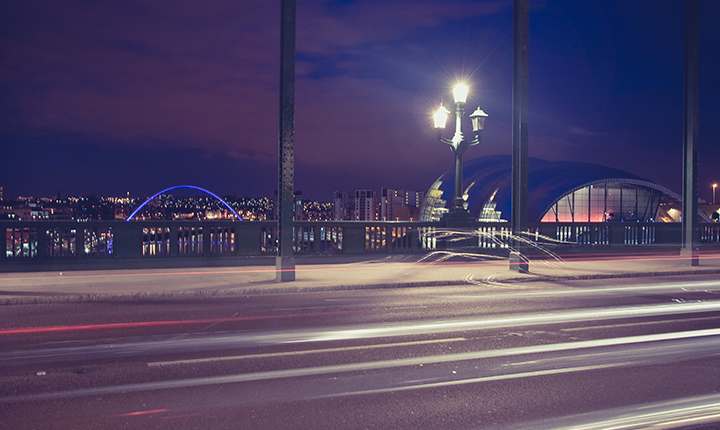 Love Stories – Dolly Alderton
The award-winning author, Sunday Times columnist and High Low Show host goes solo, interviewing guests about their definitive experiences of love, longing and heartbreak. Listen out for Emma Freud sharing her experiences about life as a creator of romantic comedies, Sara Pascoe opening up about her teen Take That obsession and Marian Keys' wisdom about love and marriage.
Welcome to Night Vale – Joseph Frink and Jeffrey Craynor
One of the most loved podcasts in the US, this podcast takes the form of a news bulletin from the fictional town of Night Vale, focusing on the strange happenings and absurd events that happen there. Some characters are played by well-known actors including Mara Wilson, Wil Wheaton and Retta. Totally addictive, sometimes confusing and always fascinating.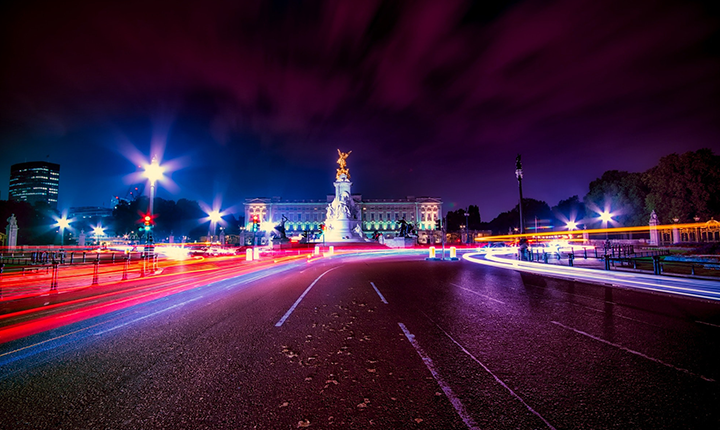 No Such Thing as a Fish – QI
The QI "Elves" – the affectionate nickname for the talented team who put QI on our screens – are dedicated researchers, with thousands of facts at their fingertips. Every week, a different Elf presents the episode and reveals the memorable facts they have discovered that week, which starts a fact-packed conversation that will make you feel ten times cleverer and more informed than you were when you started your journey. Lively, funny and smart.
How to Fail – Elizabeth Day
This is a little bit like Desert Island Discs, only instead of picking their favourite songs, Day's guests pick their most vivid, defining awkward moments and points of humiliation. The guests are A Listers, from comedian David Baddiel to Fleabag star Phoebe Waller Bridge, and Day is a brilliant interviewer, making the exchange feel like a real conversation.
Nobody Panic! – Stevie Martin and Tessa Coates
Comedians Stevie and Tessa guide listeners through the crises and complications that make up adult life, from how to ask for a favour and how to turn down a date to how to get rid of an old mattress you don't want any more. Always funny, always relatable and always insightful, this duo will make a traffic jam pass very quickly indeed while leaving you feeling a little wiser than you were at the start of the journey.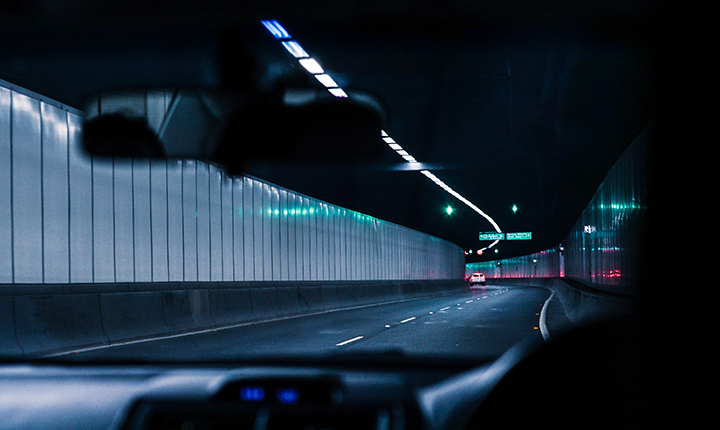 99 Per Cent Invisible – Roman Mars
A podcast examining the design of the tiny details that make up our lives, from the creation of the fortune cookie to the history of the basketball. This is a fascinating look about the architecture and structure that we don't always notice, and it will definitely leave you asking lots of questions about what you can see out of the car window.
You're Booked – Daisy Buchanan
A podcast that gives listeners a chance to look at the bookshelves of some of the most acclaimed authors in the world. Buchanan visits her guests in their homes and asks them to show her the books that have shaped their lives, as well as examining the most battered, borrowed books in their collection while discovering who they are as readers, and how they became writers. One for bookworms.
You Must Remember This – Karina Longworth
Described as "a dreamy mix of film noir voiceover, 1940s gossip column and Pathe news broadcast", Longworth takes a deep dive into Hollywood history, from the studio writers backlisted for communist associations during Senator Joseph McCarthy's campaign, to the feud between Joan Crawford and Bette Davis.
In Good Company – Otegha Uwaba
Every month, Otegha Uwaba interviews a different woman on the challenges presented by life, work and success – and every conversation becomes a discussion about humanity, ambition and the role our work plays in our identity. Great for anyone who wants a podcast packed with learning opportunities.
This Money Matters post aims to be informative and engaging. Though it may include tips and information, it does not constitute advice and should not be used as a basis for any financial decisions. Sainsbury's Bank accepts no responsibility for the opinions and views of external contributors and the content of external websites included within this post. Some links may take you to another Sainsbury's Bank page. All information in this post was correct at date of publication.