Do you need backpackers travel insurance?
Your backpack's packed and you're ready to go. There's just one thing left to do: get travel insurance. If you're taking a life-changing gap year or a stressbusting six months exploring the world, get the best backpacker travel insurance to suit your needs.
Our Extended Stay policy works great as backpacker insurance or adventure travel insurance. It'll protect you and your belongings on longer trips, or if you're travelling across multiple countries.
Get ready for your adventure
A backpacking holiday is full of adventure and a chance to explore new things. But when you're carrying personal belongings, you can be at risk. When you're on the go, valuable holiday essentials like mobile phones and passports can easily get lost, damaged or stolen.
You're also likely to be carrying travel money and important documents while staying in hostels and hopping on and off public transport. It's easy to misplace items when you're always on the move.
That's where travel insurance comes in. It can insure your important documents, personal baggage and even travel money up to an amount set out in your policy.
If you become ill or injured during your trip, you may need medical assistance. And if you don't have the right level of cover, you could face a large medical bill. Backpackers can get cover for unexpected medical expenses by taking out travel insurance that can insure you whether you're travelling across one or many countries.
Choosing the right travel insurance
Anyone heading on an adventure abroad for a longer period should consider extended stay travel insurance.
There are a few things to think about when finding the best backpacker insurance for your adventure. Start by looking at what each long stay insurance policy offers and compare them based on your needs. Think about the policy's maximum stay length and the amount your baggage is insured for. You can also look to see if cover for flight cancellations or disruptions is included.
Whether you're a student backpacker travelling for a year abroad, or planning to work overseas, we understand that plans might change. And if you travel for longer than initially planned, you can usually extend the cover of your insurance from wherever you are in the world. With Sainsbury's Bank Extended Stay Travel Insurance, it's easy to do this, up to a maximum of 548 days.
Why Sainsbury's Bank Travel Insurance?
You've planned your trip and now you need to decide on the best backpacker travel insurance. With our Extended Stay policy, you'll get:
Up to 20% off if you're a Nectar member. Exclusions apply*
Three levels of cover to choose from – Silver, Gold or Platinum
Cover for up to 548 days of travel – depending on which level of cover you choose
Compensation if your flight is delayed by 12 hours or more at your first international departure point in the UK
Access to a 24-hour helpline available in case of medical emergencies while you're away
The cost of lost or stolen personal possessions covered, including important travel documents such as a passport
Cover for a wide range of pre-existing medical conditions
Limits, exclusions and excesses apply.
Covid-19 Cover
Covid-19 cover is included as standard on all of our policies. Don't forget to check the latest Foreign, Commonwealth and Development Office (FCDO) and local government travel advice before you go. You won't be covered if you travel against it.
For full details of the Covid-19 cover provided on new and existing policies take a look at our policy booklet.
| Covid-19 Cover | Silver (up to) | Gold (up to) | Platinum (up to) |
| --- | --- | --- | --- |
| Medical emergency and repatriation expenses | £10 million | £15 million | Unlimited |
| Cancellation and cutting short your trip | £3,000 | £5,000 | £7,500 |
Optional winter sports cover
Heading down the slopes as part of your backpacking trip? If so, you can add our optional winter sports cover to your Sainsbury's Bank Travel Insurance policy. Make sure you're fully insured while away, including cover for your winter sports equipment.
Tips for your backpacker holiday
Whether you're exploring the wonders of South East Asia or taking a trip down under in Australia, you should be prepared. We've pulled together some tips to help you blend in with the locals, stay safe and make the most of your adventure.
Pack medication
Backpacking is an exciting time, full of new experiences and cultures. However, in a medical emergency, not speaking the language can be difficult. If you have a pre-existing medical condition that requires medication, you should visit your doctor before you go and ask for an extended supply. Avoid the panic of trying to translate medical jargon or finding the local pharmacy by packing precautionary medication.
Remember that all of our travel insurance policies can cover a range of pre-existing medical conditions.
It's also worth checking FCO travel advice before bringing medication into a foreign country.
Tell your bank
If you plan to use your card abroad to withdraw money, remember to check if you need to tell your bank. Some banks may flag use of cards abroad as a suspicious transaction and try to contact you for confirmation that it was you. In some instances, your card may even be swallowed by the machine or blocked from further use. By letting your bank know about your travel plans before you go, you should be able to use your card abroad with no problems.
Prefer not to use your bank cards or carry lots of cash while backpacking? A Sainsbury's Bank Multi-currency Cash Passport™ Mastercard® offers an easy and safe alternative to foreign currency. Load it online with up to 10 currencies, and you're ready to start spending.
Keep a journal
Backpacking holidays are considered a trip of a lifetime. Why not capture your memories with a journal? Write down your experiences, any food you've tried and the contact details of people you've met. Take photographs at every opportunity so you can look back at the places you've visited and share memories with people back home.
You could even consider starting a travel blog, to document your wanderlust adventures and connect with other travellers.
Plan ahead
Daydreaming about beach days and relaxing by the pool? Finding the best spots and nicest hostels can take a bit of planning. Before you jet off, spend some time researching places to visit and reading reviews of accommodation from like-minded travellers. When backpacking, you may want to strip back from luxuries and save on accommodation. Why not spend some time finding affordable hostels to book in advance?
Before you go, map out the places you want to visit and how long you want to spend in each one. Time flies when you're having fun, so make sure you tick off everywhere on your bucket list by planning your route. Or don't, and just go wherever you fancy, whenever you fancy it.
Before you pack your bags
Our useful travel guides will help to prepare you for your backpacking holiday.
Worldwide travel insurance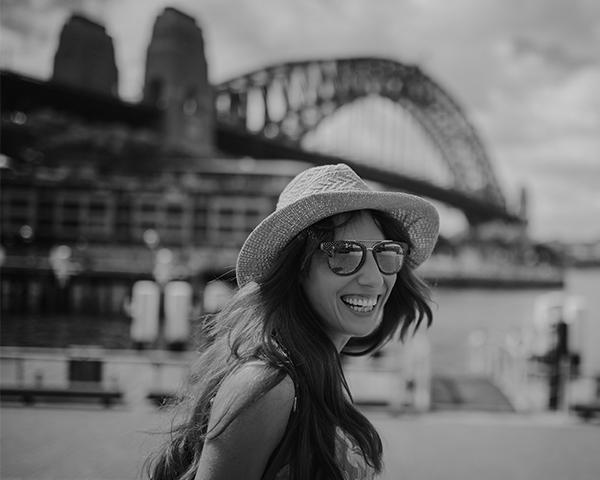 Be prepared wherever your adventure takes you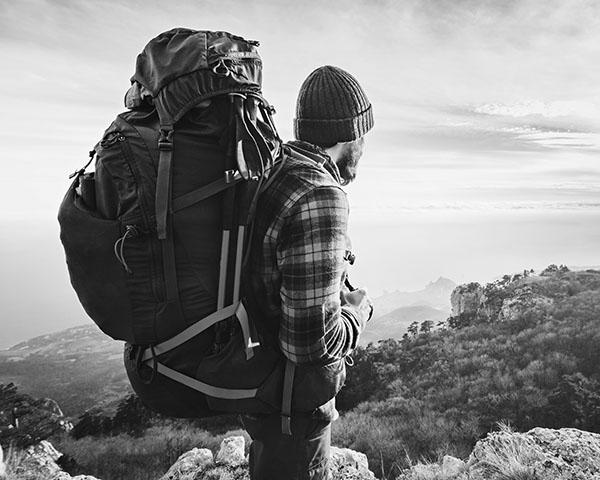 Learn our top tips for travelling solo
How to keep your money safe abroad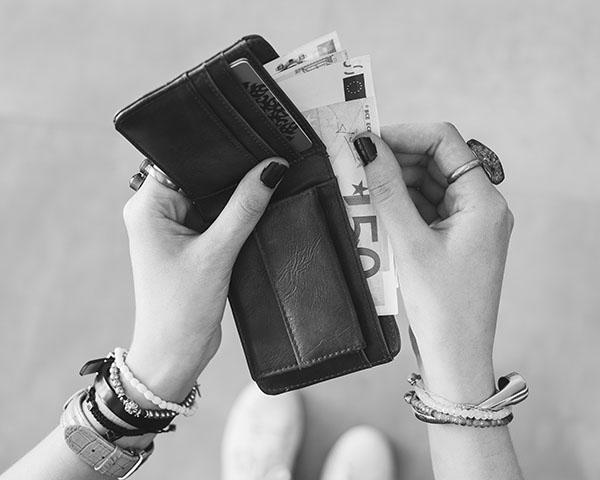 Make sure you keep your travel money safe
Any questions?
Check out our most frequently asked questions about travel insurance. If you still need to talk to us, our friendly team will be happy to help.
Call 0345 305 2621.
Sales and service lines are open 9am-5pm Monday to Friday. Closed weekend and Bank Holidays. Calls may be monitored or recorded. Calls are charged at local rates from landlines and mobiles.
Terms and Conditions
*Up to 20% discount applies when you tell us your Nectar card number. Discount does not apply to premiums for pre-existing medical conditions, ehanced gadget cover or enhanced covid-19 cover. You won't be eligible if you buy through a price comparison website. We reserve the right to change or cancel this offer without notice.
Mastercard is a registered trademark, and the circles design is a trademark of Mastercard International Incorporated. Sainsbury's Bank Multi-currency Cash Passport™ Mastercard® is issued by Wirecard Card Solutions Ltd ("WDCS") pursuant to license by Mastercard International Inc. WDCS is authorised by the Financial.
Sainsbury's Bank Travel Insurance is underwritten by Great Lakes Insurance UK Limited. Great Lakes Insurance UK Limited is a company incorporated in England and Wales with company number 13436330 and whose registered office address is 10 Fenchurch Avenue, London, United Kingdom, EC3M 5BN. Great Lakes Insurance UK Limited is authorised by the Prudential Regulation Authority and regulated by the Financial Conduct Authority and the Prudential Regulation Authority. Firm Reference Number 955859. You can check this on the Financial Services Register by visiting; register.fca.org.uk.
Sainsbury's Bank Travel Insurance is sold and administered by Hood Travel Limited, registered at Companies House 08318836. Hood Travel is authorised and regulated by the Financial Conduct Authority under registration number 597211. Hood Travel Limited's registered address is at 2nd Floor, Decora Court, Tylers Avenue, Southend-on-Sea, Essex, SS1 2BB.