How to keep money safe while abroad
Whether you're going on a blissful beach holiday or non-stop city break, we know fun or relaxation are usually the number one priorities.
But even when you switch off, it's still important to keep an eye on your money and your valuables while travelling abroad.
Keeping your personal possessions and money safe while travelling is a whole lot easier when you plan in advance. So, before you jet off, follow these simple steps to give yourself some extra peace of mind.
Choose the safest way to carry money abroad
Are you planning to take credit or debit cards, prepaid currency cards or cash? Or better still – a combination of them all?
Everyone has their own opinion on the best way to take money abroad. Here are our tips to help you choose.
Getting cash abroad
No matter where you're heading off to, it's always useful to carry some local currency.
Just make sure you shop around to find the best rate rather than exchanging money at the airport when you're getting cash abroad. And always use a registered trader, like a bank or exchange bureau.
Using your debit card abroad
It's quick and easy to use your debit card abroad to make purchases and withdraw cash from foreign ATMs. But bear in mind a non-sterling cash fee may apply each time you use it.
Using your credit card abroad
A credit card can help manage the cost of large unexpected or emergency purchases abroad. And under the Consumer Credit Act, you're protected for single credit card purchases between £100 and £30,000.
Card issuers that operate 'chargeback schemes' may offer extra protection, so it's useful to keep this in mind when shopping around. And like all cards, double check the small print to understand the fees that apply when using your credit card abroad.
Prepaid currency card
Prepaid currency or travel cards are the modern version of travellers' cheques – and arguably the safest way to carry money abroad.
Before you travel, you can load your prepaid currency card with local currency so you can withdraw cash from an ATM on holiday. Just keep in mind that some card issuers may charge a small fee for doing this.
You can also use a prepaid currency card like a debit card to pay for purchases. And when your card starts to run low, you can simply top up online as you go.
How to keep money safe while you're abroad
Happy days. It's finally time to hit the beach or explore a new city. But that means it's time to be carefree – not careless.
Here's our top tips on keeping money safe while on your travels.
Keep your card and details safe
Keep your PIN to yourself – never write it down or share it with anyone
Make sure you bank or shop safely online, especially when using public Wi-Fi
Don't let your card out of your sight and shield your PIN when typing it in
Avoid using cash points that appear to have been tampered with. You may be at risk of counterfeit fraud
Tell your provider immediately if your card is lost, stolen or used fraudulently
Keep cash safe when travelling
If you've chosen to take cash on holiday with you, split it up to avoid unwanted attention. Don't carry it all in one place to prevent it from getting lost or stolen.
The safest place to keep your money secure will most likely be in your hotel room safe. If you don't have one (or if you really need to carry cash with you) try keeping your money in a:
Money belt
Neck pouch
Slash-proof anti-theft bag
Tips for avoiding pickpockets
Purse-snatching and pickpocketing tend to be more common in places where tourists gather. So, stay aware of your belongings, especially when you're in and around busy tourist attractions.
To help keep your money and valuables safe, consider the following:
Check maps in bars and restaurants rather than on the street
Don't leave bags or purses unattended – keep them secure and visible in front of you
Split your money up and keep spare cash in your hotel safe if you have one
Stay vigilant in crowds
Wear a money belt and keep it hidden under your clothes
Be aware of tourist scams
Before you set off, research your destination to check whether it's known for any particular scams. Local embassy websites and travel forums can be useful sources of information.
Some common scams to watch out for include:
Cashiers pretending to be on the phone, while taking a photo of your bank card
Scammers offering flowers or friendship bracelets, then demanding payment
Strangers offering to take a picture, then asking for payment or running off with your camera
Someone 'accidentally' spilling something on your jacket then offering to help clean it to go through your pockets
Taxi drivers deliberately taking longer routes than necessary
What if your money is lost or stolen?
If the worst happens and your money, cards or valuables are lost or stolen, it's sure going to sting. But knowing what to do and where to go can help ease the pain.
Report it to the local police straight away
Ask for a written police report – you'll need it to make a travel insurance claim
Tell your card provider immediately
If your passport is lost or stolen, contact the closest embassy or consulate as soon as possible
Know your bank's details
It's worth taking note of their overseas number in case you have to call them in an emergency. It's also a good idea to double check your registered contact details are up to date before jetting off. Just in case your bank needs to get in touch with you.
Protect your travel money
It's important to keep your wits about you abroad. But it's just as important to relax and have fun.
With travel insurance from Sainsbury's Bank, underwritten by Great Lakes Insurance SE, you can switch off and enjoy your trip – knowing we've got your back.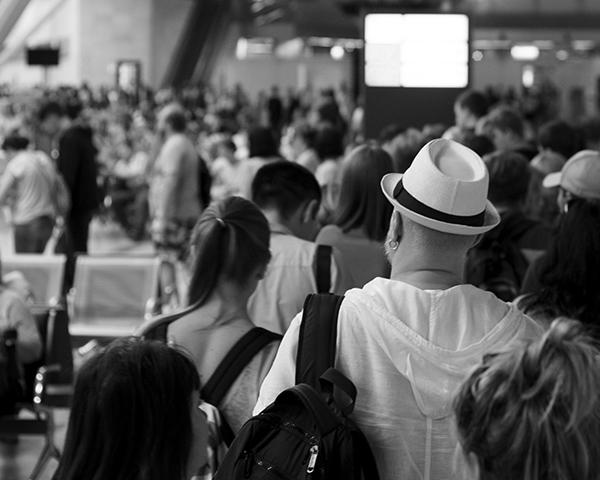 See what you're entitled to if your flight is delayed or cancelled
Keeping your passport safe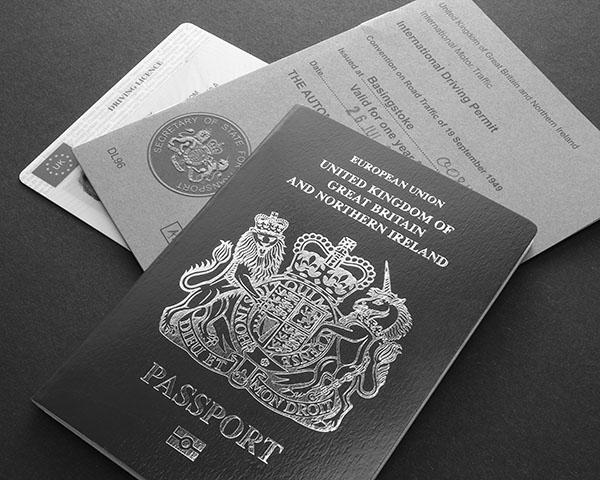 Find out what to do if your important documents go astray while you're away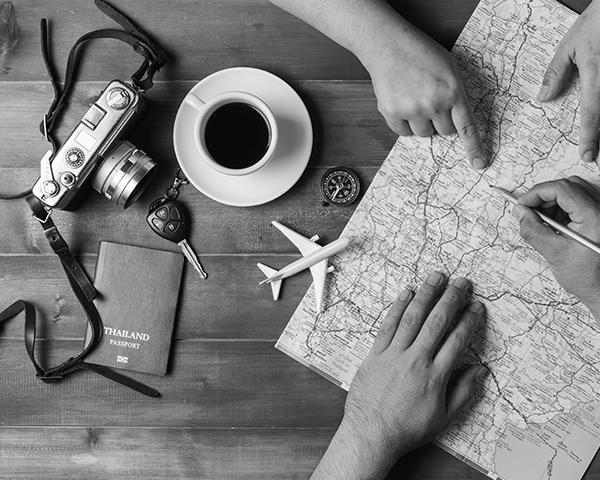 All the information you need to help you stay safe while you're abroad
Any questions? 
Check out our most frequently asked questions about travel insurance. If you still need to talk to us, our friendly team will be happy to help.  
Call 0345 305 2621.
Sales and service lines are open 9am-5pm Monday to Friday. Closed weekend and Bank Holidays. Calls may be monitored or recorded. Calls are charged at local rates from landlines and mobiles.
Terms and conditions
This guide aims to be informative and engaging. Though it may include tips and information, it does not constitute advice and should not be used as a basis for any decision, financial or otherwise. Sainsbury's Bank accepts no responsibility for the opinions and views of external contributors and the content of external websites included within this guide. All information correct at date of publication.
Sainsbury's Bank Travel Insurance is underwritten by Great Lakes Insurance UK Limited. Great Lakes Insurance UK Limited is a company incorporated in England and Wales with company number 13436330 and whose registered office address is 10 Fenchurch Avenue, London, United Kingdom, EC3M 5BN. Great Lakes Insurance UK Limited is authorised by the Prudential Regulation Authority and regulated by the Financial Conduct Authority and the Prudential Regulation Authority. Firm Reference Number 955859. You can check this on the Financial Services Register by visiting; register.fca.org.uk.
Sainsbury's Bank Travel Insurance is sold and administered by Hood Travel Limited, registered at Companies House 08318836. Hood Travel is authorised and regulated by the Financial Conduct Authority under registration number 597211. Hood Travel Limited's registered address is at 2nd Floor, Decora Court, Tylers Avenue, Southend-on-Sea, Essex, SS1 2BB.