So you've just moved in together. Here's 8 smart solutions to make it look beautiful on a budget. Don't worry, we won't tell if you won't...
Create a colour scheme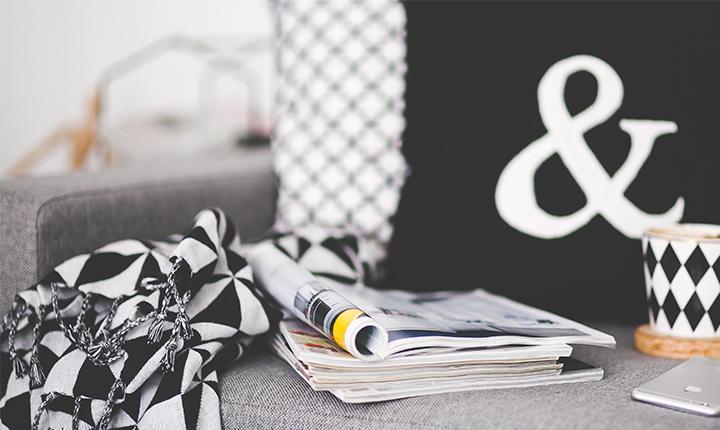 One of you might like floral prints and the other might like check, but if the two of you can agree on a colour scheme that you both love, that's a fabulous compromise. Stuck? Try monochrome as a perfect compromise plus you can add some colour pop cushions. Monochrome mugs from Sainsbury's will do the job if you can't be bothered to decorate; £10 for four, you just can't go wrong. Matching bowls and plates are also available. 
Whip out the paintbrush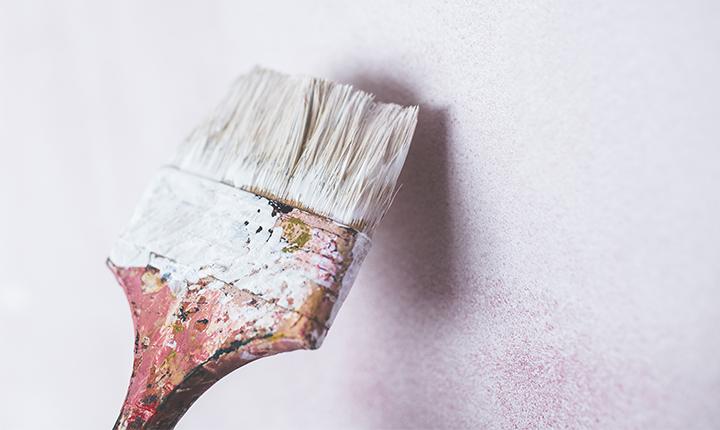 Posh paint may be all the rage but why not do the smart thing. Paint your walls crisp white (using Dulux, £13, from Sainsbury's) and then create a cool colour effect using wall stencils or stickers.
Whether it's an empowering quote, or a funky design, this will totally transform your space. Hit up Icon Wall Stickers to find the perfect design for the pair of you - and it could cost as little as £8.
Style up with cushions. Lots and lots of cushions.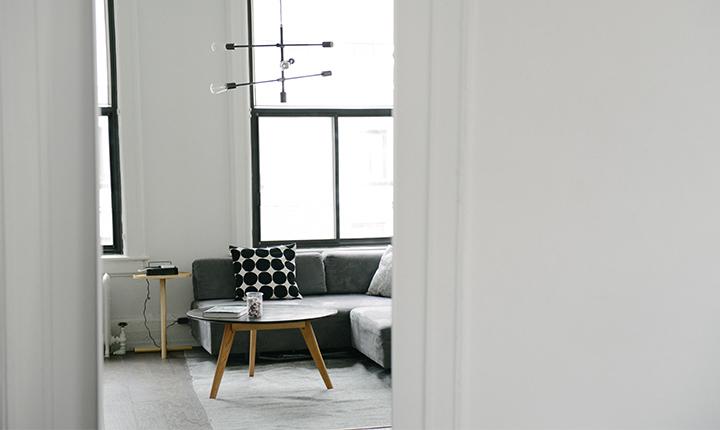 No cash for a new sofa? Buy some throws and cushions instead and give your couch a new lease of life. Hit the high-street for some great picks that will reflect current fashion trends. On trend and on budget. Result. We're loving this Moroccan Blue Diamond Cushion from Sainsbury's - it's got a cool bohemian vibe.
Benches as coffee tables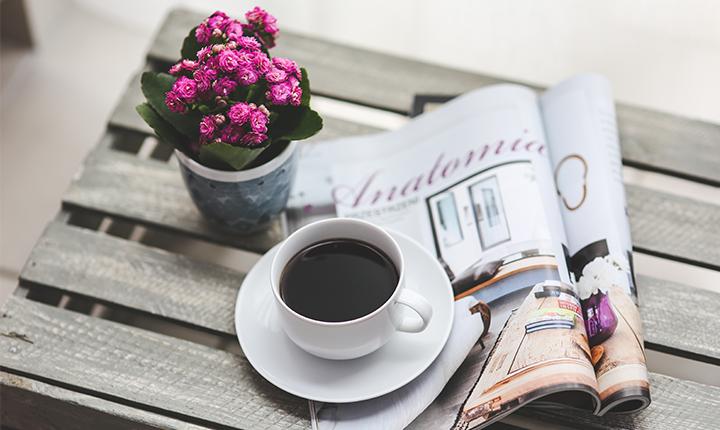 Who says a footstool has to be for outside use? We say swap the fancy coffee tables and bring your outdoor furniture inside. This one from BSO is ideal - perfect and way cheaper than a regular old coffee table. 
Just add flowers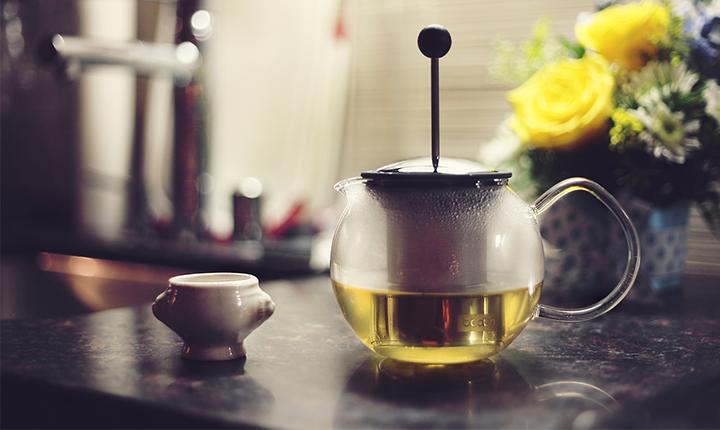 Nothing beats fresh flowers but there is a huge range of gorgeous artificial blooms that look as good as the real thing and last forever! Invest in artificial poppies, peonies or orchids – always stylish and last all season. 
Lighten the mood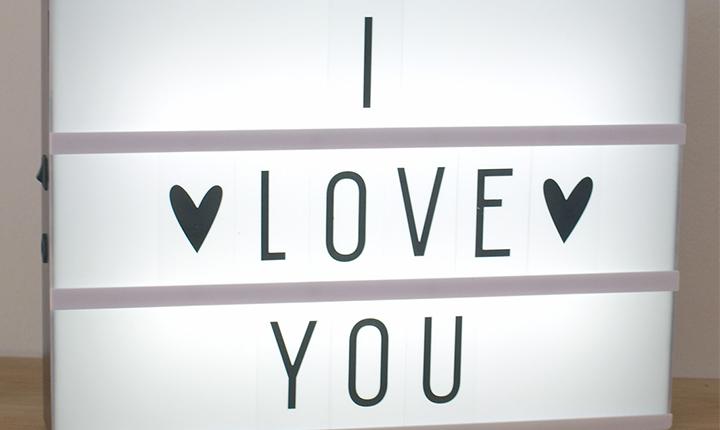 Via: notonthehightstreet.com/Idyll_Home_LTD
Cool lighting is a must! The next big thing in lighting is message lights - uber stylish because they spell out a cool message against a lit-up backdrop. It won't break your budget – these beauts start from £35 and you can personalise them too, genius!
Get real personal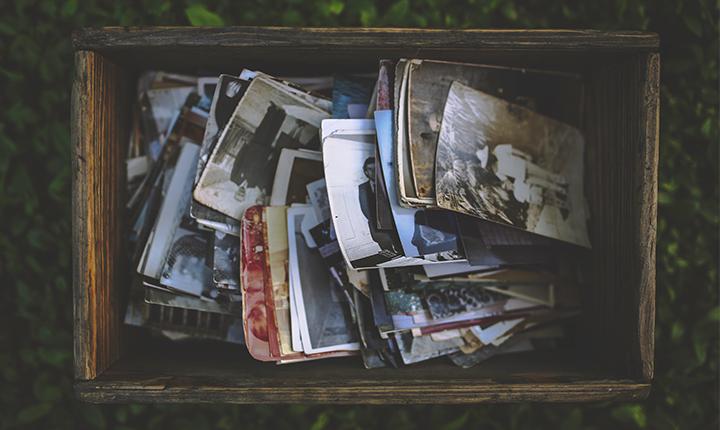 No time to make a photo collage? A new website called Cheerz can create a poster containing 35 photos (which can be taken from your Instagram or your desktop) and put in a lovely display - which you can re-arrange should you wish. What's more, they add it to a frame and deliver it to your house! Prices start from £16. Easy. 
Get arty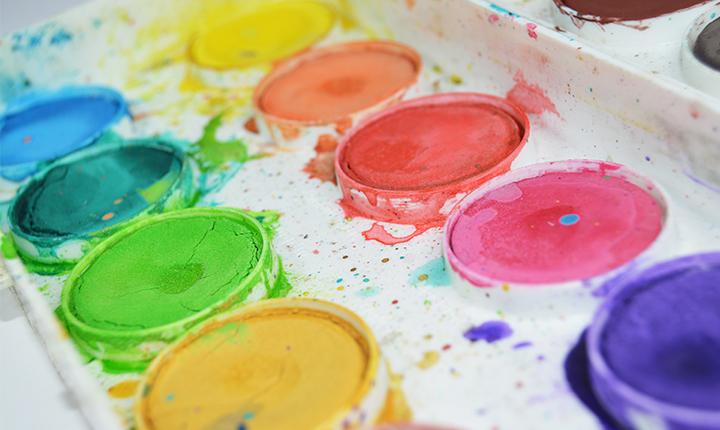 Sometimes it's all about getting creative! And if you want a designer look, you have to create it yourself. How about buying a regular table and chairs and then paint parts of the legs a different colour? Let Dulux show you how, and believe us, it revamps the regular furniture to a whole new level.
This Money Matters post aims to be informative and engaging. Though it may include tips and information, it does not constitute advice and should not be used as a basis for any financial decisions. Sainsbury's Bank accepts no responsibility for the opinions and views of external contributors and the content of external websites included within this post. Some links may take you to another Sainsbury's Bank page. All information in this post was correct at date of publication.