How do you pick the right loan for you?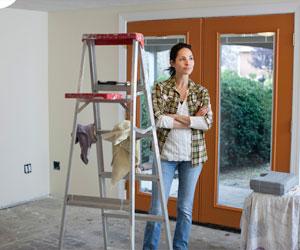 At some stage most people will take out a personal loan, often to make a large purchase like a car, carry out home improvements, to help fund a wedding, or to consolidate existing debts. Currently, there is a large number of personal loan providers on the market each offering different rates and some offering rewards. Anyone who is considering taking out a personal loan should take time to research the market and ensure they know what they should be looking out for.
Here are some tips on what you need to know if you are considering taking out a loan.
Check your credit rating
A lender will check your credit history with an approved credit reference agency like Experian or Equifax before approving you for a loan, in order to assess the level of risk involved in lending you money. It's a good idea to check your own credit report through these agencies, as whether you are offered a loan and the interest rate you are offered (APR) will depend on your individual credit rating.
Take care to ensure you are applying for a loan because each time you submit an application, the provider will carry out a credit check and this will be noted on your credit file. Multiple credit searches may make obtaining future credit more difficult. Lenders should always inform you if they are going to carry out a credit check on you.
There are a number of things you can do to help improve your credit rating, such as ensuring you are on the electoral roll, paying any bills you have on time and building up a good credit history, for example with a credit card.
Shop around
As with any financial product it's important to shop around to find the right product and best value for you. Look at the rates for the amount of money you wish to borrow, as rates vary depending on the size of the loan. Be sure to check the Representative APR which lenders must offer to at least 51% of borrowers.
Many lenders will have an online tool such as a repayment calculator that you can use to work out what your monthly payments could be, based on how much you want to borrow and how many months or years you would like your repayments to be over. Doing this will help you to consider if this is within your budget, so you can decide if you still want to apply for the loan.
Don't assume you have to borrow from your bank
Many people wrongly assume that they have to go to their own bank to borrow money. This is not the case and you should always compare the rate they will offer you against other providers to give you peace of mind you have shopped around and secured the best rate available to you.
This Money Matters post aims to be informative and engaging. Though it may include tips and information, it does not constitute advice and should not be used as a basis for any financial decisions. Sainsbury's Bank accepts no responsibility for the opinions and views of external contributors and the content of external websites included within this post. Some links may take you to another Sainsbury's Bank page. All information in this post was correct at date of publication.