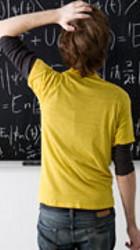 This post has been archived and any information contained within it may no longer be correct.
It's never been more expensive to be a university student than in 2012. Yet, there are ways to ease the financial pain, as Money Matters contributor Esther Shaw explains...
Higher education costs for many students in Britain are set to soar this September, when tuition fees for undergraduate courses will rise to a maximum of £9,000 a year – a hefty increase from the £3,375 cap that students are paying at present.
Findings from savings provider Family Investments, suggest that parents would need to save £82 a month from when their child is born to cover the full cost of the new tuition fees for a three year degree.
Of course, a tuition fee loan will be available to everyone. However, as a parent or someone returning to education, you may wish to avoid a loan completely, or at least be able to pay up front for other outlays such as accommodation, food, textbooks and travel. Here's what you need to know…
The high price of student living
The monthly living cost for a student now stands at £795, up from £752 a year ago and £561 in 2004, according to further figures from Family Investments. The study found that rent is the biggest single expense, although monthly expenditure on food, clothing and recreation have all increased as well. So with higher tuition fees imminent and living costs climbing, the economics of student life look set to soar – young people could now have to borrow more than £50,000 to complete a three-year course, according to savings and investments provider Standard Life.
Put a plan into action
To manage these costs, the key is to start planning early. 'With the cost of putting children – or yourself – through university continuing to rise, it is important to start planning how you are going to pay for it as early as possible,' says Patrick Connolly from adviser AWD Chase de Vere. 'The longer it is left, the more difficult it will be to afford.'
First off, gain an understanding of how much money you will need to pay – and when. 'This will allow you to plan more effectively the amount you can save each month, and will also help you understand whether you are on target,' says Patrick. 'Sometimes parents don't plan and think they will meet any university costs out of disposable income or their own savings and investments, but this could impact on their own long-term savings.' Equally, if your circumstances change – say, you lose your job or get lumped with additional expenses you didn't plan for – you may no longer be able to pay the costs when required. It's never too late to start saving – even if you wait till just a few years before you or your child starts university, you can still build up a decent nest egg.
Save, save, save
'Consider opening a separate top-paying savings account specifically for this purpose, and set up a standing order to pay in a set amount each month,' says Andrew Hagger from moneynet.co.uk, a financial price comparison service. 'This will mean less reliance on loans to finance future study and accommodation costs.'
If the start date is imminent – or only a few years away – you are likely to be limited to deposit accounts or a cash individual savings account (ISA). 'The current cash ISA limit is £5,640 and returns are paid tax-free,' says David Black from financial analyst Defaqto. 'Cash accounts will offer a safe home for your money if you've got a shorter time-span until the fees need to be paid, but they are unlikely to provide the best returns – especially with inflation running high.'
Another way to save for education costs is in a junior individual savings account (ISA); you can currently invest £3,600 a year into one of these tax-free accounts. With a junior ISA, you have to make the choice between investing in cash or equities. 'If you have a period of more than 10 years to invest, equities are likely to give the best returns,' says Patrick Connolly. 'On the plus side, junior ISAs provide flexibility for other family members to contribute, but on the downside, the child can access the money once they turn 18, and can effectively do what they want with it – so they may choose to splash out on a car or holiday instead, rather than use it to pay for university costs.'
With this in mind, it's worth looking at other options, too. 'For many parents, an appropriate choice will be regular savings into unit trusts, open-ended investment companies (OEICs), and investment trusts,' says Patrick. 'Some companies will allow investments from just £10 per month, although you're going to need to squirrel away significantly more than this each month to cover university costs. 'Once again, the key is to start saving as soon as you can.'
Student loans – and the alternatives
Show me the money
From September this year, the government will offer two types of loans. New students will be able to borrow up to £9,000 for tuition fees in the 2012-13 academic year from the Student Loans Company. Full-time students can also take out maintenance loans for living costs of up to £7,675. Other scholarships and bursaries may be available to you, depending on your course and financial position. For more details and to see if you're eligible, visit the Education and Learning section at direct.gov.uk.
What's the deal?
Full-time students don't have to start making repayments on their tuition fee loans until they have graduated and have an annual salary of £21,000 or more. At this point, the loan is gradually deducted from earnings (plus interest) until the debt is repaid. If your earnings drop later, so do your repayments. After 30 years, the debt is wiped even if it's not paid off.  You don't have to pay back grants, scholarships or bursaries.
Where to borrow
With recent headlines suggesting that students starting this year could face interest rates of 6.6% on student loans you may prefer to borrow the money from your bank in the form of a personal loan. This way, you can clear the debt faster – although you will have to start repayments immediately. 'Loans tend to be repaid over a period of one and five years, and there are currently some competitive rates on offer,' says David Black from financial analyst Defaqto.
Full-time students from families with a household income below £42,600 can get living cost grants through the Student Loans Company. Visit direct.gov.uk for more information.
 This post was written by Money Matters contributor Esther Shaw.
This Money Matters post aims to be informative and engaging. Though it may include tips and information, it does not constitute advice and should not be used as a basis for any financial decisions. Sainsbury's Bank accepts no responsibility for the opinions and views of external contributors and the content of external websites included within this post. Some links may take you to another Sainsbury's Bank page. All information in this post was correct at date of publication.