Representative Example
| Purchase rate | With a representative | Assumed Credit limit: |
| --- | --- | --- |
| 28.95% p.a. variable | 28.9% APR p.a. variable | £1,200 |
Purchase rate
28.95% p.a. variable
With a representative
28.9% APR p.a. variable
Assumed Credit limit:
£1,200
Benefits
0% interest on balance transfers for 20 months.
A Balance Transfer fee of 3% (£3 minimum) applies to transfers made within the first 90 days after application. After the 90 days, the fee will depend on any offer available at the time
Transfer money to your current account after opening your Sainsbury's Bank Credit Card at your money transfer interest rate with a fee of 4% (minimum £4). The charge will depend on the offer available at the time
0% interest on purchases for your first 3 months
No annual fee
You can pay with Google Pay™ and Apple Pay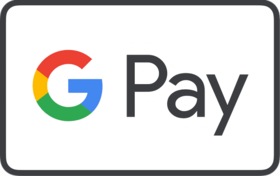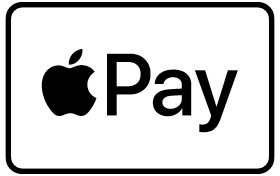 Rewards
Extra rewards with every basket
Collect up to 3 points per £2 in Sainsbury's, Argos, Habitat & Tu clothing when you pay with a Sainsbury's Bank Credit Card & swipe or scan your Nectar card. And you'll get at least 1 point per £5 elsewhere †
To keep your promotional rate you must pay at least the minimum payment by the due date and stay within your credit limit.
Important information
Sainsbury's Bank Credit Cards are available to new Sainsbury's Bank Credit Card customers only. We treat all our customers and their applications for a Sainsbury's Bank Credit Card on an individual basis. The interest rate, promotional period and credit limit we offer are determined by the details you supply, along with an independent verification of credit and repayment history.
Credit available subject to status to UK residents aged 18 or over from Sainsbury's Bank Credit Cards, PO Box 10592, Wigston, LE18 9GZ.
Google Pay is a trademark of Google LLC.
Apple, the Apple logo, Apple Pay are trademarks of Apple Inc., registered in the U.S. and other countries
† Up to 3 Nectar points per £2 spent
1.You can collect points by paying with your credit card.
2. We'll award 1 point for each full £2 spent at Sainsbury's, Argos, Habitat and Tu Clothing in the UK.
3. We'll award at least 1 point for each full £5 spent everywhere else. This includes Argos eBay stores, Argos Clearance stores, Argos For Business, Argos Spares, Argos Financial Services, Sainsbury's Bank, Sainsbury's Energy, Sainsbury's Cafés, Sainsbury's e-Gift Cards and any other Sainsbury's services.
4. We don't award points on Travel Money purchases.
5. On each statement, we calculate the points due on each transaction separately, then total them up and add them to your Nectar account within 60 days.
6. You can collect additional points from Nectar partners, including up to 1 point per £1 spent at Sainsbury's, Argos, Habitat and Tu Clothing, by scanning your Nectar app or using your Nectar card at the time of the transaction. You can find details of their collection rates at nectar.com
7. We and other Nectar partners may change the rate at which you collect points, or stop awarding them altogether at any time. If we do this, we'll give you at least 30 days notice.
8. No cash alternative is available.
9. This offer is governed by English law and we reserve the right to change or cancel it without notice.