From decorations and fancy dress to food and party games, you can have a great Halloween without the scary price tag.
Summer was fun - trips away, days out with the kids, beer garden drinks on sunny evenings - and now most of us are looking to save wherever possible before the festive period. But there's one thing standing in our way; Halloween!
You know the story - it starts with a simple plan to make sure you've got enough sweets in for the local trick or treaters, before you know it you're filling a shopping trolley with party food for the crowd you've somehow invited over.
It doesn't have to be expensive, though. These really simple tips will help you have a wicked night and keep your bank balance in check…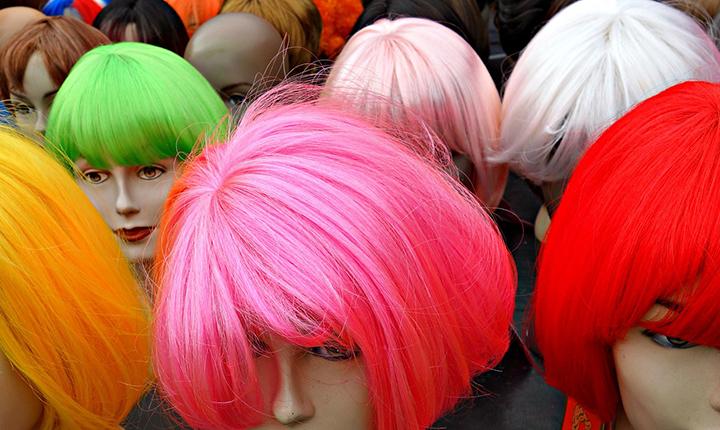 Tip 1: Get swapping
We've all got a Halloween costume lurking in the back of the wardrobe that we've only worn once - why buy a new one when you can just swap it instead? This year, club together with your friends and swap old fancy dress outfits so everyone has something new - and free.
It's easy to organise, you could make a Facebook group inviting friends or colleagues to exchange their costumes or even get the neighbours involved. To make it extra scary, why not do a blind swap; everyone puts their costume in a big bin liner and chooses a new one while blindfolded. Who says Halloween's just for kids?
Remember, Sainsbury's fancy dress costumes are all fire resistant, so you can rest easy on the day that the whole family is safe.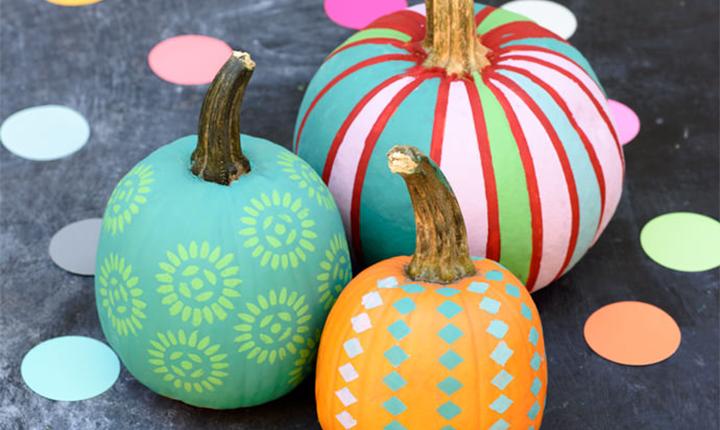 Via: Handmade Charlotte
Tip 2: Perfect your pumpkins
Pumpkins - you'll need some, but buy the little ones. It'll prevent waste plus they're far easier to turn into lanterns. Not a fan of carving? Just paint your mini pumpkins instead - kids will love helping.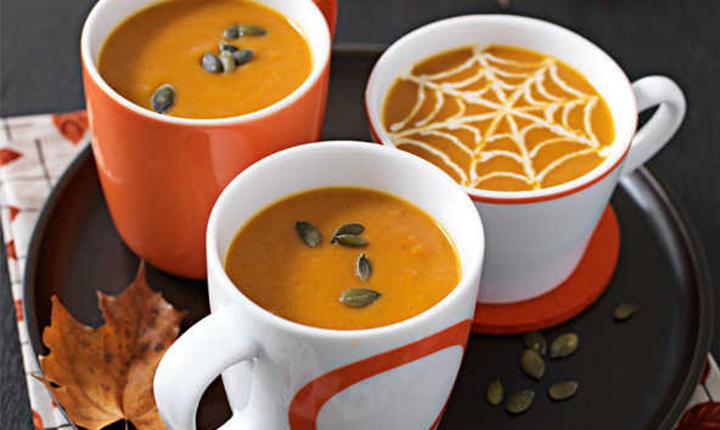 Via: Homemade
Tip 3: Don't forget to cook your pumpkin, too
If you do go for a big pumpkin this year, make the most of it and save the flesh to cook up a feast. We love this pumpkin soup recipe and save the seeds, they'll roast up nicely for salad toppings later.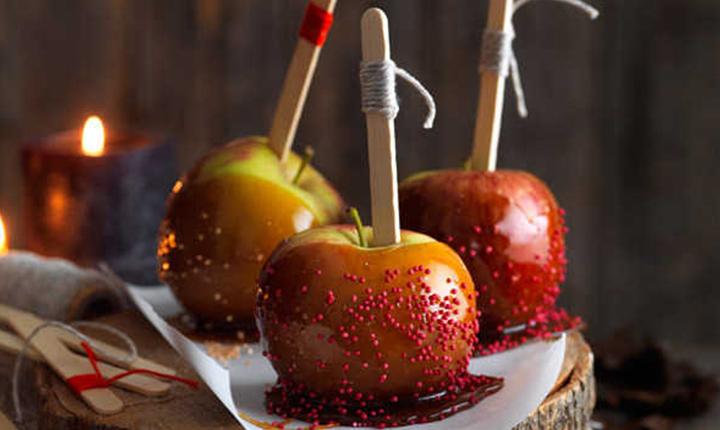 Via: Homemade
Tip 4: Make your own toffee apples
It's far easier than you think - just follow this recipe. They taste so much better (and cheaper) than the shop bought version, plus the kids can help decorate theirs. Win win!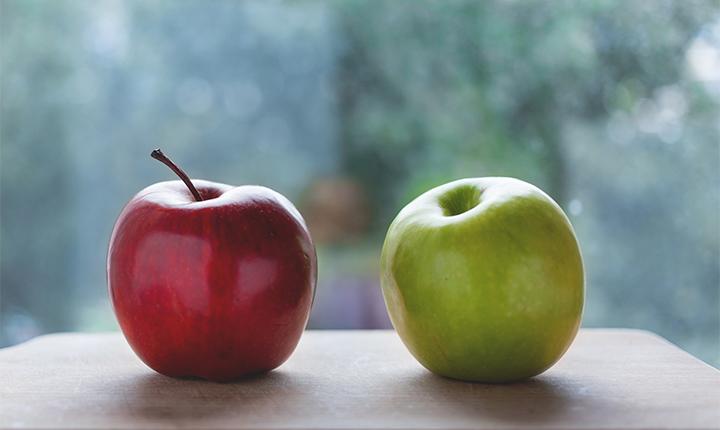 Tip 5: Embrace old-school party games
They're so much fun and mostly free. Perfect. Think apple bobbing, ghostly hide and seek or pin the tail on the donkey (or witch's cat!).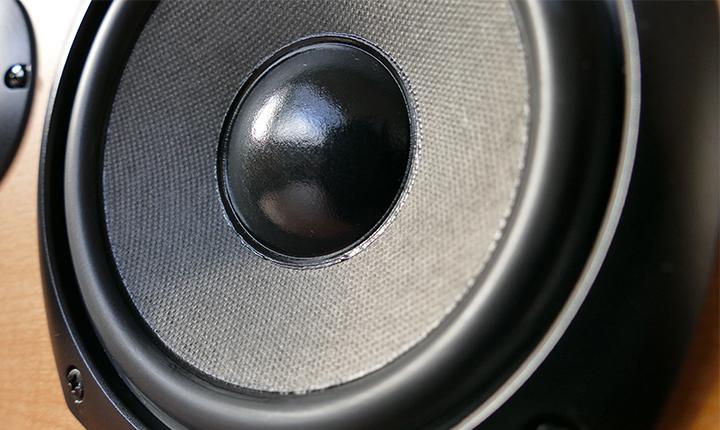 Tip 6: Use the DJ you've already paid for
Need music? Don't download a new Halloween album, just set up a free Spotify account. There are loads of spooky playlist to choose from - your freebie DJ has it covered.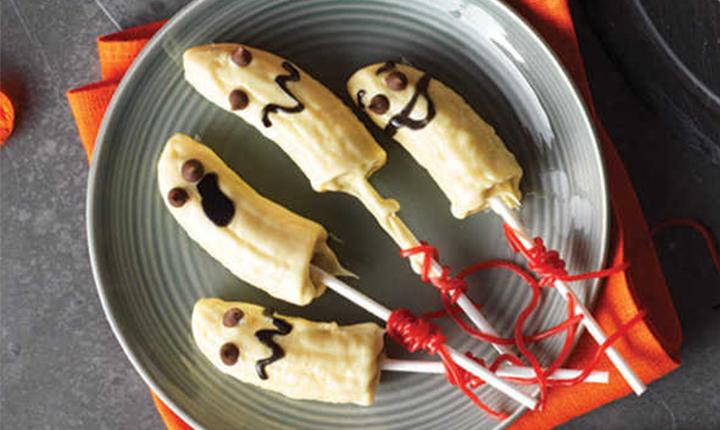 Via: Homemade
Tip 7: Whip up speedy homemade nibbles
If you don't want to make a full-on spread just prepare a couple of sweet treats for guests instead. No time? No problem, you don't even need to cook these 'Boo-nanas' or 'Scareberries' - they're perfect for trick or treaters too.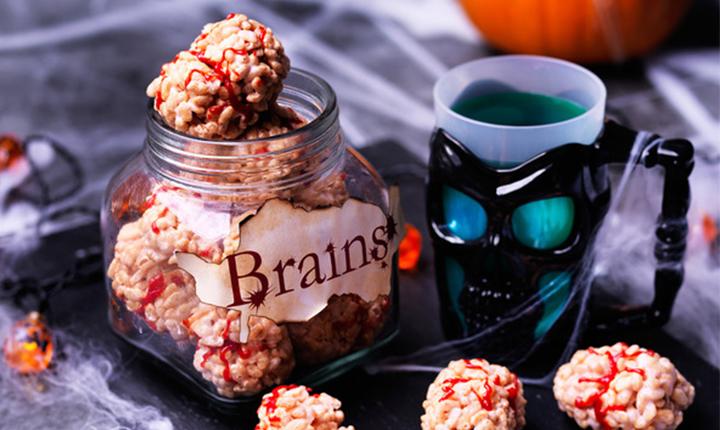 Via: Homemade
Tip 8: Cheat your party bags
Don't worry if you forgot to make party bags, just whip up some treats and put them by the door for your guests to take on the way out. These crispy marshmallow brains and spooky gingerbread biscuits are perfect and far less costly than filling a dozen bags. Can't be bothered to cook? These lollipop ghosts are perfect - all you need is your lollies, a box of tissues and some ribbon.
This Money Matters post aims to be informative and engaging. Though it may include tips and information, it does not constitute advice and should not be used as a basis for any financial decisions. Sainsbury's Bank accepts no responsibility for the opinions and views of external contributors and the content of external websites included within this post. Some links may take you to another Sainsbury's Bank page. All information in this post was correct at date of publication.