Here are some great family blogs we've enjoyed reading lately:
Sainsbury's Bank accepts no responsibility for the content of external websites included on this page.

The winner of the award for 'Best Indoor Blanket-Den' and 'Most Elegant Outdoor Woodland Canopy,' well, it can only be Bristol Parenting Cafe! Idyllic family life is captured by eco blogger Catherine and her talents extend far beyond gorgeous photography. Tremendous artistic skill flowers in a gorgeous advent calendar (it's just beautiful,) pop up comic-strip birthday invitations and washi-tape Easter eggs. English country garden, meets understated sophistication.

Ever feel like you have been outwitted by a toddler? Sian thinks she might have been, but it's fairly clear that she doesn't mind. Toddler Elis is sat on her lap deleting paragraphs of blog posts with sticky fingers, singing, chattering, sneezing, occasionally coughing and generally being a cute little scamp. Sian and Elis hit Techniquest, baby massage and a speedy version of supermarket sweep, all in the name of good time mum and baby fun!
Mum Diaries

Baby Albie comes complete with fluffy bear onesie (yes, with ears,) a yellow nappy bag the size of Gibraltar and a very, very strong pair of lungs. An illustrator with a flair for words, all mums will instantly warm to Mummy blogger Lisa's musings and have their hopes dashed over the tragic liquid gold spill of 2013.

A serene escape, framed by an ice mandala and playing marbles with a kitten is what you should come to expect when visiting Garden Mama. Crafting, photography and just getting outdoors and taking a deep breath of fresh air is the order of the day. Garden Mama shows you how to make the best of family life and the great outdoors.

Nicola has a cracking sense of humour and we were instantly giggling over baby Paige's candid camera scrunchy faces. Super cute Paige (especially in her Minnie Mouse snow suit and bunny baby grow) has had her first baby tooth and is zooming around all over the house (has she skipped crawling altogether?!) Nicola documents every big milestone in Paige's life, so Mum's will read with interest. If you love Panda's, you're also in for a big treat.

Building dens, cheese-on-toast, mama's styling (cute 'hello' jumper, Beth!) and making cookies Monday, Momma B and Baby Boy is a nifty little haven of fun for ladies and babies! Beth loves the snow and as a keen runner, she's always out and about, making the most of the day. She's snap happy and who wouldn't be with bubbly 2 year old Daniel and bouncing smiley baby Joshua. Quick, jump on the swings!
Yummy Mummy in Training

Sarah, Thomas and David are the stars of the show at Yummy Mummy in Training! Baby Thomas is full of smiles and giggles (everyone who loves cute pictures need apply) whether pinching his Mum's banana, or snuggling in snow for the first time. Sarah is on a spending ban journey (she's doing very well) and reviews new-born and mummy essentials like bed bumpers, vanilla chai tea and everyday makeup! We do like Thomas' Big Bang Theory baby grows too! Banzinga! (No, but we really do!)

For homemade gift ideas, this blog is a must. We really liked the tutorial for making heart-shaped coasters. In these tough economic times, it pays to get creative. What better way to reuse old maps than to remake them into attractive coasters and placemats?

Richy, dad to two girls, blogs about life as the only man living with three women: wife Gemma and little ones Heather and Megan. Megan has recently started talking, so dad has compiled an A to (almost) Z list of her words, including tea, meaning teeth, tea AND coffee, and Cuggle, meaning cuddle. Enjoy the heart-warming moment when Richy witnesses his two girls becoming best friends, wandering through the living room, holding hands and giggling.

Belfast Dad comes to the rescue for all new dads, filling the useful advice void. Laugh at his daughter's unique filing system for all of dad's stuff; basically just put anything he likes to use down the back of the television. One of his priorities is to ensure that no daughter of his will struggle with the offside rule and if you've still got the time, check out the hilarious Guerrilla Crèche Attack post.

Mark is a stay at home dad to Sonny and Luca. His honest and fun blog includes the trials and tribulations of starting nursery and being faced with "Why did you leave me?" at the end of the day. 'Tantrum bingo', where Sonny's best performance included a hands-in-the-air, high-pitched, woe-is-me, this-is-my-loudest, wail in the park might put you off being parent but will also make you chuckle. Congratulations too on recently being short-listed for Top 10 Bloggers to Watch in 2013 award!

This dad of two blogs about his family's day to day life; from a mountainous rainbow birthday cake to his youngest daughter's love for peas. Check out the new addition to the family, a homemade sausage dog made out of a Pringles tube, called Richard. Youngest daughter also recently embarked on a climbing expedition, scaling the heights of the couch. We think she might adopt her dad's love of fitness.

Alex blogs about her adventures with her son and what they're both wearing, from maternity clothes to toddler Christmas jumpers. She is a self-confessed lover of clothes, colours, craft and food. She's currently expecting baby number 2, but still finds the time to tie-dye some old clothes, brightening them up with orange and purple to remain colourful yet stylish.
Kate's blog is about life in South London bringing up her baby and toddler. Her brilliantly informative blog post about '100 things to do with a toddler in London' includes playing chess with peacocks in Holland Park and stroking Shetland ponies at Vauxhall City Farm. This blog is a great read for those living in or visiting London with their little ones.

Mamacook blogs delicious recipes for all the family. Her mini quiches for toddlers and babies are a great way to hide vegetables so your little ones eat them. One of our favourite recipes is the Oodles of Noodles for toddlers - yum. She's also written a range of free-from recipes such as dairy free pear and almond pancakes for the whole family.  This blog will leave you raring to get in the kitchen and get cooking.

Mums Ruth and Loretta met at a first time mums' antenatal class and have been friends ever since. Together they blog about being the best mums they can be (and they are great), while also keeping their identities as women. One New Year's resolution they have decided upon is making sure they find their own 'me-time' where they can indulge in something just for themselves.

This dad of three, one boy and two girls, blogs about being a Dad in the 21st century, the apparent magical healing powers of Paddington Bear and how to deal with your little ones growing up, amongst many other things. What about if the tooth fairy doesn't come? His daughter has her own theory about why this could be. Dad Etc also raises the important question of how many kids clubs is too much? Check it out and get involved in the debate.

Stix is a stay-at-home mum who fills her days with playtime, school runs, baking, walking and as little housework as possible. Her children are Dollop, who loves her teddy bear, food and her brother, and Mini, who loves Dr. Who, Lego and of course, his sister. Last year, Dollop was introduced to the 'potty police' and Mini to the healing power of plasters from mummy.

Emma had never really seen herself having children, but since N was born she thrives in blogging about him and his journey as he grows. For his 2nd birthday, Emma baked the lucky little chap a huge number 2 cake which fed them for days. Her little one recently became fussy about beef, something that's not usually much of an issue, however as he's the son of a beef farmer, it could cause some problems!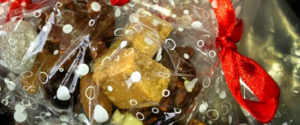 If you love cats, crafting and getting creative where and whenever possible, you will find a kindred spirit in a Mummy of many, many talents, Claire-Louise. With a dash of antiquing and fabulous finds in jumble sales, this blog is a treasure-trove of vintage and contemporary splendour, accompanying family fun and paper, glue, baubles, ribbons, flowers and fancies.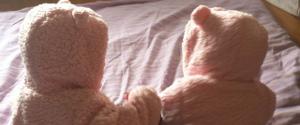 Ruby and Maisie are the delightful twin daughters of blogger Twin Mummy. Trumping like troopers, while munching on their first Dairylea sandwiches, their antics will amuse all and you may even learn a thing or two from their face-down and air-kick crawling lessons. An emotive journey through IVF and premature birth will capture reader's thoughts and hearts.
Little Loves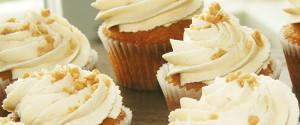 Vikki is a flat-out kitchen and crafting wizard! Little Loves' Strawberry Cheesecake Cupcakes and lollipop Toffee Apples will inspire any sweet tooth. Her love of style emerges in gothic and sparkle focused posts that will capture your imagination. With a beautiful baby boy in-toe, blogger Vikki is a roll your sleeves up and hands on type of gal, with magnificent results.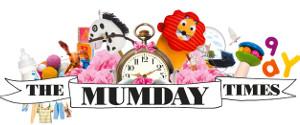 Extra! Extra! Read all about it! The Mumday Times is chocca with chic style, so watch those domestic dreams and purse strings! Eagerly eying Betty Draper worthy mini-kitchens and the simple luxury of a crystal suncatcher, blogger and prof-style journo Ellie, has the power to make you go 'ooo'. Check out the cool assemble-your-own card playhouse and colour-it-in post that, if you're tempted by, should keep the kids occupied for some time.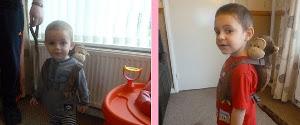 Charlie and Thomas are a bundle of giggles and fun over at Adventures of a Yorkshire Mum. Whether flying a rocket, impersonating a reindeer, or even bedroom box mountaineering, Mummy blogger Michaela documents it all. Perfect for jewellery lovers, Michaela has an eye for the beautiful and gives excellent reviews of all that glistens.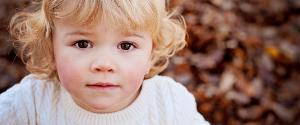 Richmond Mummy, penned by stylist Bianca, is a rich retreat for the fabulous and a haven from the hectic. Cherub-esque toddler Allegra is the focus of Richmond Mummy and with a new baby on the way; they will make a very lovely family of four. Readers will chuckle at 'wash-y hair' dilemmas and very sweet melted snowman biscuits.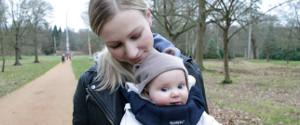 Are you ready to see the cutest baby-smile in the world? Then please go straight to Jules and Clem's post '5 months.' Elizabeth, the happiest and most expressional baby in the UK, is photographed, cuddled and talked about by Mummy blogger Juliet. With designer flair (running a jewellery business from her bedroom,) and exquisite fashion tastes, Juliet showcases her beautiful family and lovely life at Jules and Clem.
Baby Willow, Daddy Dan and blogger Alice, aka Mummy/aka Miss. September are the stars of the show, alongside some unexpected nostalgia, baby doll (with blinking eyes), Cabbage Patch Kid and Koala. Readers will love 'The World According to Willow' and 'Trendy Toddler Tuesday.' as Willow delights, astounds and confuses Alice.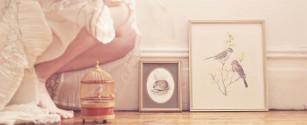 Woodland blogger princess and English rose Keri-Ann provides escapism in her writing and every endeavour. With every word, we are transported into the wild, with echoes of crisp rolling woodland, inspired by the ethereal and sublime. With two daughters, Ellie (who resembles Merida in 'Brave') and Mia, Keri-Ann is an experimental artistic photographer with a passion for vintage. With this in mind, Ginger Lilly Tea is a hard to resist, step through the looking glass.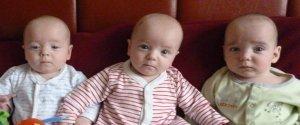 Mummies of multiples will be enamoured with Emma's account of life with her special brood of quad babies. From hospital staff, to exceptional buggies and baby products, Emma graciously discusses the support and curiosity she encounters everyday. Also mum to two year old Luke, these cheeky tikes and their lovely family will melt the heart of every reader.

Two little boys (with huge personalities) and a brand new baby girl are the gorgeous focus of blogger Karen's online world, Tales of a Twin Mum. Down-to-earth, her style deals with twin tales and 'singleton' subjects, including the hugely useful phases of twin splits and potty training.

Community spirit is alive and well at Bizzy Mum, as readers are introduced to the inclusive and welcoming world of parent blogging. Observational and friendly, Bizzy Mum conscientiously discusses ponderous subjects, such as protecting children and carefully constructed answers to more difficult questions. Laid back and lovely, every post will charm her readership.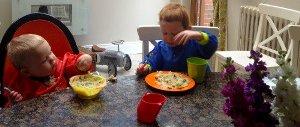 With an eye for style, two toddlers and a miniature dachshund, Mummy blogger Clare has travelled the world and her experiences will be the envy of every reader. Having spent 17 years in London, Melbourne, Sydney and Dublin, she's went back to her roots. Her posts have a hint of glamour, from 'What I wore Wednesday' to magazine feature shoots, babies in sunglasses and fabulous lunches out.

A home for great reviews, with pushchairs, decorations, crafts and furnishings all being put through their paces with a strict 'what I like,' and 'what I don't,' approach. Blogger Kelly posts articles which cover great ideas for days out, lovely photos and best of all, questionnaires for babies! Out of the mouth of babes, readers will love this feature on A Place of My Own.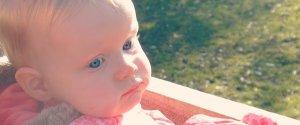 My Pretty Mummy features tea loving fashionista and fantastic photographer, Emma. Her flair for showcasing the beautiful - which covers everything from Christmas in London, to a darling baby clamouring and rolling in a ball pit (modelling pretty outfits) and a new quaint country home - are instantly appreciable. Good fun, cosy and comforting, My Pretty Mummy will welcome every reader.

Mummy and Mimi brings new spirit to 'the good life.' Freshly plucked figs and apples in the garden, wholesome family holidays at the beach and homemade quilts. Accompany this with the subtle mischief of a toddler raiding a nail varnish kit and you've got a winner. With an empathic writing style and a good dose of cute, Mummy and Mimi is a delight on every visit.

"I'm broke and what on earth would I want your old manky tooth for?" If you've ever tried to keep the tooth fairy secret from an inquisitive and increasingly sceptical nine year old, you'll sympathise with blog author Sam. Children grow up so fast, and as they do, some of the magic of childhood fades. However, it's a delight to read Sam's stories of how her little girl is growing up. Engaging stuff.

Mum Reinvented details life with a new-born baby and a ten year old and tells it how it is. From making friends, to first pets, children's book reviews, meals plans, weight loss and fashion, it has it all. Refreshingly honest, detailed and affectionate, Mum Reinvented is a haven for mums and dads alike, offering a wealth of experience and advice to dwell on. A detailed family archive you will return to time and again.

Blogger Josepha is Mummy to beautiful toddler Cesca and together they invite us into their world of giant reindeers, teething, commuting, delicious home cooked meals and much more. A girly haven – A Cup of Crazy – discusses books, music and culture with intelligent eloquence, leaving you wanting to nip round for tea.

Blogger Rachel is Mummy to 'Little Man', and writes about dilemmas, triumphs and the sweet but rare quiet moments of parenting. A keen reviewer, Rachel explains situations and products thoroughly and this also transfers into her perception of family life. There are contemplations on shared interests between mother and son, including fireman Sam and make sure you read about the exciting trip to a clairvoyant.
Compassionate blogger Emma writes from the heart about relationships with other mummy bloggers, her friends and most of all her family. Readers are welcomed in with photos of smiling children, Christmas cakes and fancy dress; and stay for stories from the science museum, adventures on the tire swing and the very lovely, Benerisms.

Recently welcoming their second baby, mummy blogger Tami recounts the busy life of a family of four. Discussing water births, negotiating emotional wobbles at the school gates and Christmas lists as long as your arm; her style is pragmatic and friendly. Visit for 'Diary of a Newborn' penned from the perspective of new baby, Little Miss A. Choc-a-bloc with cute pictures and funny musings on bald patches and grinning.

Handmade heaven, Gillian is a stitch imaginative and her artistry is evident from the first post. Whether baking sumptuous chocolate cakes, whipping up some thrifty wall art, or buttoning Christmas stockings, her efforts are inventive and adorable. (Readers will also enjoy a recent family farm trip- a certain little boy is gleefully knee deep in a puddle!)

Henry's Mother is home to beautiful, bounteous descriptions of little Henry from the perspective of Mum and writer, Ashley. We are guided from baby firsts, from first word ('Daddy,') to wobbly first steps and Mummy firsts, like eating tuna and olive pasta in the bath and taking the exercise plunge with a personal trainer! Parents of new-borns will instantly find a friend in Ashley.

Crafting capers, cupcakes and baking, all balanced with adventures in the great outdoors; My Darlings and Me is a quintessential picture of family life in Britain. With a penchant for the homemade and unusual, Mum and blogger Debra dotes on two bright and bubbly little ones as they leap and bound through farmyards, country walks and Ikea sofa beds! Crafters and bakers alike will love her creations, which include bespoke card making and Bailey truffles.

JB is Mum of One, blogging about life as a new working mummy. From making dinosaur hoodies and suffering the latest fitness DVDs, to dealing with the Terrible Twos, Mum of One is always busy. Her weekly I Spy photography game also looks very addictive!

Lisa is the blogger behind Thirty Mummy. She's a stay-at-home mum to a little girl and loves crafting, baking and writing. She shares her guilty mummy secrets – like checking Twitter when she's supposed to be playing hide and seek – and her naughty Nutella recipes!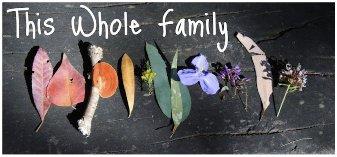 This blog chronicles one family's attempt to live more simply, more slowly and more naturally. There are tips on eco-living, green beauty, natural parenting and seasonal recipes. Loving creepy crawlies, dealing with the Witching Hour and the pros and cons of co-sleeping all feature.

Mum of two Victoria is the author of Dandelions and Kisses – a blog about her family and their adventures. Dandelions and Kisses is full of pretty pictures and touching tales. Follow Victoria and her brood as they play pirates, go pom-pom crazy and hunt for fairies.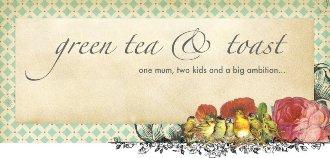 Anna's blog features gorgeous photographs of her lovely family. She also has some great 'How To' guides, including: how to survive long family car journeys (theirs was a six-hour trip to Cornwall) and how to organise a kid's birthday party in just a day... phew!

Hayley started this blog when she left work to become a full-time stay-at-home mum to little Lucas. In it, she shares her memories, family happenings and clever kids' craft ideas like pumpkin prints and making a toy postbox.

Rachel McGrath is the baker behind Dolly Bakes and she's serious about her cakes. Organiser of the Bolton Clandestine Cake Club, she is a self-confessed 'greedy little madam'! The Calendar Cakes Challenge provides monthly baking inspiration – and check out her bonkers Bundts on the Brain section!

Single mum Bek writes her blog about life with son Kit whilst juggling mothering, work and study. Having fun on a budget is high on Bek and Kit's agenda. Posts on making eco-friendly party bags, thrifty London and why every boy needs a bear give a flavour of what you can find on this blog.

"To say I was worried about travelling alone with Calleigh is an understatement." An aeroplane flight with a young child is a daunting prospect. But as it turns out, blogger mum Beki needn't have worried – Calleigh was a star. A blog full of incident and loads of cute family photos. We're sure you'll enjoy this account of family life.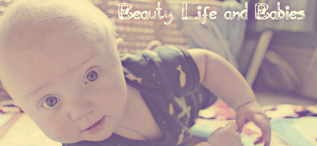 Kaleigh is the author of Beauty, Life and Babies and mum to her "cheeky sausage" baby, Finley. Her funny posts include a game of Wet Wipes Top Trumps, confessions about guilty (TV shopping) pleasures and dealing with an Instagram addiction. She also tracks her feelings and experience of returning to work after maternity leave.

Although Mum of all Trades claims to be "master of none", we think she's underestimating herself as she clearly excels at craft, DIY and decorating on a budget. Mum to five children, she somehow finds time to share her projects, from revamping an old highchair to creating a woodland picnic in her back garden or making a "no-sew" play tent.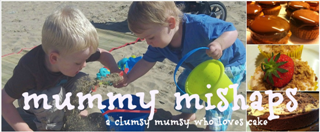 Mum of two Jenny describes herself as a "clumsy mumsy who loves cake". With photos, recipes and reviews, there's something for everyone. Look out for posts on girls' nights out, first day at nursery and the recipe for a very naughty Malteser profiterole cake!

Emma is the blogger behind They grow so quick – stay-at-home mummy to Sebastian, and soon-to-be-mummy to little boy number two. There are fashion ideas for trendy toddlers, recipes for grown-ups and kids (see her spider jelly) and fun play ideas on a budget, such as shaving foam prints.

The above mentioned five are mum, dad and three kids, but there's also number 6 – the family dog Misty Moo. This is a lovely, funny family blog. Read Alison's witty posts about family and life in general, including how to be "frightfully frugal", confessions of a book addict and the joys of scooting.
My Little Dot

This is Sarah's blog about life with hubby Richard, daughter Dorothy and her ever-growing bump. Beautifully written with a tone often flitting between bemused and amused, Sarah writes about enjoying duvet days with her little one and tells the bittersweet tale of the "Shirt Incident". 

Jo Beaufoix describes herself as "just like Kate Moss but not". Well, that may or may not be the case but Jo Beaufoix is definitely very funny. This is a hilarious blog about a single mum of two living life and laughing at it a lot. She posts on topics such as: what to do if one of your kids follows you on Twitter and has a very funny/bad first date story. 

Gemma is the mum of two behind this family diary. Regular posts on the family's outings and ideas for entertaining the kids on a wet, miserable day are real gems. And there are some craft ideas and how-tos on everything from making pillowcases to creating a dinosaur theme park from a cardboard box.
Pants With Names

"I sound like a shrill, slightly out of control rugby referee." This Mum of three has her work cut out...literally. She is committed to completing her PhD this year. The biggest distraction by far?  Yes, you guessed it: the children. As our blog author says, one minute she'll be studying, the next she'll be yelled at to extract Lego from someone's nose. Then there's the dog, the other half, friends...
This Money Matters post aims to be informative and engaging. Though it may include tips and information, it does not constitute advice and should not be used as a basis for any financial decisions. Sainsbury's Bank accepts no responsibility for the opinions and views of external contributors and the content of external websites included within this post. All information in this post was correct at date of publication.

This Money Matters post aims to be informative and engaging. Though it may include tips and information, it does not constitute advice and should not be used as a basis for any financial decisions. Sainsbury's Bank accepts no responsibility for the opinions and views of external contributors and the content of external websites included within this post. Some links may take you to another Sainsbury's Bank page. All information in this post was correct at date of publication.