What can you do to help sell your home?
Tips on selling property...
Economic uncertainty has made it a challenging time for buying and selling property. Money Matters contributor Oliver Bennett looks at ways to make moving house easier.
Five years after the credit crunch, the housing market – traditionally an indicator of the economy's strength – remains under par. Finance is hard to get, houses are difficult to sell, and the economic outlook is uncertain.
It's a state of affairs that is articulated in a November 2012 report from Savills estate agents that bears the sobering message: 'The lower end of the market will continue to see very suppressed transaction volumes.' Property services company LSL recently reported that mortgage approvals for the third quarter of 2012 were almost 15% lower than the previous year – possibly to do with what LSL's David Newnes calls a 'post-Olympic slump', but hardly a return to previous form.
It's spring, and there's a sense of change in the air
Still, buying and selling continues. 'Traditionally there are the two key markets of spring and autumn, and the time after the Christmas break is particularly strong,' says Lucian Cook of Savills' research department. 'After the holidays, people want to move. It's spring, and there's a sense of change in the air.'
Nonetheless, Lucian cautions that the market remains challenging. 'The constraints brought in by the credit crunch remain, with transaction levels at 55% of what they were in 2007, and mortgages still hard to find, particularly for those without equity. In some areas we can't rule out further price falls,' he says. Then there's another factor: strong regional biases in the market, with parts of the North and the Midlands underperforming, while London and the South East are generally more buoyant.
There is an upside for homeowners, says Lucian, in that low interest rates persist, which means that mortgages, if attainable, are more affordable. Also, the extended downturn has made property values more realistic – at least in some areas. As Lucian says: 'There are real opportunities for people buying and selling property at the moment.'
So people hoping to sell their homes this spring must be realistic about their properties in a straitened marketplace. 'Because house sales are about half of what they were five years ago, buyers are being more picky,' says Miles Shipside, commercial director of property website Rightmove. 'The average estate agent now has 78 unsold properties on their books, and many properties fail to sell, so buyers are making lower offers.
What can sellers do?
'Therefore, it's critical that homeowners give their properties market appeal. If your property is blighted – by traffic, say, or street noise – you should take steps to minimise the negative and accentuate the positive.' Miles highlights Rightmove's recent campaign for vendors to observe the 'Three Ps'. 'They stand for price, presentation and promotion and are part of our campaign for sellers to gain what we call "market intelligence",' says Miles. 'At this time, it's vital that vendors get the right combination of a keen price, great photographs and a good description.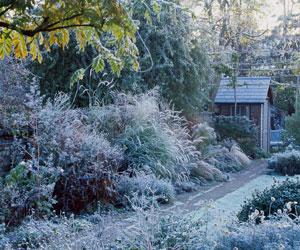 'Firstly, examine your price. Buyers won't look at every single property in their price range, so offer them a bit more for their money, thus challenging your competition and increasing the number of potential viewers likely to visit your property.' The properties that get the most interest on Rightmove, for example, are those that are launched as a 'new instruction' or relaunched with a 'price reduction' – just as happens in retail.
Then there's presentation. Here, make sure your home is de-cluttered, as light as it can be, and clean. 'Most buyers are emotionally driven,' says Miles, himself an ex-estate agent. 'So give them mental space to imagine themselves in your house – clear it out, warm it up, and make sure that maintenance jobs have been done. Buyers don't want to walk into immediate tasks.' Think about 'kerb appeal' – the impression that buyers get on arrival. Money spent smartening up your exterior could pay dividends in asking prices.
Get to know property values in your area, and work with a realistic agent. Get more than one valuation and don't just trust the highest. Ask agents to justify their figure on the evidence of recent sales – and pick agents who are dynamic, with a good plan of how to sell your home.
Also, consider having an 'open house' day, adds Miles. 'This is a growing way of raising awareness and provides an opportunity to invite possible buyers to view the property during a set window of opportunity.' And think seriously about your home's presence in brochures and online. 'Make sure the sales photographs are taken in good weather,' says Lucian.
Miles adds that vendors should read the promotional blurbs critically, as if they were prospective buyers. 'If you don't think much of the blurb, then work with the estate agent to make it work harder.' Finally, it's also good, says Miles, to ensure that the legal side is sorted and all documents are accessible: buyers as well as sellers are under stress and want to cut down on the hassle factor.
Choosing an agent
Stuck on which agent to use, or whether to use an agent at all? Here's some helpful advice...
Online selling sites such as Property Broker, HouseWeb, Sarah Beeny's Tepilo and even eBay have proliferated in recent years. They allow you to avoid agents' fees, but Miles Shipside of Rightmove says there are downsides. 'You might be creating lots of work for yourself in terms of marketing, and private sellers often over-price their homes.'
Miles says agents know how to pit buyers against each other to get the best deal for the seller.
Should you list your property with more than one agent?
'There is greater promotional coverage,' says Miles, 'but the internet has slightly changed this aspect by bringing your property to market on aggregated sites.' Also, when you are 'multi-agency', you will pay a slightly higher percentage – perhaps 2% of the sale price, as opposed to 1.5% for a sole agent (although it is always worth negotiating this). To choose an agent, Miles says that doing research into the most successful agencies in your area is a good tactic to help you find one that will work hard to market your home. As Mark Hayward, president of the National Association of Estate Agents (NAEA), says: 'Make sure your agent is a member of the NAEA, which means they are experienced, qualified and licensed.'
This Money Matters post aims to be informative and engaging. Though it may include tips and information, it does not constitute advice and should not be used as a basis for any financial decisions. Sainsbury's Bank accepts no responsibility for the opinions and views of external contributors and the content of external websites included within this post. Some links may take you to another Sainsbury's Bank page. All information in this post was correct at date of publication.