Via: Pexels/Mike
Does old furniture get your creative juices flowing? Do you dream about geraniums?
If you're one of the growing number of people taking up a traditional hobby, from upcycling tatty furniture to sewing, there could be hidden benefits - aside from making you smile and saving you cash, that is.
Those old-school skills could even make you some extra money on the side.
We're not suggesting you quit your day job just yet. But when you're spending time on something you love, why not try to make a bit of cash out of it?
If you're selling the odd item here and there, there's no need to declare it to the taxman. But, if it does turn into a business and you trade on a commercial basis, get advice to make sure you don't land a fine.
Now that's out of the way, here are some tips for turning your passion into pocket money...
1. Woodwork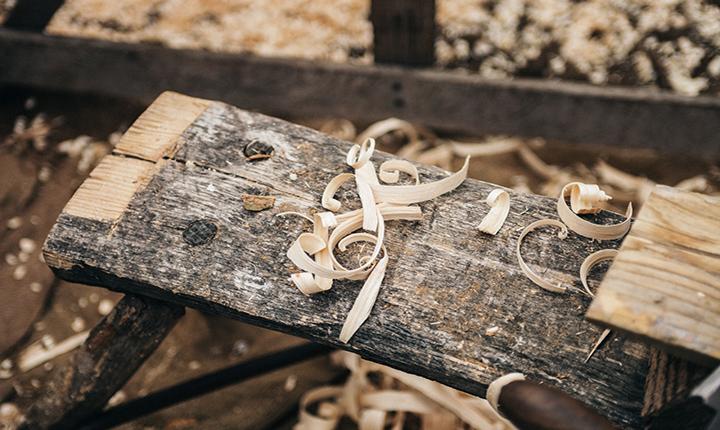 What started off as a bit of whittling by the campfire has turned into a full-on passion. And now your house boasts so much wood it puts the New Forest to shame.
Whether it's tiny dolls' house furniture, beds made from wooden pallets or hand-carved dining sets, there could be a market for your wares.
Start off by selling bits and pieces to friends and family, perhaps posting on Facebook to see who's interested in owning an original created with your own fair hands. You should probably offer a discount, of course. Or give them as gifts.
If your pieces are any good, you could even carve a decent living from it.
2. Cooking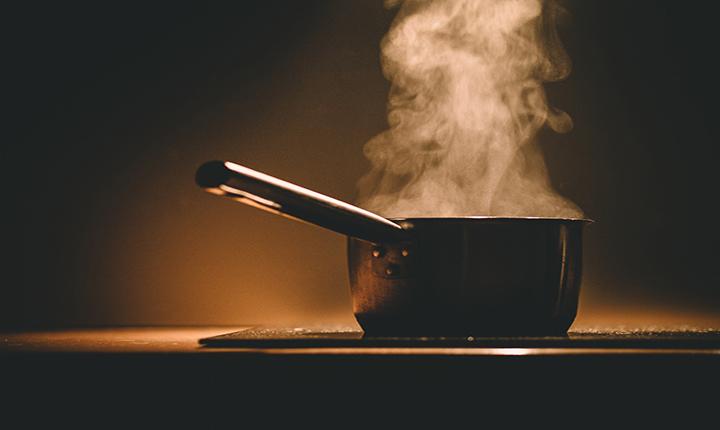 Via: Pexels/Tookapic
Rather than dreading making dinner after a long shift at work, you look forward all day to the moment you can get your cook on in the kitchen.
If you have a niche product (chocolate empanadas, anyone?), look into getting a stall at a local farmers' market or one-off events like small festivals and even school fairs.
Just love cooking and entertaining generally? Hosting a 'supperclub' could be a fun way to meet new people, show off your skills and make a little spare cash to boot.
Check out this guide on Grub Club, where you can also register your own event if you're in London.
3. Sewing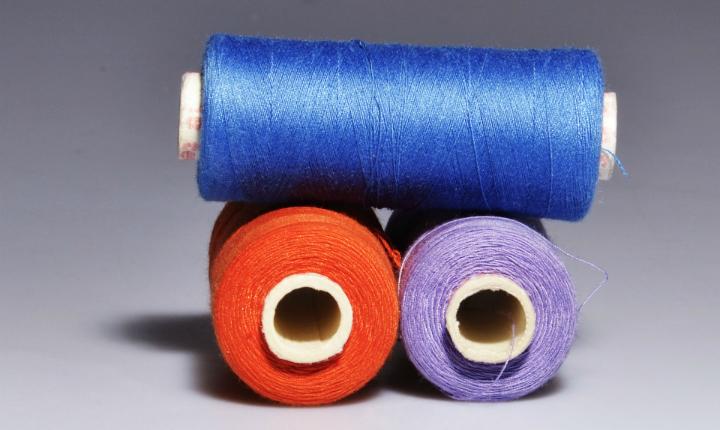 Via: Pexels/pixabay.com
From mending hems to tarting up a plain frock into a catwalk-worthy creation with a few flicks of your needle and thread - darn it, you're good!
But why stop at fixing moth-eaten jumpers and taking up trousers for your mates? Your sewing machine could be spinning more than just thread.
Scour local newspapers for upcoming craft fairs, or sell gifts and accessories on handmade marketplaces like Folksy.
If you're really good, teach. Hire a community hall for a few hours, and hand out flyers advertising your sewing workshops.
There's also a market for alterations and mending clothes.
Set up a Facebook page with a list of your services and prices, asking friends and family to spread the word. Ask local office buildings, dry cleaners and hair salons to display posters for you, too.
4. Upcycling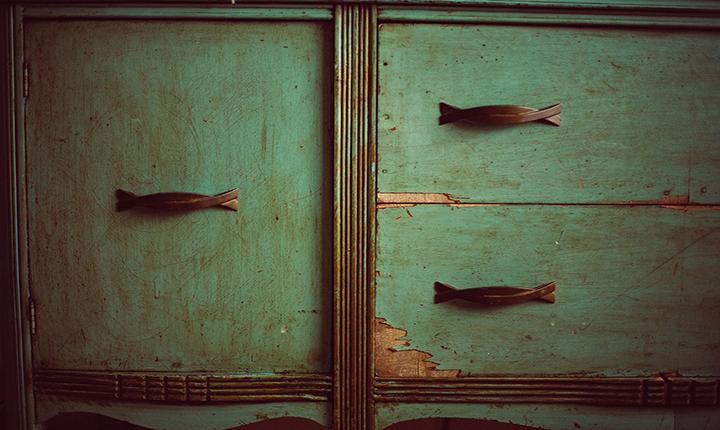 Via: Pexels/PublicDomainPictures
Got a real talent for making old furniture look shiny and new, using only stencils, spray paint and a little imagination?
Others might see a slightly worse-for-wear chest of drawers that belongs on the tip. You see a freshly-painted masterpiece with geometric pattern and shiny copper knobs, and you can already picture it standing proudly in your bedroom.
That's the kind of vision and skill that could make you some decent money.
Vintage and shabby chic are well and truly in, but often people pay a small fortune to get the look.
Contact furniture, craft and antiques shops in your area about potentially stocking some of your creations
If you really get into it, you could also look at becoming a seller on a website like Etsy. They take a percentage, but it's a good way to get your name out there. You can also flog at set prices on eBay, sell for free on Gumtree or set up a store on Amazon.
Those metallic coat stands will fly out the door.
5. Gardening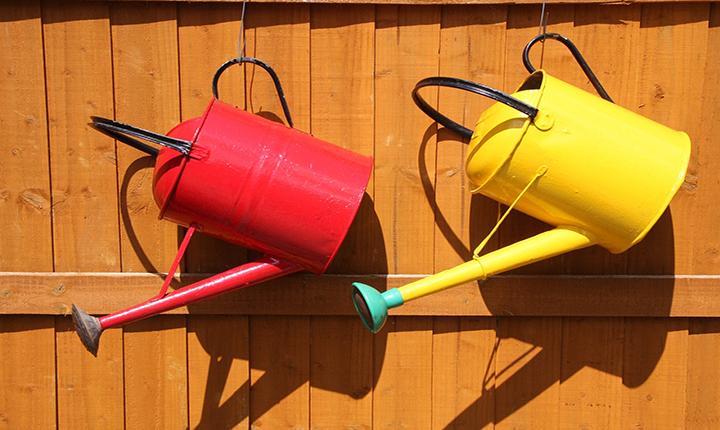 Via: Pexels/alunda
OK, so gardening isn't exactly an old-fashioned hobby. But if you consider yourself the ace of spades, it is one that could reap rewards.
Go beyond your own borders and see if anyone in your local area could do with a little help planting and potting. Hand out leaflets and advertise on local Facebook groups.
You could also sell some of that bumper crop of veg at a local market, or get listed as a supplier for Big Barn.
Exotic plants like chillies and saffron can also fetch good prices, while propagating seedlings can yield decent returns. Look at selling to local garden centres or through car boot sales.
If your garden is so blooming gorgeous that visitors are always stopping to gawp at the azaleas, look into opening it to the public via the National Gardens Scheme, selling biscuits and refreshments to visitors. You could also rent it as a space for garden parties and events.
6. Baking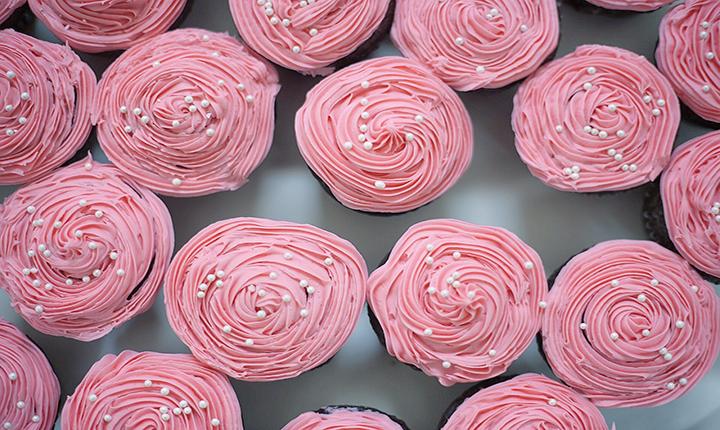 Via: Pexels/PhotosByMahin
If your creations are more showstopper than soggy bottom, maybe it's time to share them with the rest of the world. Or, at least, customers at your local farmers' market.
Get started by selling your beautiful bakes at a car boot sale, which will help you to work out what (if anything) is popular. You could also chat to local cafes to see if they're willing to take a batch or give out free samples on your behalf along with a business card or leaflet.
And think about specialising. Are you best at pies, gluten-free wedding cakes or the kind of gingerbread houses people want to move in to?
Make a habit of posting pretty pictures of your creations on social media, encouraging friends and family to share.
With a little luck and hard work, soon everyone will want a slice.
This Money Matters post aims to be informative and engaging. Though it may include tips and information, it does not constitute advice and should not be used as a basis for any financial decisions. Sainsbury's Bank accepts no responsibility for the opinions and views of external contributors and the content of external websites included within this post. Some links may take you to another Sainsbury's Bank page. All information in this post was correct at date of publication.