If you've had your fill of standard stays at guest houses and hotels and you want a unique holiday, you can find somewhere surprisingly affordable on Airbnb.
Here are some 'destination Airbnbs' which are fuelling our wanderlust at the moment.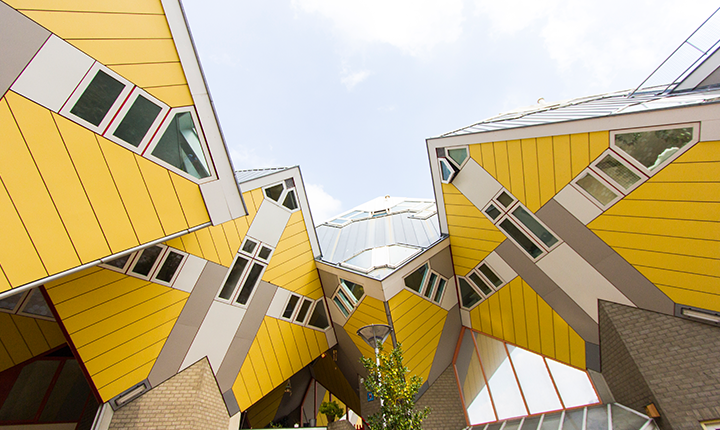 Fancy staying in an iconic work of art for the weekend? Try out the Cubehouse in Rotterdam, where you can enjoy your own topsy-turvy fantasy over three main floors. The houses were designed by famous architect Piet Blom and were based on the concept of "living as an urban roof" - high density housing with sufficient space on the ground level, since its main purpose is to optimise the space inside. You'll be able to enjoy amazing 360 degree views over Rotterdam from the comfort of your holiday rental or hop on a short train journey to Amsterdam to take in the sights.
What could be more appealing than a cosy log cabin? Well, one where you can wrap up warm in and watch the Northern Lights from the deck! If you don't mind travelling long distances, this beautiful home in Fairbanks, Alaska, could be the setting for the trip of a lifetime. When in season, the hosts even provide freshly picked local berries! Watching out for the aurora borealis is going to take up a lot of your time and attention, but don't forget to visit the nearby ice park or hot springs.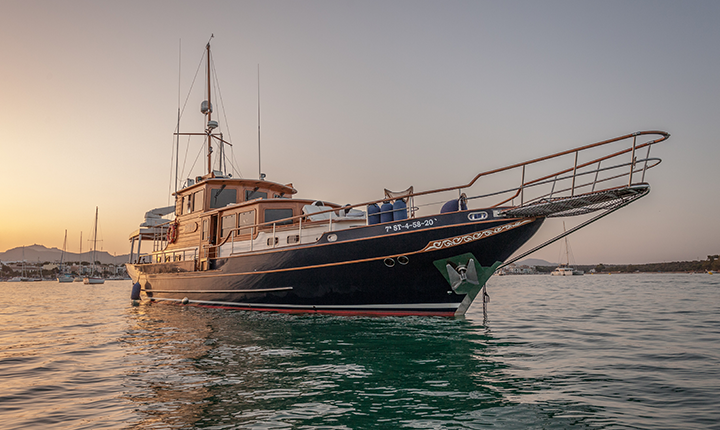 Fancy finding your sea legs? What could be better than spending a week aboard the Old Dream in the South of Mallorca, Spain? Decked out in supreme style, this cosy yacht can house you and up to five guests and even boasts a seriously good shower - not very common for a life at sea. Imagine sunning yourself on deck whilst tucking into Mallorca's famously delicious seafood. Heaven.
If you're looking to up the grandeur, it would be difficult to trump this bona fide castle in Galway, Ireland. The stunning property has been restored to its original state by using traditional materials, but with all the modern amenities to make sure you have a comfortable stay. Expect winding staircases, exposed beams and a cosy wood burning stove to keep you warm as the nights draw in.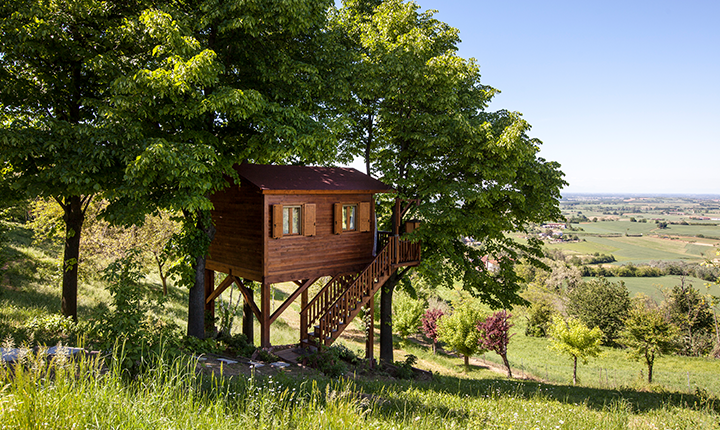 Sleep in a wonderful suspended nest with an amazing panoramic view of the hills in San Salvatore Monferrato, Italy. Nestled amongst linden trees and other aromatic herbs, this treehouse in Alessandria has incredible views, and comes with access to a garden with solarium and a swimming pool. One for anyone who is looking for a retreat into nature for some R&R.
This Money Matters post aims to be informative and engaging. Though it may include tips and information, it does not constitute advice and should not be used as a basis for any financial decisions. Sainsbury's Bank accepts no responsibility for the opinions and views of external contributors and the content of external websites included within this post. Some links may take you to another Sainsbury's Bank page. All information in this post was correct at date of publication.