Find out how to plan a great value weekend away.
Soaking up European culture, basking in sunshine, cycling or wandering through winding country lanes: whatever your idea of a great weekend away, it can sometimes feel like a very distant dream.

We've put together some tips to help make a great value weekend a reality.
Best value destinations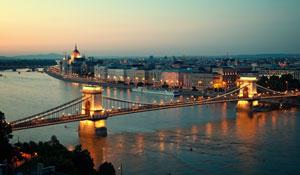 If you can be flexible on location have a look at the City Costs Barometer produced annually by the Post Office. The report looks at the cost of food and drink, sightseeing, city transport and hotel accommodation across a range of cities so you can see where your money will go furthest.

The Hungarian capital Budapest was named the cheapest of 25 city break destinations in the 2013 research. Vilnius, Lisbon and Istanbul also did well, while New York, Copenhagen and Stockholm were amongst the most expensive.
Somewhere different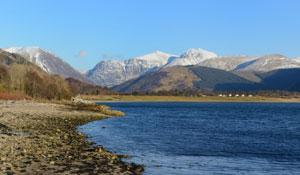 Alternatively, you might want to keep the money you'd otherwise spend on a flight and instead put it towards a glamorous camping experience (glamping) in the UK. We've pulled together some great spots here including spacious, beautifully-designed eco pods with views of Loch Linnhe.

If you're feeling brave, HotelTonight.com advertises some good deals on rooms booked for the same day. The system works by hotels giving the website any unsold rooms for that day so you could get a last minute deal with as much as 70% off, claims the site.
Know the exchange rate
When you're exchanging currency take the time to search for the best rate for you. The XE Currency app will give you live exchange rates and is available free for iPhone, iPad and Android.  

Once you're abroad you can also use the calculator function to quickly work out the price of food or taxi fares, so you have a better idea of what things cost.

The app will store the last updated rate so you can still use it even if you can't get internet access.
Some sightseeing ideas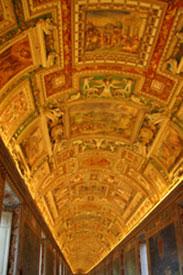 Some popular landmarks have days when entry is free. The Vatican museum is free on the last Sunday of every month, while the Louvre is free on the first Sunday of each month.

Look out for local traditions that may be free to go and watch. In Munich the Glockenspiel sees 32 life-size figurines act out the 'Cooper's Dance', a local tradition which takes place twice daily at the New Town Hall, in Marienplatz square. In Warsaw you can watch the changing of the guard at the Tomb of the Unknown Soldier every day at 1pm.
Do a little research before you go and you might find some events and activities that are completely free.
Annual versus single trip
If you're heading abroad for a weekend and plan to take another trip later in the year, think about getting annual-multi trip insurance rather than single trip.

According to research commissioned by Sainsbury's Bank, the average cost of an annual multi-trip policy in the UK is £101.64, just one and a half times the cost of the average single trip policy at £67.97.  So if your weekend break is just one of the trips you plan to take in the year an annual-multi trip policy could give you better value for money.
The usuals
Finally, remember the usuals. You're only travelling for a few days and, if flying, avoid baggage costs by only taking hand luggage. The need for three different outfits in one day is a unique requirement of the British weather which you should be safe from abroad!

If you want to call your destination to organise or confirm any bookings before you leave, Money Saving Expert has a useful tool to help you find cheaper ways to call.

With the costs under control you can go relax and become immersed in the ancient, twisting streets of the UK, Europe and beyond.
This Money Matters post aims to be informative and engaging. Though it may include tips and information, it does not constitute advice and should not be used as a basis for any financial decisions. Sainsbury's Bank accepts no responsibility for the opinions and views of external contributors and the content of external websites included within this post. Some links may take you to another Sainsbury's Bank page. All information in this post was correct at date of publication.