Via: Pixabay/skeeze
As if you needed a reason to pack your bags, here's a little more inspiration – our pick of the best destinations to visit in 2017
Got a wandering eye when it comes to wanderlust? Think outside the suitcase with a great-value break somewhere a bit different.
There's literally a whole world out there, so we've helped narrow it down a little with our pick of the hottest places to visit in 2017.
1. Edinburgh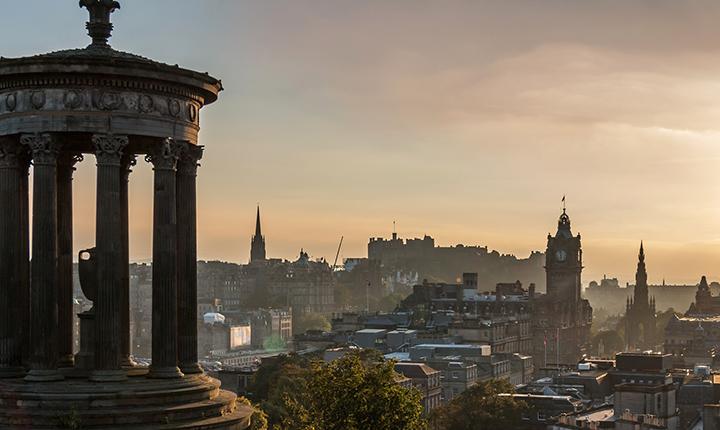 Via: Pixabay/Walkerssk
OK, so it isn't exactly a new destination on the tourist radar, but there are plenty of reasons why those winding, cobbled streets are so well-trodden.
Celebrating its 70th year as the Festival City and 250 years since the central 'New Town' area was built, 2017 also sees the opening of the spectacular Queensferry Crossing, connecting the city to Fife and the north.
Plus, many scenes from one of the year's most anticipated films – T2 Trainspotting – were filmed on location here.
Free attractions include Royal Botanic Garden Edinburgh and the National Galleries, while booking accommodation in advance (and outside peak dates such as during the Edinburgh festival) will help make a great value trip.
2. Alberta, Canada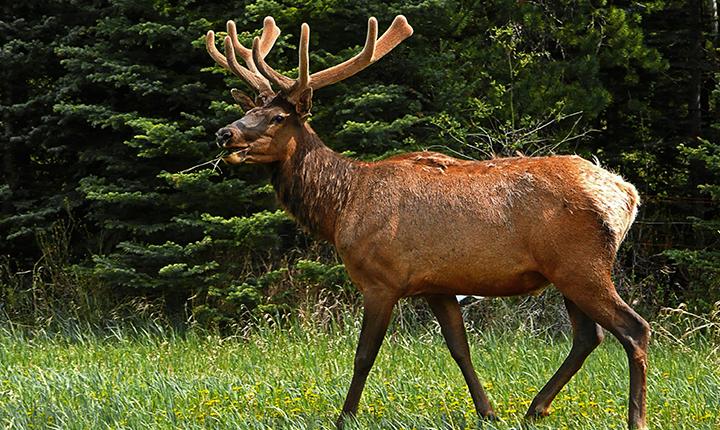 Via: Pixabay/werner22brigitte
With pristine lakes, valleys studded with pine trees and snow-dusted mountains, the landscapes of Alberta are so picture-perfect, people may suspect you've photoshopped yourself into your holiday snaps. You might want to keep your boarding pass to prove you were actually there...
Canada turns 150 in 2017, and is celebrating with free entrance to national parks including Alberta's Banff. Making this the perfect year to explore this immaculate outdoor playground.
In winter, skiing, snowboarding and snow tubing activities are followed by soaks in hot tubs. But summer is also a fab time to visit – and often cheaper. See a dinosaur fossil half buried in the Canadian Badlands, take a gondola ride up the Rockies, or see grizzly bears in the wild. Not too close, mind!
3. Pula, Croatia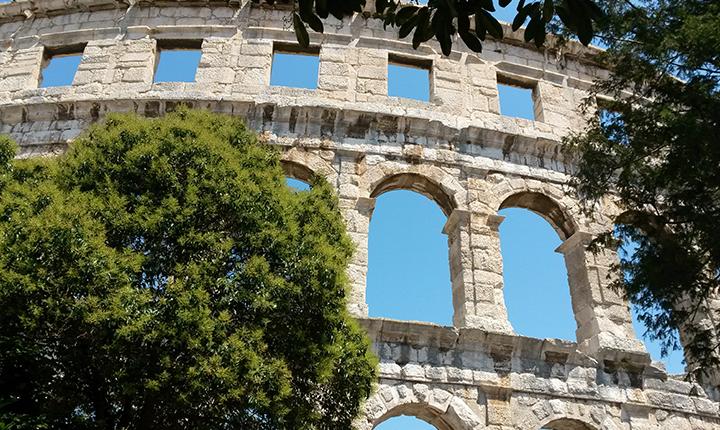 Via: Pixabay/dfuhlert
Croatia has gathered quite a fan base in the past decade or so, with the honey-coloured walls of Dubrovnik high on many travellers' lists.
Now direct flights from London to Pula, on the tip of Croatia's Istrian peninsula, are opening up the north of this sun-soaked country.
The port city has rocky beaches lapped by the warm Adriatic Sea, great food and wine, and the sixth biggest Roman amphitheatre in the world. It's also one of the best preserved, and the setting for summer concerts as the sun dips into the sea.
Think of it as a cheaper and more chilled-out alternative to Rome.
4. Chile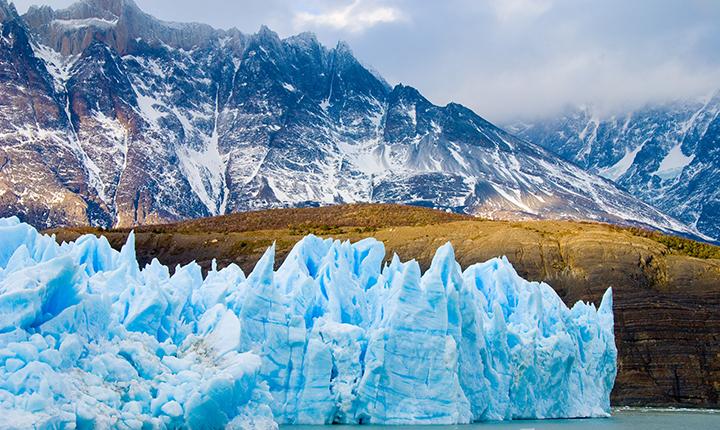 Via: Pixabay/myeviajes
UK visitors can now fly direct to the capital Santiago from London with BA, making this South American gem much more accessible.
Long and skinny, Chile boasts a 2,653-mile coastline, vibrant nightlife and world-class wineries.
The landscape is diverse to say the least, from snow-capped volcanoes and cool blue glaciers to rainforest and the driest desert on the planet, Atacama.
Hike around lakes and mountains, see pastel cliff-top houses in the coastal town of Valparaiso, or visit the edge of the world – Cape Horn is the southernmost part of any continent outside Antarctica.
5. Belfast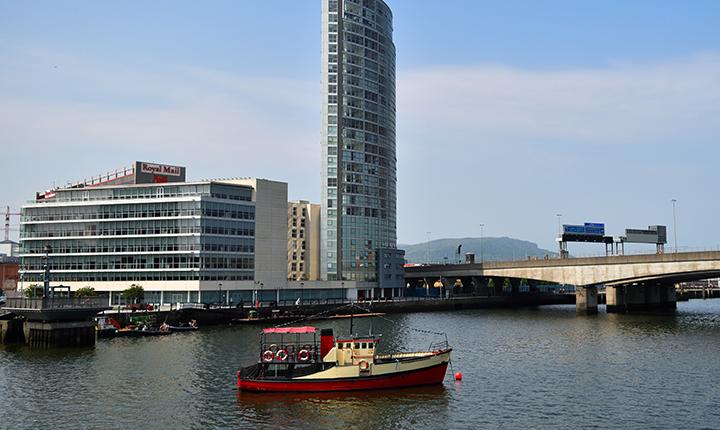 Via: Pixabay/304cina62
Northern Ireland's capital has become one of the coolest city break destinations around.
The Cathedral Quarter is a tangle of cobbled streets brightened by street art murals and crammed with lively bars and hip eateries.
Private tours in black cabs offer an insight into the city's cultural and political history, while visitors are encouraged to scribble their signatures alongside those of Bill Clinton and the Dalai Lama on the Peace Wall, plastered with scrawls and graffiti.
The Titanic Belfast attraction, telling the story of the fated ship from its construction in the city, is another highlight.
For a longer trip, take a leap to the staggered stones of the Giant's Causeway, a short drive from the city.
6. Utah, USA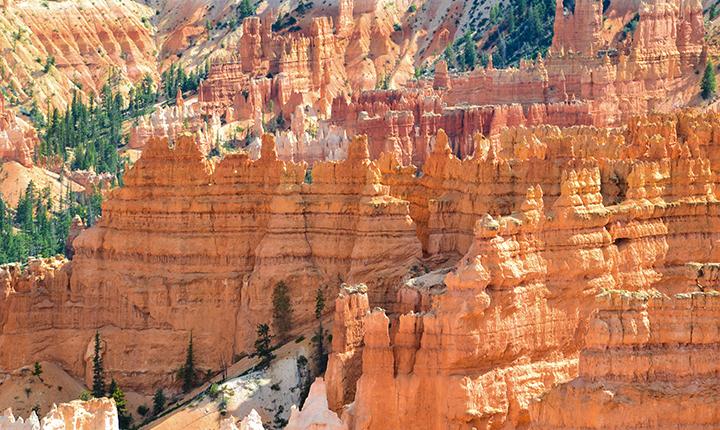 Via: Pixabay/Anemone123
From a distance, the apricot 'hoodoos' (columns of craggy rock) of Bryce Canyon resemble delicate miniature sculptures. But it's those who stand in the midst of this national park who feel truly small – in the best possible way.
The state boasts five national parks, each of them weird and wonderful. From the peaches-and-cream swirls of Canyonland to towering sandstone 'doors' in Arches and terracotta cliffs in Zion, this is the place for outdoor adventurers.
Bike or hike endless trails, paddle-board on Lake Powell or gawp at the reflective beauty of Bonneville Salt Flats.
For a real back-to-nature experience, sleep under the stars (or canvas, maybe) – there are several campsites in the parks.
7. Malaga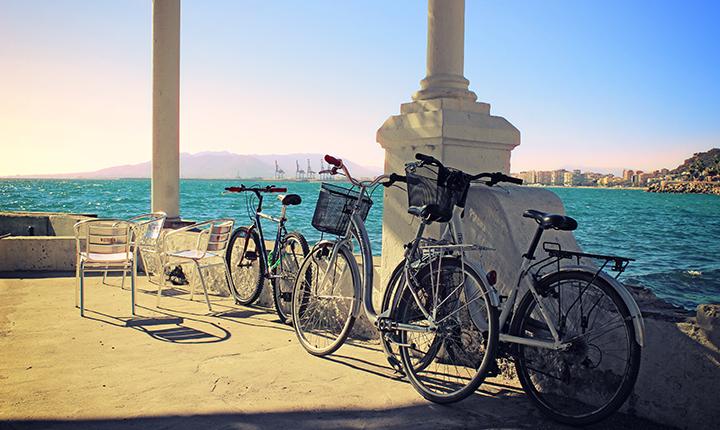 Via: Pixabay/xavidiazg
Once the landing point for hordes of tourists flocking to the beaches of the Costa del Sol, Malaga has undergone a renaissance in the past 10 years.
From a Picasso museum (the artist was born here) to a waterfront pop-up of Paris's Centre Pompidou, Malaga has become a world-class cultural destination.
With great-value tapas joints and rooftop cocktail bars, the city offers plenty of reasons to stay a while.
This Money Matters post aims to be informative and engaging. Though it may include tips and information, it does not constitute advice and should not be used as a basis for any financial decisions. Sainsbury's Bank accepts no responsibility for the opinions and views of external contributors and the content of external websites included within this post. Some links may take you to another Sainsbury's Bank page. All information in this post was correct at date of publication.