Building a bird feeder can be quick and easy when you know how. Follow our simple step-by-step guide.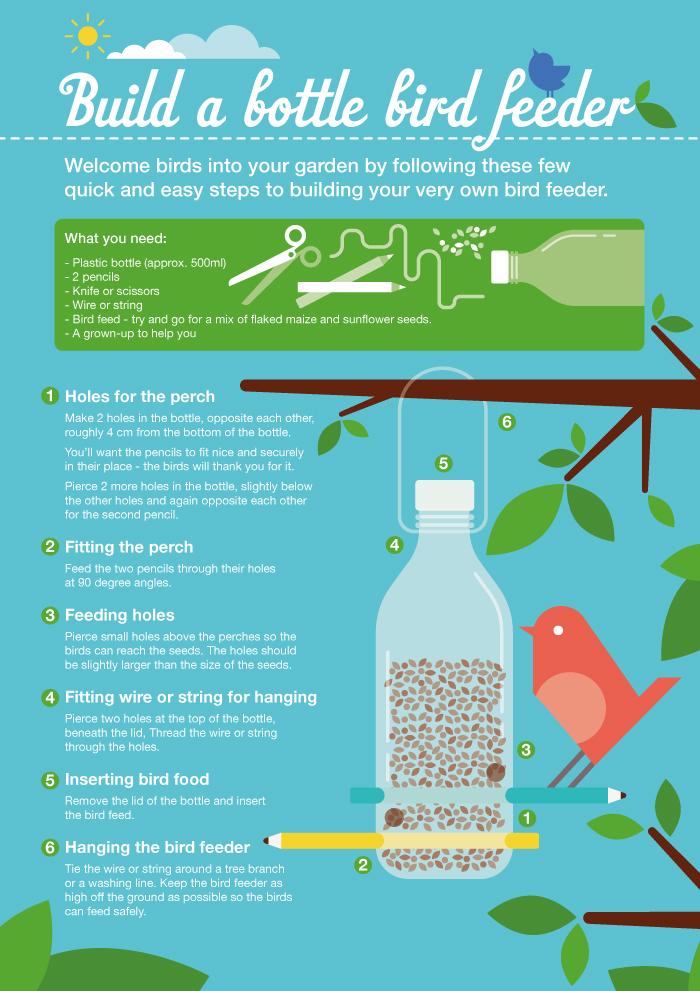 Check out the RSPB bird identifier to find out which birds are visiting your garden.
We've created a series of crafty home and garden activity ideas which you'll find along with our other home related guides.
This Money Matters post aims to be informative and engaging. Though it may include tips and information, it does not constitute advice and should not be used as a basis for any financial decisions. Sainsbury's Bank accepts no responsibility for the opinions and views of external contributors and the content of external websites included within this post. Some links may take you to another Sainsbury's Bank page. All information in this post was correct at date of publication.