If you've ever been left with the option of leaving your dog tied up outside (AS IF) or having to eat your dinner at a garden table in freezing cold, then you'll know the pain of coming across a no-dog pub. Stop that ever happening again with our ultimate guide to pooch friendly gastro-pubs.
What can beat a long spring walk with the pooch followed by a slap-up meal and a pint? The answer you're scrabbling for is 'nothing', dog lovers.
For the hounds: Taking pup-friendly to the next level, this pub hosts birthday 'pawties' to celebrate man's best friend and also organises sponsored dog walks for charity.
For the humans: Well-made pub classics make the mainstay of the menu, the locally made sausages and fresh beer battered cod are the perfect hunger-buster after a long walk.
For the hounds: This modern, central bar is so pooch friendly they even deliver doggy snacks on a plate - how fancy!
For the humans: Famous for their awesome brunches, this bar is reluctant to call their reasonably priced cooked breakfast a hangover cure, but you can if you insist. There's even a great range for our vegetarian friends too.
For the hounds: Dog-friendly pubs can be hard to come by back in the capital, but this local has won London's best dog-friendly pub two years in a row. The homemade chicken liver treats and chance to become 'Dog of the Day' might have something to do with it.
For the humans: The Sunday roasts are legendary but it's the sharing pies that'll have you coming back any day of the week, made for two, you might not feel like going halves.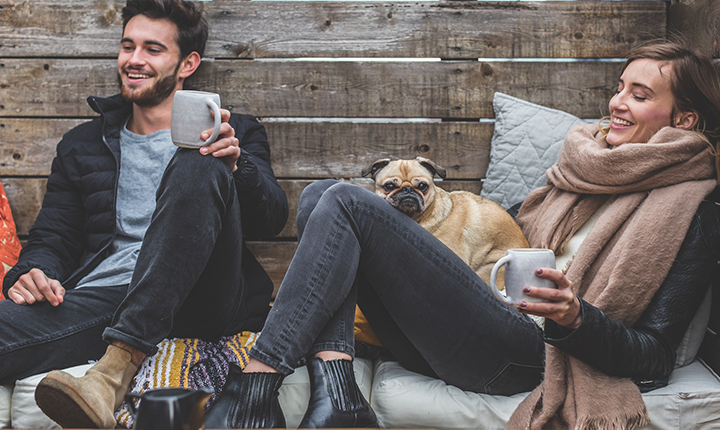 For the hounds: Taking treats to the next level, the thoughtful staff at the Bryntirion Inn even provide gluten free snacks for any allergy prone pets.
For the humans: It's practically a crime to come to Wales and not eat Welsh lamb. Here it's served as a braised shoulder with a delicious Rosemary gravy.
For the hounds: Why should the owners be the only ones to get a satisfying pint? Alcohol-free dog beer, packed full of mineral oils and Vitamin B, is served in beef or chicken flavour and hydrates your pal in a flash.
For the humans: The wood fired pizza oven serves up daily delicious specials, a serious upgrade from your usual Margherita, think deli inspired toppings like cured meats and air dried tomatoes.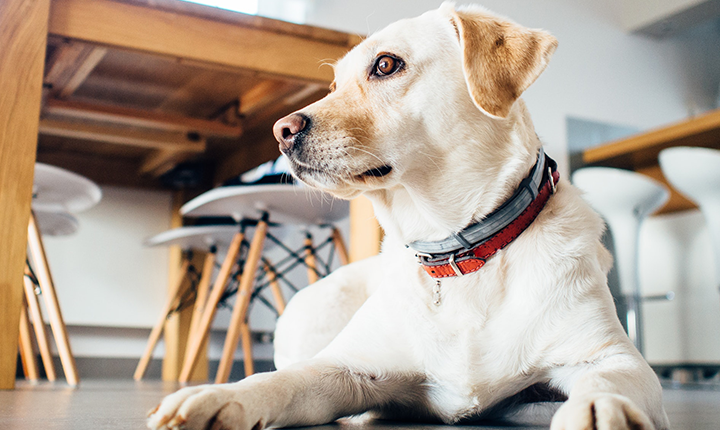 For the hounds: Don't mind playing second fiddle to your Fido? Hotfoot it to the Acorn Inn. Here staff make such a fuss of dogs there's even a dog-friendly guide to the area for all arriving pooches plus blankets, towels and treats.
For the humans: Hearty British fare smartened up with hero ingredients is the signature style on this award-winning menu. With much of it made up of local and sustainable produce it's as fresh and delicious as can be.
For the hounds: There's a special doggie dinner menu (with accompanying booze-free dog beer) and free biscuits on the bar, plus heaps of handy water bowls. If your dog is on his best behaviour he can cuddle up with you in the cosy snug.
For the humans: Famous for their cheese, a board of their artisanal offerings is a must. Wash it down with a glass of from their extensive Port menu.
For the hounds: This cosy traditional Irish pub with a twist is one of Northern Ireland's best dog-friendly establishments. Hosting regular canine social events it also has a 'Doggie Dock' complete with home-made treats and water bowls.
For the humans: The rotisserie chicken menu is adored locally. Marinated in their signature sauce of lemon, buttermilk and paprika and then roasted on a spit, just make sure your pooch doesn't get his paws on it first.
This Money Matters post aims to be informative and engaging. Though it may include tips and information, it does not constitute advice and should not be used as a basis for any financial decisions. Sainsbury's Bank accepts no responsibility for the opinions and views of external contributors and the content of external websites included within this post. Some links may take you to another Sainsbury's Bank page. All information in this post was correct at date of publication.