Find some great walks near you...
With the feasting and festivities out of the way, what could be better than a bracing winter walk with your dog to burn off the excesses? The UK is spoilt for choice with hundreds of mapped and improvised walks to consider. Here's a few of our favourites.

View Winter dog walks in the UK in a larger map
Alice in Wonderland walk, Surrey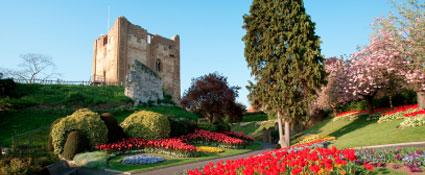 For a magical winter experience why not walk in the footsteps of Alice in Wonderland author, Lewis Carroll? The five mile route starts at Guildford station and continues to the castle gardens, past the statue of Alice through the Looking Glass and on to the writer's former home on Castle Hill.
Sandwood Bay, Sutherland
If you and your companion can brave the chilly Scottish winter weather, this eight-miler runs past Lochs Aisirs, Na Gainimh and a Mhuilinn before opening out on one of Scotland's most impressive beaches.
St Ives to Carbis Bay, Cornwall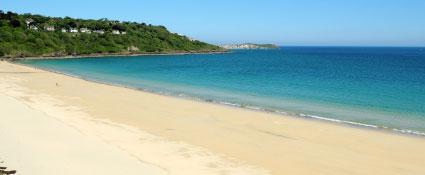 If the sea air puts a spring in your step, this bay hugs one of Britain's most beautiful coastlines. The two-miles between St Ives and the charming Carbis Bay is a must. Save this one for a clear day when the views are spectacular.
Gordale Scar, Yorkshire
You and your canine friend must be into exercise to take on this walk. The hard work is supposed to pay off, though, with some of the most dramatic scenery in England. Crane your neck to see the waterfall of Janet's Foss or the marvel at Gordale Scar itself.
Lynton, Lynmouth and The Valley of Rocks, Devon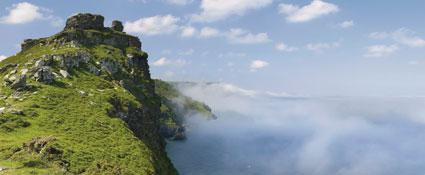 Again, another quick walk to keep you and your dog on your toes, it Zigzags through the valley before reaching the beach. This three-mile walk is claimed to be moderately difficult, yet promises some stunning scenery. From the Valley of the Rocks car park look out for the footpath signposted "Lynton & Lynmouth via Hollerday Hill".
Lindisfarne Castle, Northumberland
If you fancy a jog with your hound this route can be fast and furious. It's a short one mile route which winds its way down the slope below the castle.
Belper, Derbyshire
Follow the River Derwent through the through the Peak District National Park. The highlight of this walk is the stunning views of the Derwent Valley. What's more, you can also walk past the towering mills built by the 18th-century industrialist, Jebediah Strutt
Isle of Wight, Ryde to Cowes
With half of the island designated an Area of Outstanding Natural Beauty, the Isle of Wight is a Mecca for both walkers and dogs. The eight miles from Ryde to Cowes passes Quarr Abbey and Queen Victoria's former summer residence, Osborne House.
Walk the talk…
Make sure you take some snacks and some water to keep you and your dog going over the miles. You can always find more walks near where you live or near where you plan to go on holiday to keep your pet fit and healthy.
This Money Matters post aims to be informative and engaging. Though it may include tips and information, it does not constitute advice and should not be used as a basis for any financial decisions. Sainsbury's Bank accepts no responsibility for the opinions and views of external contributors and the content of external websites included within this post. Some links may take you to another Sainsbury's Bank page. All information in this post was correct at date of publication.