Let's face it, most of us just can't afford the price tag of turning left on the plane. But flying economy doesn't have to mean a bumpy start to your holiday. Here are a few tricks to borrow from behind the first-class curtain...
Invest in the best travel pillow
A good neck pillow can make the difference between a restful flight and a stressful one, so make sure yours is fit for purpose. First think about where you like your head to rest when you sleep (left or right? To the side or backwards?) and then think about your preferred softness, size and portability. This clever 2-in-1travel pillow converts from a horseshoe shaped neck pillow to a rectangular travel cushion, so it can adapt depending on which seat you've got. Or try the super comfy memory foam neck pillow from Argos, which adapts to your own preferred shape.
Make sure you're sitting comfortably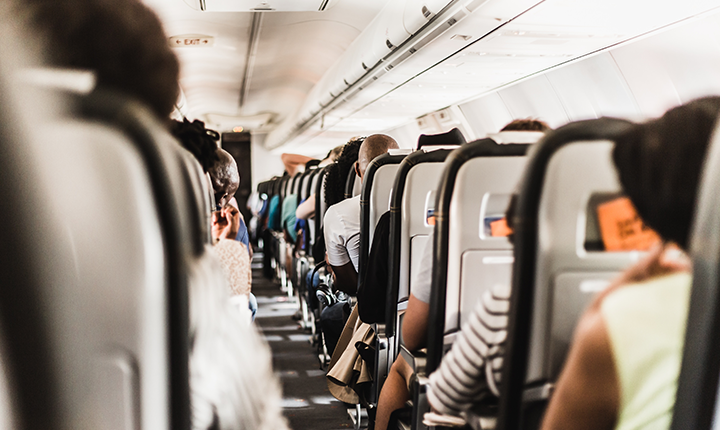 Not all economy rows are created equal, so give yourself the best seat in the house by using a site like Seat Expert before you book. They highlight the most and least comfortable seats on each aircraft for more than 100 airlines, with insider tips on extras like footrests, video screens and plug sockets to keep you in the know.
Book clever
Travelling in a pair? Always book one aisle seat and one window seat. It means you're more likely to get the row to yourself, as subsequent passengers will tend not to choose the seat in the middle. And if they do, just smile sweetly and ask if they don't mind swapping round. What have you got to lose?
Stay hydrated (inside and out)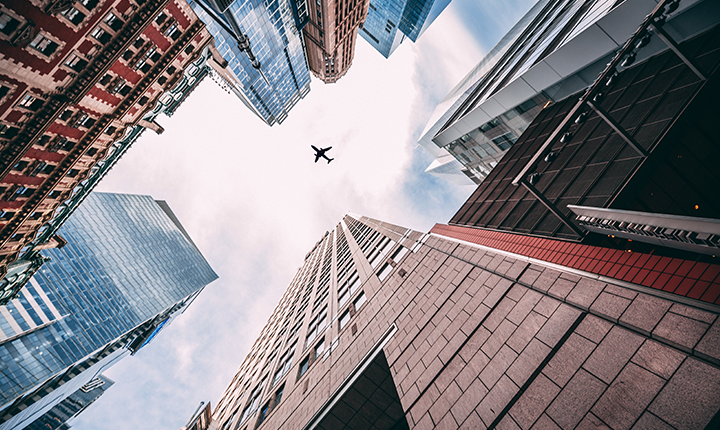 You've probably noticed you get a little thirsty at 30,000ft. But did you know that everything from your eyes to your sinuses and stomach can suffer in dry cabin conditions? Humidity on a plane can be drier than the Sahara Desert (no, really), so don't be tempted to toss your water bottle away at airport security. Keep an empty bottle with you and give yourself a little first-class care by asking the flight attendants to refill it – especially if you're enjoying the booze miniatures. Staying properly hydrated will help stave off headaches, fatigue and irritability, and, because moist air passages are more effective at catching germs, it could even prevent you from catching a lurgy en route to your holiday.
Your skin dries out at altitude too, so use the opportunity to slather yourself in rich moisturiser. We're not saying you should go completely 'private jet' and pop on a face mask... but we're not saying you shouldn't, either.
Choose a special meal
This secret hack isn't so secret anymore, but it's still worth a go. Ordering a special meal, such as vegetarian or gluten-free, usually means you'll get served before everyone else. So you're free to snooze while the rest of the passengers await their… well, whatever the grey meat is supposed to be.
Treat yourself to a lounge pass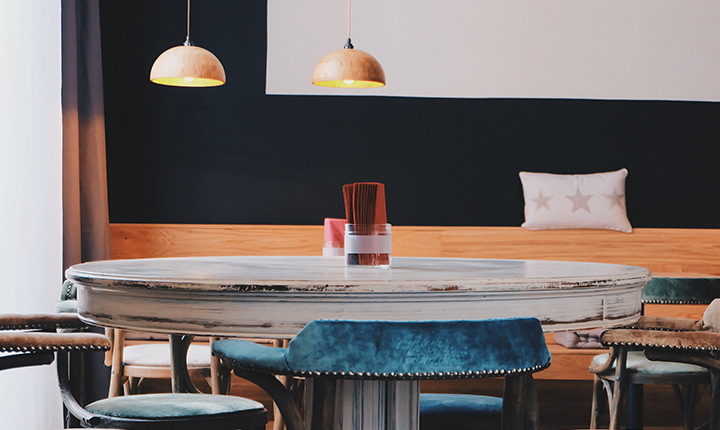 Even if you can't afford it in the air, you could still enjoy a little luxury on the ground. Separate lounge passes are available to buy for many airports from as little as £13.50, giving you a serene place to rest and recharge at either end of your economy journey. Passes include perks like food and drink, hot showers, WiFi access and waiter service. Just don't get too used to the VIP treatment...
Pack an essentials bag
Sharing a seat with your rucksack isn't going to make for a calming trip, so give yourself maximum legroom and avoid the up-and-down overhead locker pogo by packing a small, soft toiletries bag with the things you'll need on the flight – headphones, a sleep mask, hand cream, lip balm, decongestants, tissues – so you can whip it out of your hand luggage and stow everything else away. You can always pretend your butler packed it for you.
Download a background noise app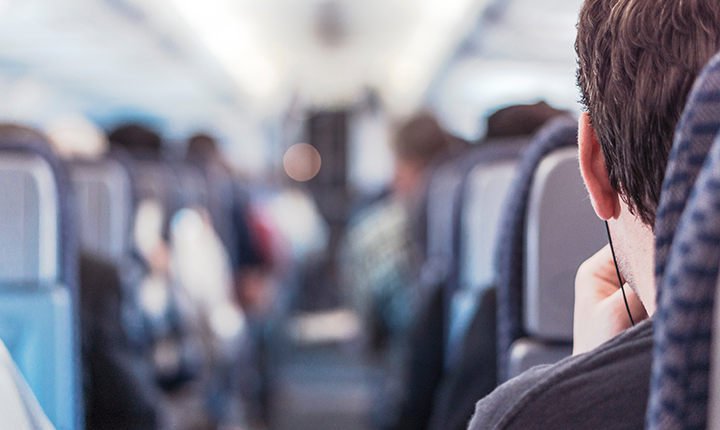 Because if you're not sat next to a crying baby, it'll be an arguing couple. Or an amorous couple. Or a stranger who really wants to chat... You can't run away mid-air, so your best chance of escaping your fellow passengers is with a pair of noise cancelling headphones and a noise app – Noisli is one of the best. Plug in and drop off to the soothing sounds of a forest, a seashore or a crackling pub fire. Sadly, there isn't a 'business class' setting.
This Money Matters post aims to be informative and engaging. Though it may include tips and information, it does not constitute advice and should not be used as a basis for any financial decisions. Sainsbury's Bank accepts no responsibility for the opinions and views of external contributors and the content of external websites included within this post. Some links may take you to another Sainsbury's Bank page. All information in this post was correct at date of publication.