Get for your thrills for free
White water rafting. Bungee jumping. Even skydiving. These sorts of adrenaline-pumping stunts are often on people's bucket-lists. Especially if you're an adventure seeker. But aside from requiring nerves of steel, they also need pockets of gold too. Instead of forking out for a one-off event, we've thought of a few places to fill you with a natural thrill. Plus, they're all free to visit as often as you'd like.
Fife Coastal Path, Fife
The entire path runs for over 183km but there's at least one part of it you definitely won't want to miss. The Elie Chain Walk follows eight chains along the edge of Scotland's East Coast. With stunning cliff-side views, unspoilt beaches and a rewarding amount of scrambling, you'll get incredible scenery and a physical thrill all at once.
Make sure you wear sturdy shoes and check the tide schedule before you set off. And leave yourself a few hours to get along - and enough space on your phone for all the photos.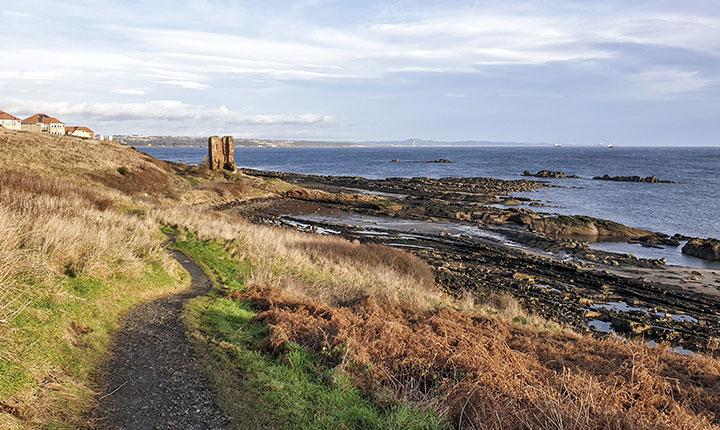 Slains Castle, Aberdeenshire
Maybe it's a feeling left over from when we were kids, but castles always seem like they have a story or two to tell. Slains Castle on the Aberdeenshire Coast goes one further. It actually inspired Bram Stoker's Dracula – and it's easy to see why.
Both a thriller of an atmosphere and with unmatched cliff-top views, it's not one to miss. And given it's free to explore, why would you? Plus, you're just a stone's throw from Cruden Bay village where you can spend an hour or two on the beach reading Dracula, or sinking your teeth into an ice cream.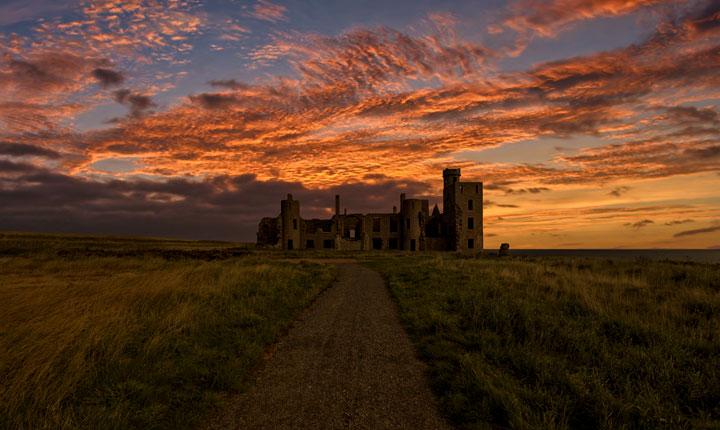 Janet's Foss, Yorkshire
Not far from Malham in Yorkshire, this fairy tale waterfall isn't one to miss. Legend has it it was once home to Janet Queen of the Fairies. While she may be hard to spot, Janet's Foss now promises a royally good walk finishing with the full force of the stunning waterfall.
On a sunny day, the water turns a magical turquoise. But while we all know the UK's weather can be a bit of a hit or a miss, for once that's a good thing. Heading here after a few days of rain means the thrill of the fall is even greater.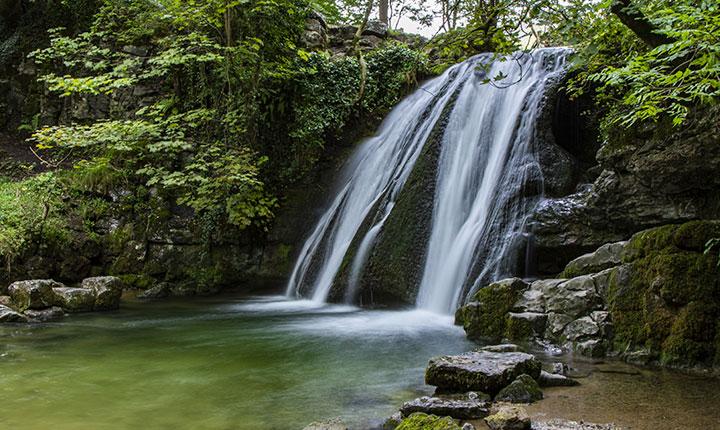 The Blue Lagoon, Abereiddy
A stone's throw from Abereiddy Beach, follow the picturesque Pembrokeshire Coast Path and you'll soon find yourself at The Blue Lagoon. Created by local fisherman, this alcove was once used as a safe harbour for boats. These days, it's become a famous must-visit for cliff divers and adventure seekers alike.
For those of us who prefer having both feet on the ground, it remains a largely tranquil beauty spot. With its namesake blue waters and impressive geological formations, it's a thrilling walk with views across the surrounding coastline. Or you might even catch someone braver diving in.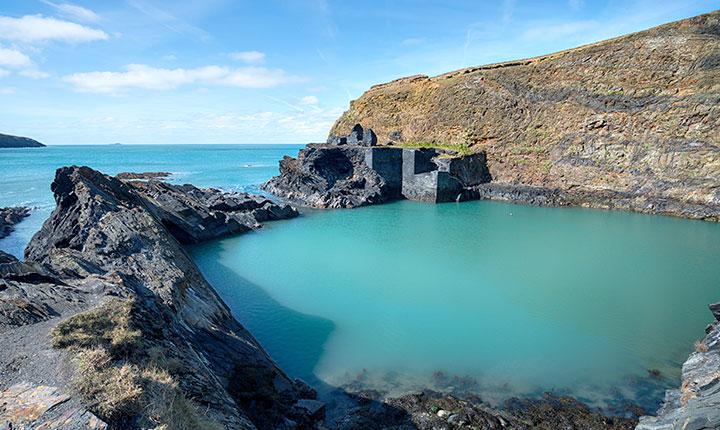 Nine Standards Rigg, Cumbria
At the top of many hills, you'll find cairns: towers of rocks which mark out the summit. And while reaching any cairn is a pat-on-the-back achievement, reaching the top of Nine Standards Rigg is extra exciting. Nicknamed the 'Stone Men', nine imposing cairns await you at the top. And nobody is quite sure when they came from. Many suspect they go right back to Roman times.
Bring a picnic – or some hot chocolate if it's raining – and take in the views of Kirby Stephen village with the company of these behemoth legends.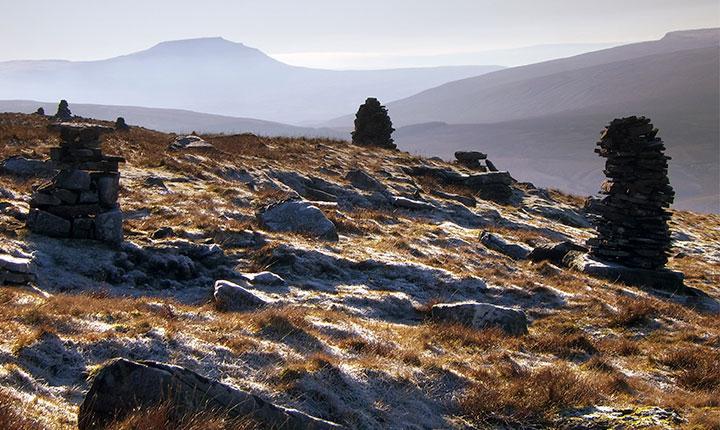 Dorset Coast Path, Dorset
In 2001, this coastal path was given World Heritage Status. The white chalk cliff faces are unique, and date back to the Jurassic time. And rumour has it, it's worth keeping your eyes peeled as the coastline is full of fossils. We're not promising you'll come home with your own dinosaur, but you never know…
There's a mix of clifftops and beaches to admire, and the path links together a few, quirky coastal towns. And if you're lucky enough to catch a sunset, it's one more golden thrill you won't need to fork out any real gold for.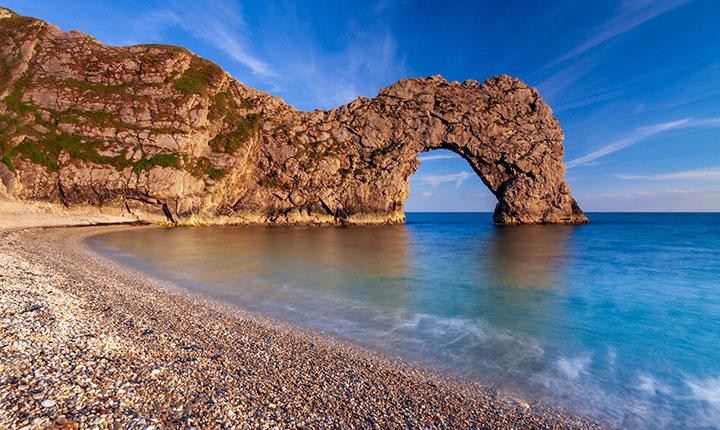 Pontcysyllte Aqueduct, Llangollen
Not one for the faint hearted, this is the tallest 'navigable' aqueduct in the world. With 11 miles of greenspace, the path takes you from Llangollen to Shropshire. With the aqueduct stitching the two countries together in thrilling feat of engineering.
You can pay to take a leisurely canal boat across. Or it takes about 45 minutes to walk, which is free and with unmissable views. Just don't look down!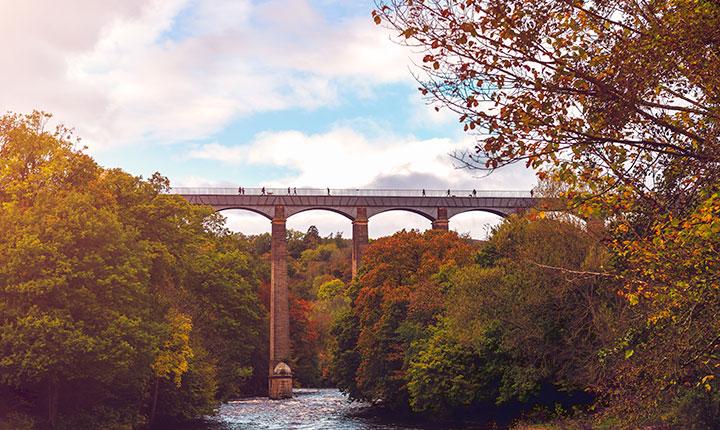 Friar's Crag
Just a short walk from the town centre of Keswick, you'll suddenly be transported deep into the countryside. While almost every view of Derwentwater is Instagrammable, this viewpoint has been a firm favourite for over 100 years.
On a clear day, you can see all the way across the water to Borrowdale. And the paths are well marked, making them suitable for wheelchairs and buggies. In high season, you can even buy bird seed to ensure you're a welcome guest with the local wildlife.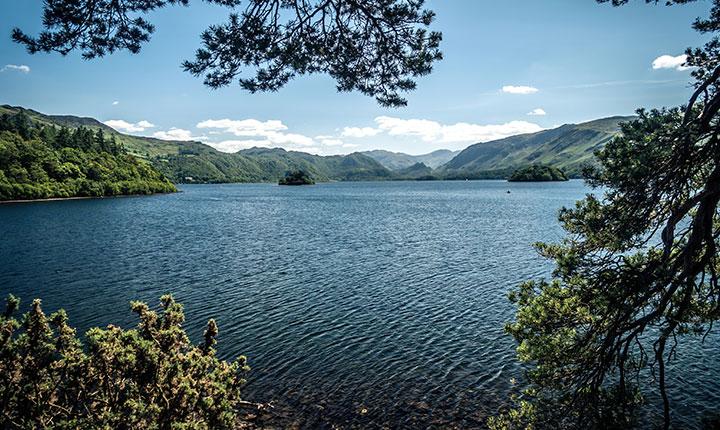 So whether you're looking down over Llangollen or out over the coast of Aberdeenshire, this year, don't spend your money on thrills. Get them for free and stock up on memories instead.
This Money Matters post aims to be informative and engaging. Though it may include tips and information, it does not constitute advice and should not be used as a basis for any financial decisions. Sainsbury's Bank accepts no responsibility for the opinions and views of external contributors and the content of external websites included within this post. Some links may take you to another Sainsbury's Bank page. All information in this post was correct at date of publication.