What's cheaper than furniture, prettier than new curtains, longer-lasting than bunches of flowers and easier to do than paint? The houseplant, of course! Instagram's love affair with all things leafy is showing no signs of slowing, and it is the perfect time to breathe a little new life into your space with some indoor greenery.
From flamboyant foliage to sleek succulents, here are eight beautiful houseplants that even a gardening rookie should struggle to kill. Although we can't promise anything.
For a bold statement: Ficus elastica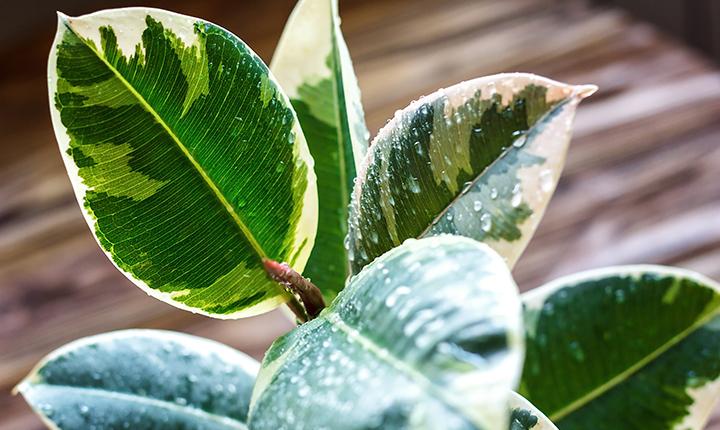 A good old rubber plant to you and me, this hardy species has big, glossy leaves that change from dark red to deep green in low light – two home accessories for the price of one! Or for bonus appeal, keep an eye out for the variegated variety. Its distinctive cream and green-splashed leaves are like a work of abstract art.
The ficus elastica is also a flexible friend; just keep the soil moist (water twice a week) and position it away from direct sunlight.
For style and substance: Aloe vera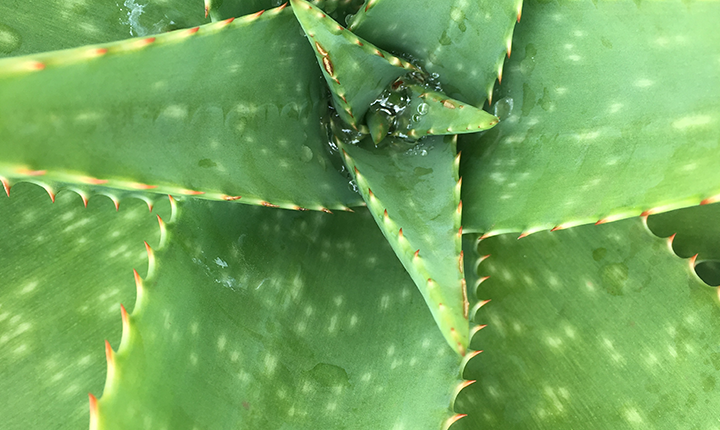 Officially the new cactus this friendly succulent is eager to please. Not only does it look fabulous on a shelf, but inside its spiky leaves aloe vera produces a healing gel that can soothe sunburn and skin irritation. The plant thrives on bright sunlight but will survive in low light conditions too, and it only requires minimal watering. But do say 'aloe back – it's only polite.
For beautifying the bathroom: Boston fern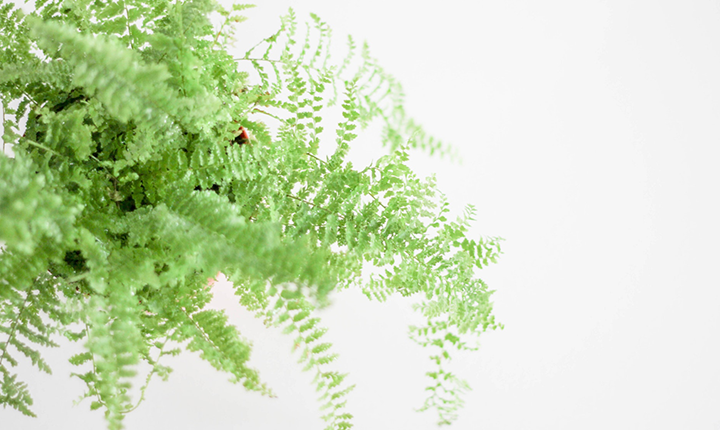 Ferns have been around for roughly 360 million years, so we know they have staying power. Faring best in a cool space with high humidity and not too much direct light, they're perfect bathroom plants – the lush foliage of a Boston fern looks beautiful in an indoor plant hanger, or cascading over the side of your shower shelf. Just keep it well-watered and give it a spritz with a plant mister if the fronds start to look yellow.
For the wow factor: Fittonia nerve plant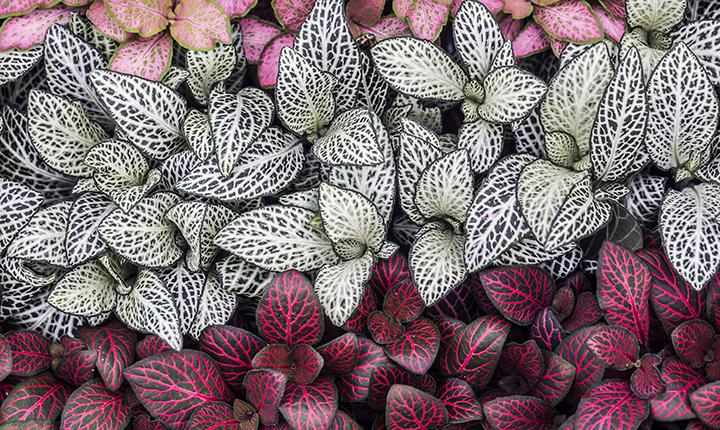 If you're looking for a houseplant to make a style statement, the flowering fittonia really fits the bill. Its delicate, veined leaves are most often found in green and white, but some varieties have red or fuschia pink veins – and the more light it gets, the more vibrant those patterns will become. Perfect for a pop of colour against a bright white wall. Like all tropical plants, it loves warm, humid conditions, so keep a mister handy.
For cramped city living: a snake plant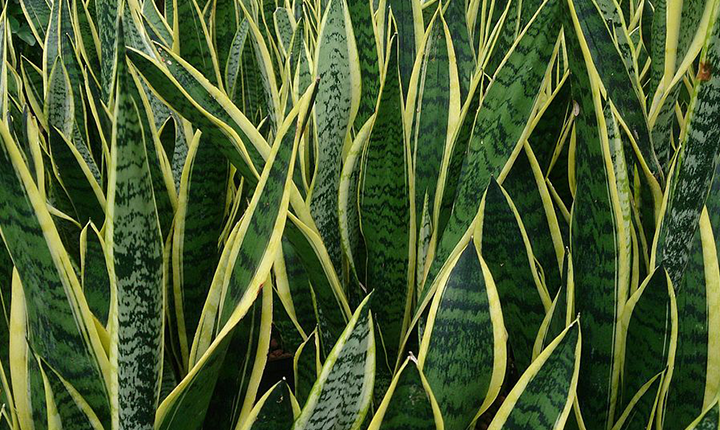 Named after its hypnotic markings and long, elegant leaves, the snake plant grows upright and doesn't droop or spread, making it perfect for small spaces. It's also a famed air purifier and unlike some plants it gives off oxygen at night, earning it a reputation as the ideal bedroom plant. A little piece of the jungle for your space in the urban jungle.
For an artistic statement: Calathea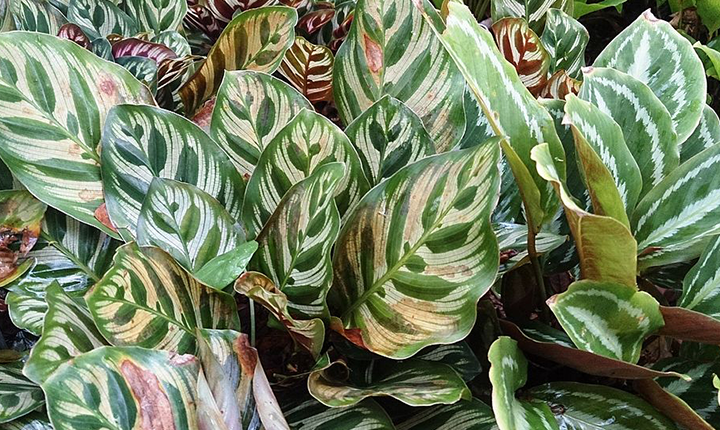 Don't want a houseplant that looks like everybody else's? Get yourself a calathea, the avant garde performance artists of the botanical world. There are lots of different varieties – the rose-painted, the peacock and the rattlesnake are all particularly gorgeous, with leaf patterns so stunning they almost look painted on. The leaves also open, close and move around as the light and temperature changes through the day, which makes them a fun addition to the corner of your living room.
Tend to their artistic temperament by watering little and often, and keep them in bright (but not direct) sunshine.
To live long and prosper: Jade plant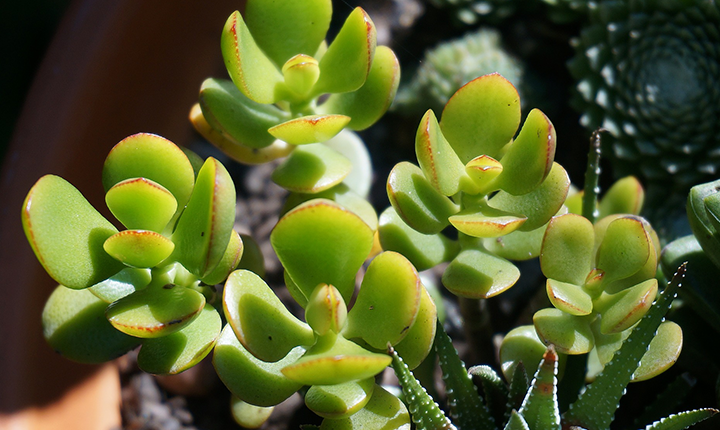 These compact, bright green house plants are traditionally symbols of good luck and good fortune – which might be because they're cheap to buy, and virtually indestructible. Perfect for sprucing up a coffee table or adding a splash of verdant colour to your kitchen, all they ask is plenty of sunlight and a drink of water when their soil becomes dry.
So there you go! Take a leaf out of our book and embrace the houseplant as your accessory of choice this season. A home full of the joys of spring, for the price of a few plants and pots.
This Money Matters post aims to be informative and engaging. Though it may include tips and information, it does not constitute advice and should not be used as a basis for any financial decisions. Sainsbury's Bank accepts no responsibility for the opinions and views of external contributors and the content of external websites included within this post. Some links may take you to another Sainsbury's Bank page. All information in this post was correct at date of publication.