'Tis the season to spoil your loved ones, and why should that only mean humans? Whether they've been naughty or nice, your four-legged pals deserve to find a surprise under the Christmas tree too. It might even save them tearing apart someone else's parcel...
But instead of shelling out on pricey gifts for your pets, why not try turning it into a festive craft project? We've made a list (and checked it twice) of DIY presents that the fluffiest members of the family will love. Better still, they can't ask for the receipt.
A pretty scratching post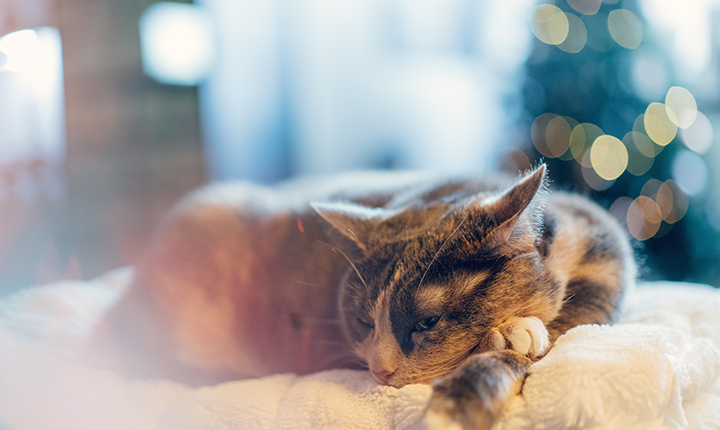 Cat toys that double up as stylish homewares? They do exist! Especially if you make them yourself. This classy colourblock scratching post will be a new best friend for your kitty, and a new accessory for your living room.
Cheese and biscuits
Your doggo might not appreciate a wheel of perfectly ripe brie, but rustle up these homemade Cheddar, apple and bacon dog biscuits and they can have their own festive cheeseboard! Minus the traditional indigestion.
An upcycled tug toy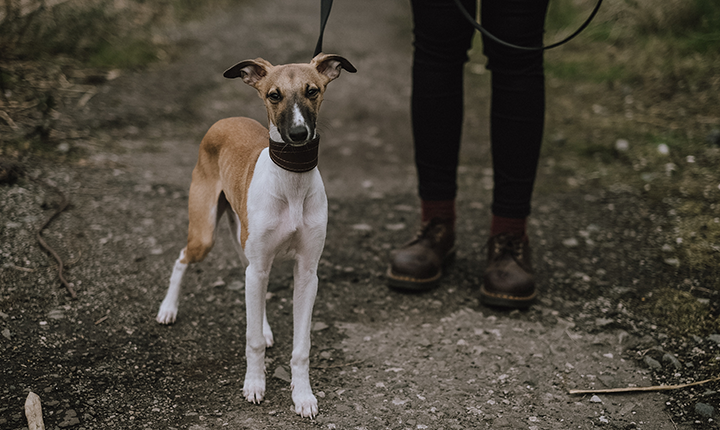 The perfect way to use those tennis balls you asked for last Christmas (you optimist), this DIY tug toy will keep a pup occupied on all those winter walkies. To be extra cute, use brown fabric and decorate it like a Christmas pudding.
A vintage-chic cat bed
For the cat who likes feline' pampered (so, all of them then) this vintage suitcase-turned-cat-bed will make a seriously posh Christmas gift – purrfect for festive naps. It's tiring being adored.
Catnip plushie friends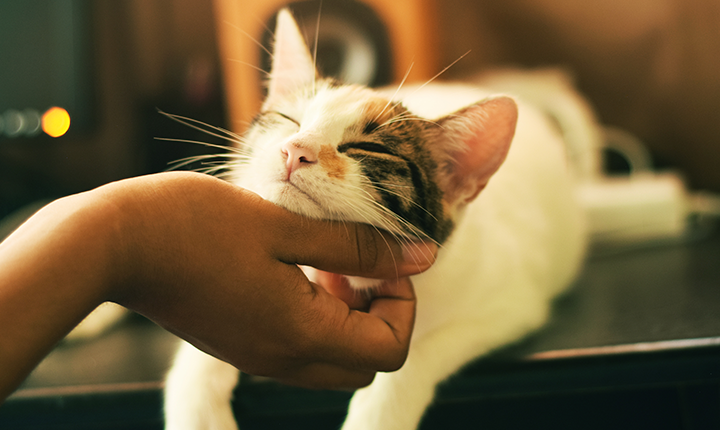 These little felt critters filled with catnip are the perfect sewing project for a winter's night in front of the TV. And yes, you're allowed to make an extra one for yourself.
A hand-braided toy
Not just a fabulous Christmas gift for your pooch, this plaited jersey toy is also a great way to make use of any scraps of fabric or old clothes you have hanging around. And once they've chewed it ragged, you know it's time for another wardrobe clear-out.
A doggy beauty set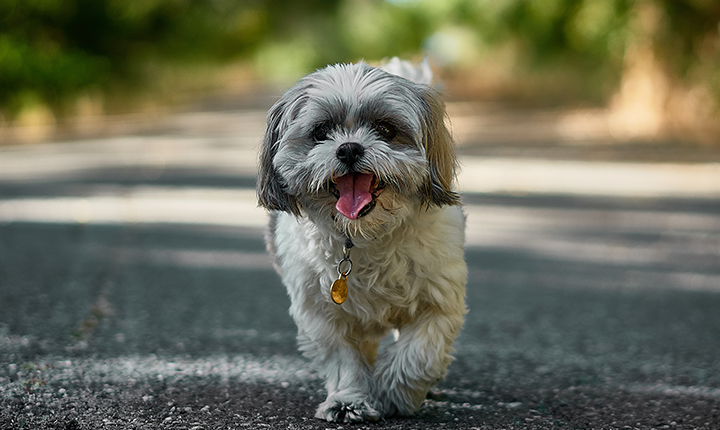 Everyone loves a set of posh toiletries for Christmas, don't they? Ensure your pooch is party-ready with this all-natural, gently fragranced DIY shampoo, conditioner and detangling spray Because they're worth it.
To keep pampered pets safe as well as spoilt this Christmas, make sure that they're supervised at all times whilst enjoying all their crafty treats.
This Money Matters post aims to be informative and engaging. Though it may include tips and information, it does not constitute advice and should not be used as a basis for any financial decisions. Sainsbury's Bank accepts no responsibility for the opinions and views of external contributors and the content of external websites included within this post. Some links may take you to another Sainsbury's Bank page. All information in this post was correct at date of publication.