While we just wrap up warm or crank the heating up when it's nippy outside, our poor pets don't have nearly so much control over their temperature – they're almost entirely reliable on us to keep them toasty. And that's not the only challenge that winter can throw their way. With the colder months looming, here's how to protect them from everything it might throw at them.
Stay active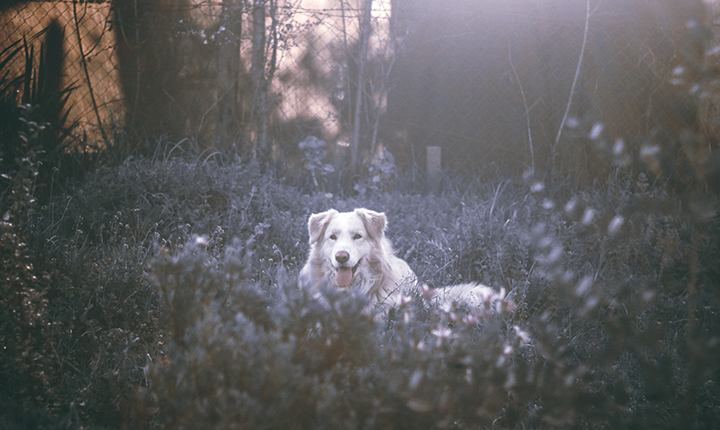 It can be hard to drag yourself out when the weather's rubbish, but your dog needs to exercise whatever the weather, especially if they're spending more time indoors than usual. On those short, dark days, consider reflective clothing for your pooch (and you) and when it's seriously chilly, watch out for them getting cold feet. You can actually buy booties to protect them, as well as trimming the hair around their feet to prevent painful ice balls from forming around their toe pads. Watch out for them treading in salt and grit too, as these can irritate their tootsies (and irritate you when they make a right mess of your carpet).
Treat them to a winter wardrobe
Remember that short-haired breeds, from tiny Chihuahuas to big old Dobermans, feel the chill more than most, so provide extra bedding for them and invest in a coat or jumper for any trips outside. They may even want to keep it on inside if you live in a draughty house (or they just know they look particularly stylish…).
Keep an eye on their diet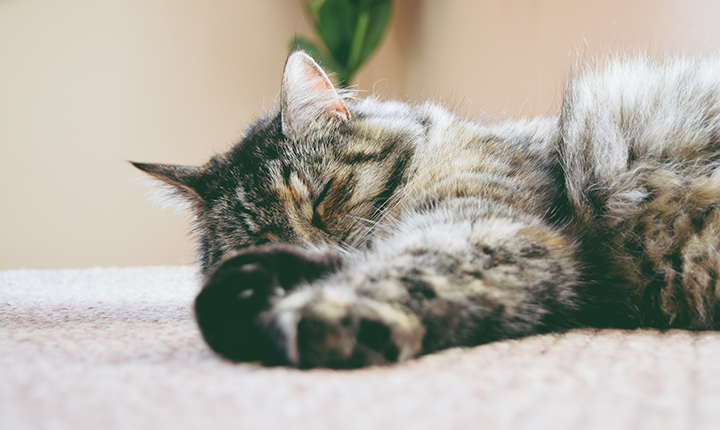 If your pet is less active during the winter months (cats in particular are even lazier than usual), adjust their food intake accordingly. And make sure they don't snaffle any festive treats that might be lying around – chocolate, mince pies and turkey carcasses, for instance, are all potentially lethal for pets. Likewise, tinsel, wrapping paper and seasonal plants like holly and poinsettia aren't particularly tasty either. But your dog might not realise that.
Keep your cat cosy
Whoever first said, "cool for cats" clearly didn't know many – cats hate the cold so will stay inside as much as possible during the chillier months. However, if they're roving around outdoors, they might well be tempted to crawl into a warm car engine or somewhere else toasty where they can easily get trapped. It's better to make sure your cat always has access to the inside of your house but, if this isn't possible, consider making a cosy outdoor sleeping area for them in a sheltered part of your garden or your own shed.
Look after the little ones too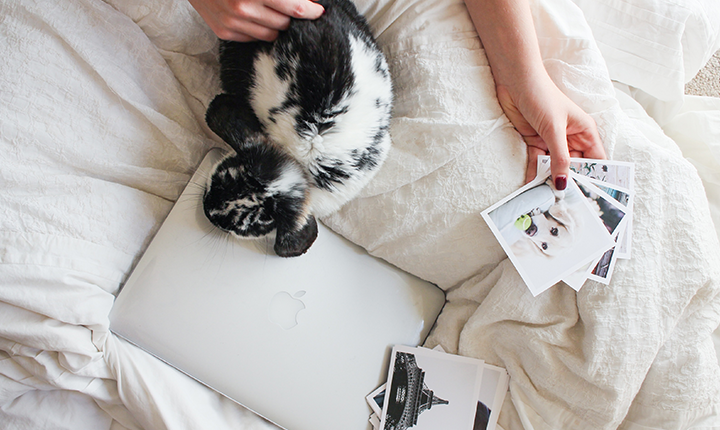 Small outdoor pets, from birds to rabbits, feel the chill too, so consider moving them to a more sheltered area for winter and provide extra bedding for your fluffiest friends. Or as a special treat you could always let them snuggle up with you on the sofa.
This Money Matters post aims to be informative and engaging. Though it may include tips and information, it does not constitute advice and should not be used as a basis for any financial decisions. Sainsbury's Bank accepts no responsibility for the opinions and views of external contributors and the content of external websites included within this post. Some links may take you to another Sainsbury's Bank page. All information in this post was correct at date of publication.