Tech-guru and cat fanatic Linsey Fryatt takes a cat's (and dog's) eye view of the latest gadgets no self-respecting owner should be without.
We're a nation of pet lovers, but how can we make sure our beloved cats and dogs are safe and happy when we can't be with them 24/7? The answer: we go all super-spy on our furry friends and kit them out with trackers, cameras and more.
Track and trace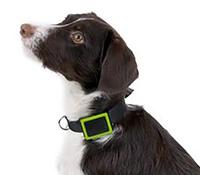 While the owner's away, pets can stray, so this lightweight (43g) GPS tracker will keep tabs on them. Small enough to clip to a collar and precise to the nearest five metres, you'll save time, costs and stress should your pet go missing. You can also be alerted if it strays out of predetermined 'safe zones'.
Weenect, from £89.99 (plus top-ups for the built-in SIM card).
I can see you!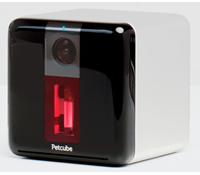 Want to know what your cats and dogs get up to when you're out? Then get Petcube, the secret weapon of tech-smart pet owners. It's a camera, microphone and speaker in a stylish aluminium cube that connects to a mobile app via your home's Wi-Fi. This means that while you're at work or on-the-go, you can see, chat to and remotely play with your pets via a laser pointer. Genius.
Petcube, $199 (ships to the UK)
FitBit for Fido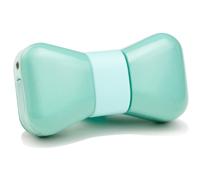 This wearable fitness tracker for dogs will tell you if your pooch is overweight. It provides analytics on their size, breed and age along with targets to ensure they get the proper amount of exercise to keep them in tip-top health. Did we mention that it's shaped like a tiny bow tie and available in colours such as BoneTie Black, Candy Canine Pink, Bad to the Bone Orange and Hounds Grey?
Wonderwoof, $95 (ships to the UK)
Early warning system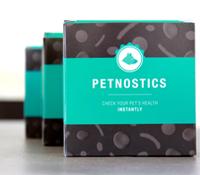 Collecting pet wee might sound like an odd pastime, but this DIY screener and smartphone app could save you a small fortune in vet's fees. The kit consists of reactive strips that change colour when in contact with urine – these are scanned by the app, giving owners an indication of potential illnesses.
Petnostics, from $9.99 (ships to the UK)
As always, if you have any concerns about your pet's health, contact your vet.
This Money Matters post aims to be informative and engaging. Though it may include tips and information, it does not constitute advice and should not be used as a basis for any financial decisions. Sainsbury's Bank accepts no responsibility for the opinions and views of external contributors and the content of external websites included within this post. Some links may take you to another Sainsbury's Bank page. All information in this post was correct at date of publication.