Home Renovation Calculator
Where could you add the most value to your home?
Enter your house value, then rollover the house and click on the house hotspots to see how much each renovation might increase the value of your home and the profit you could make.
Read more below…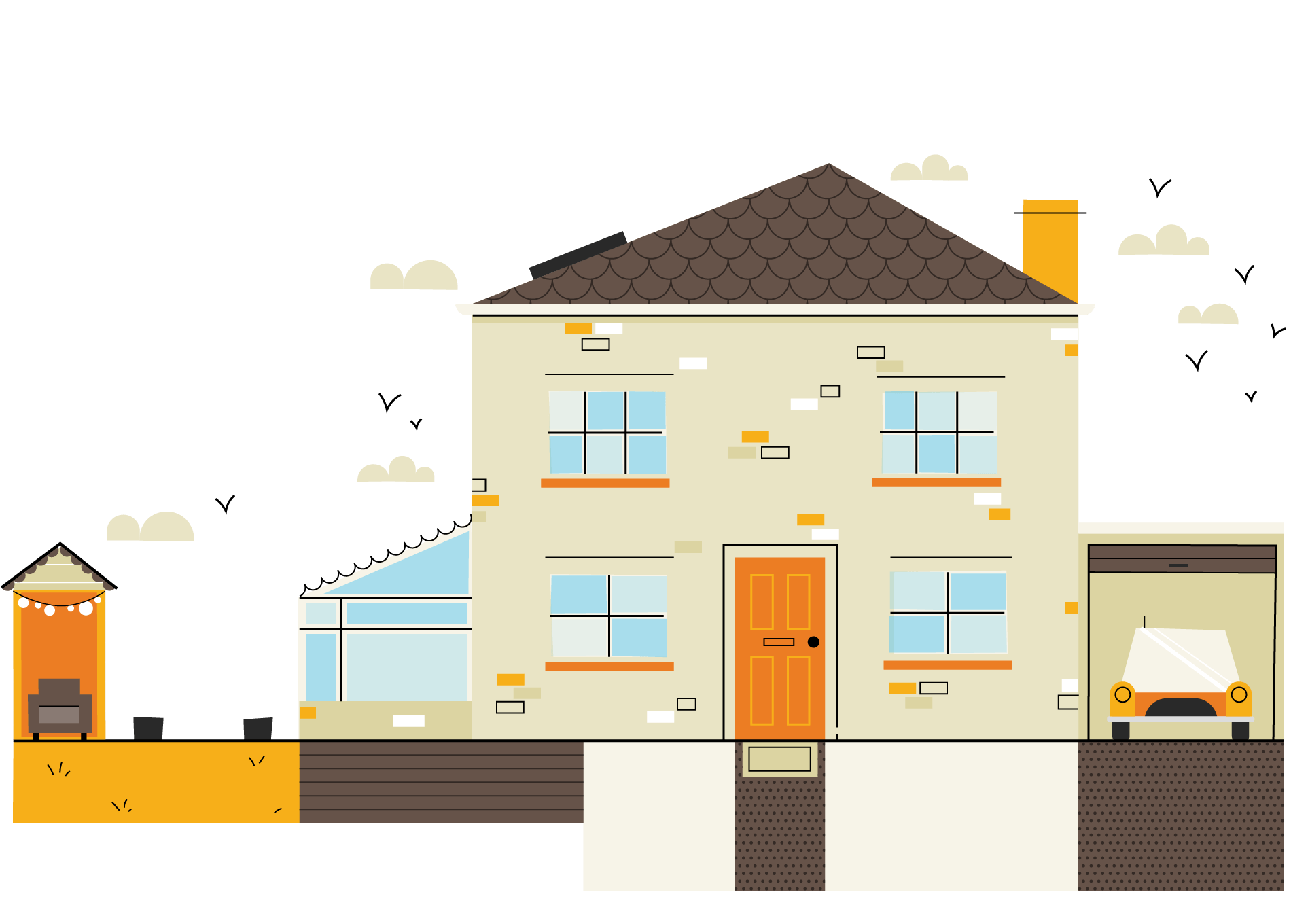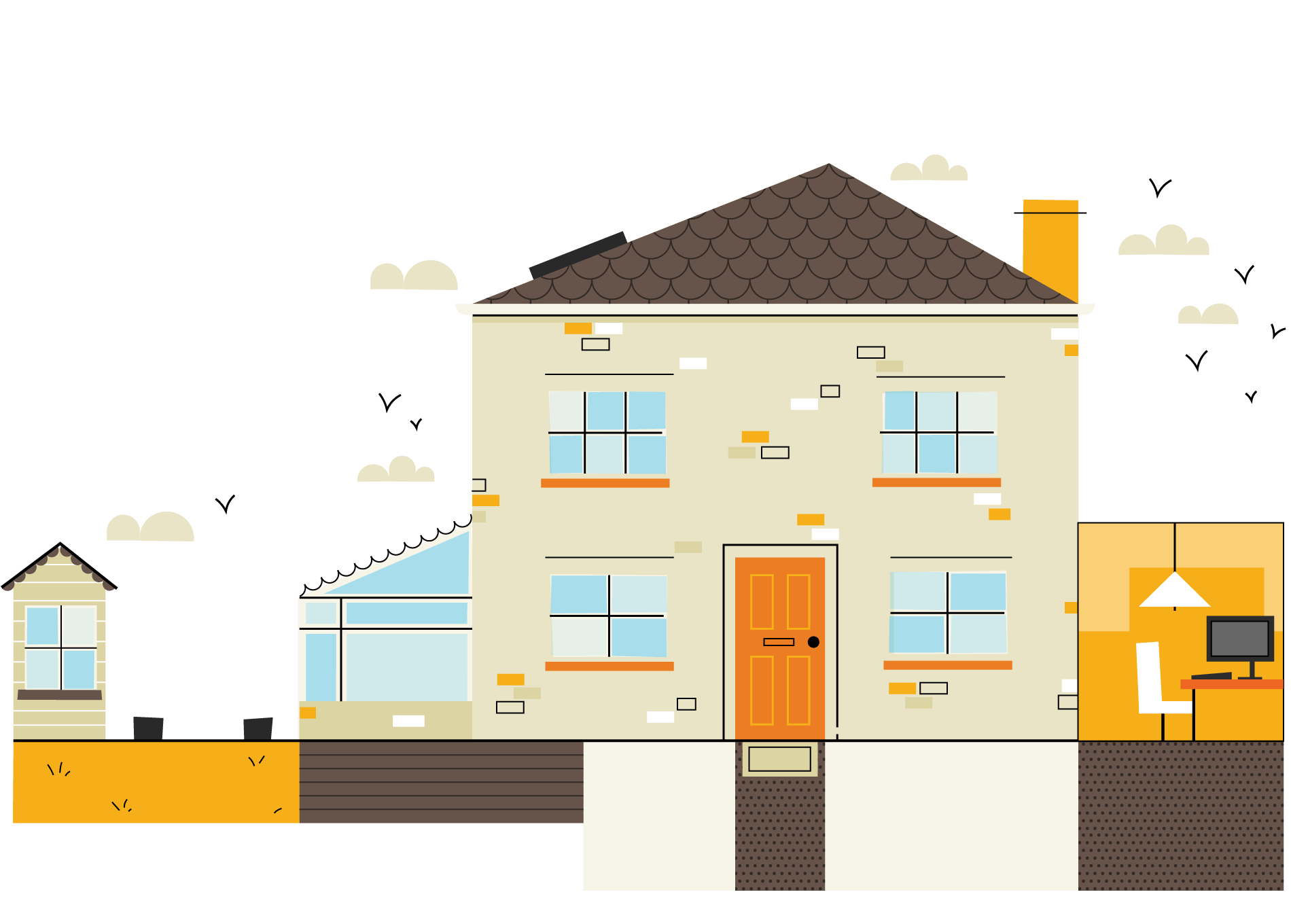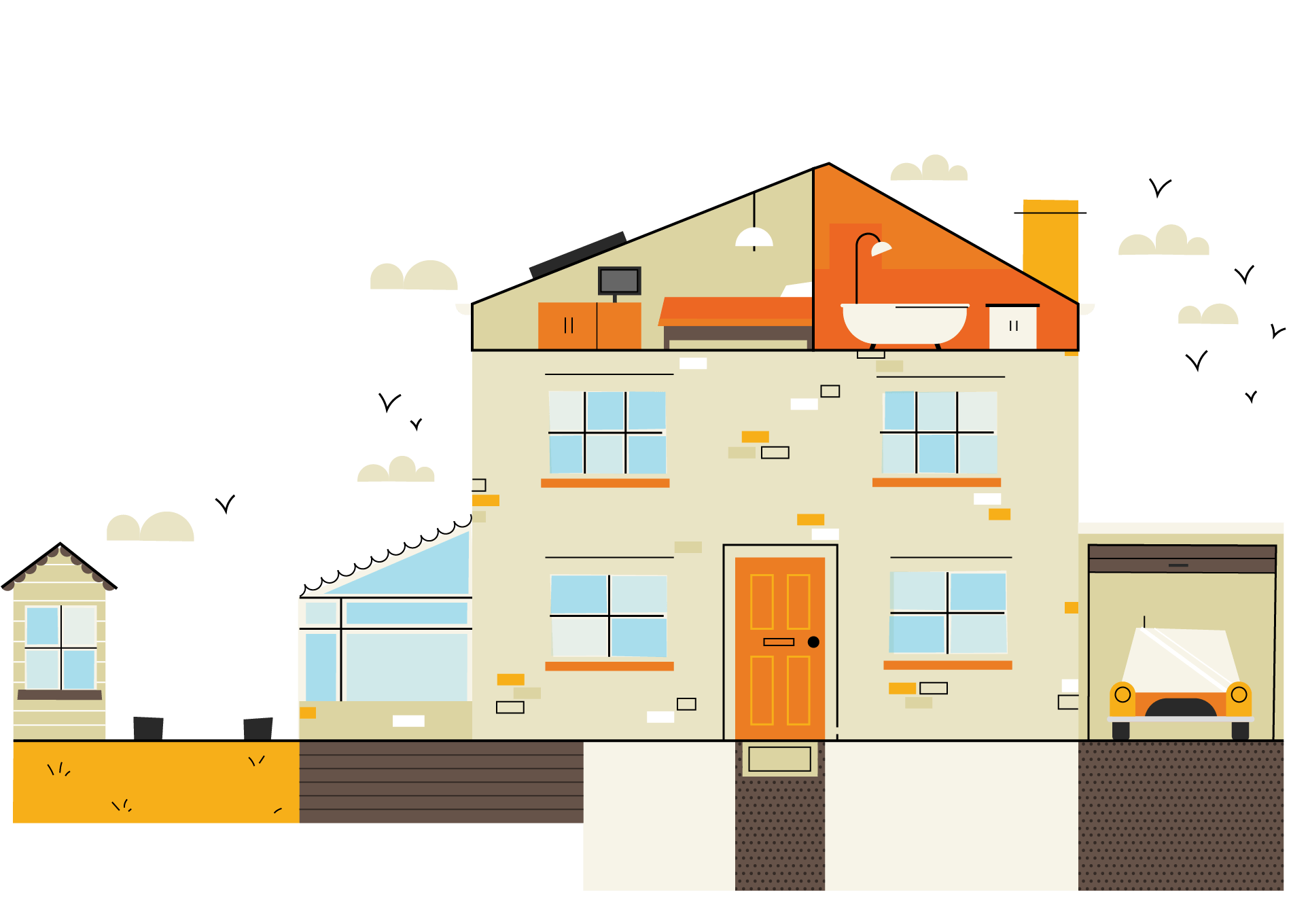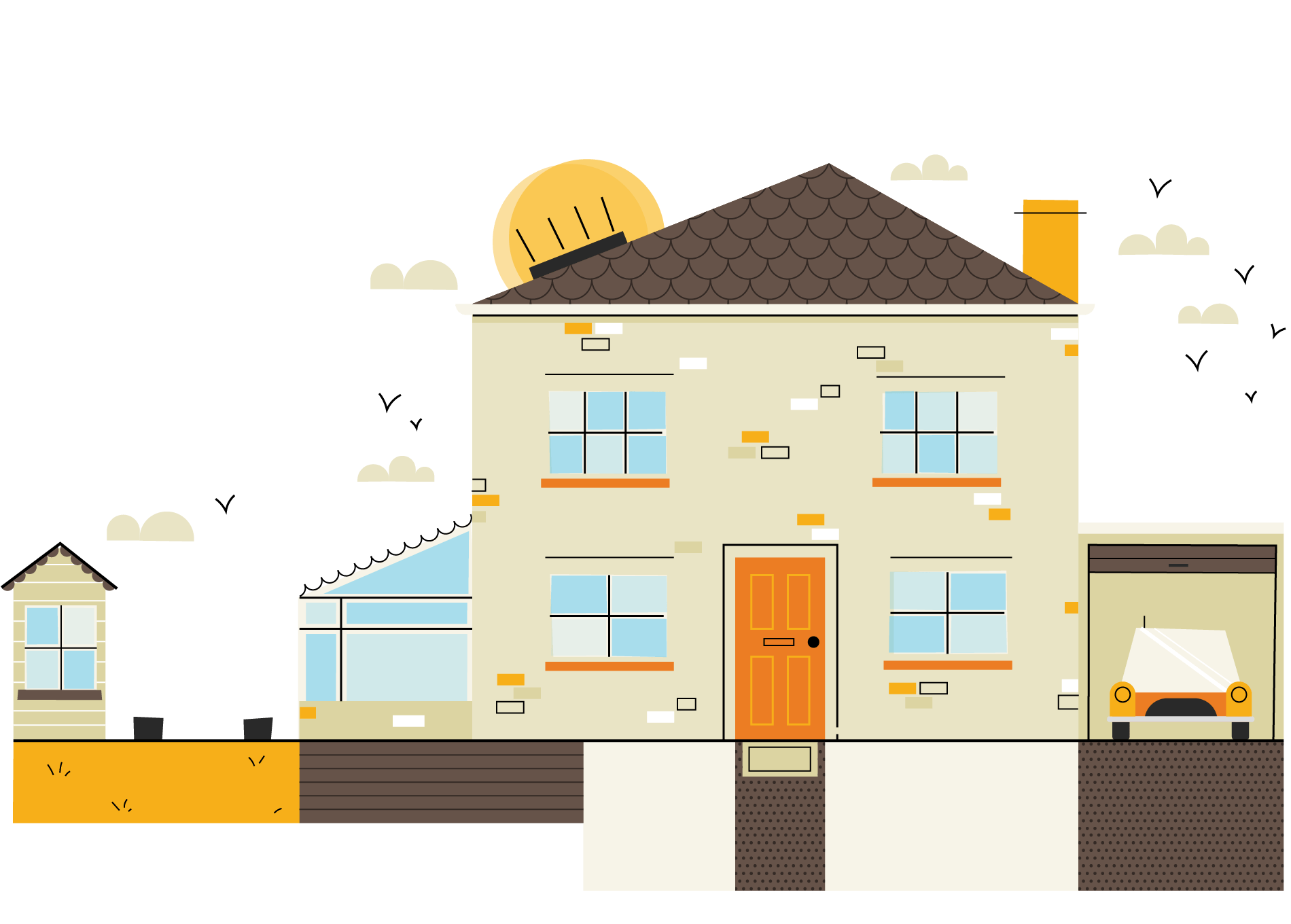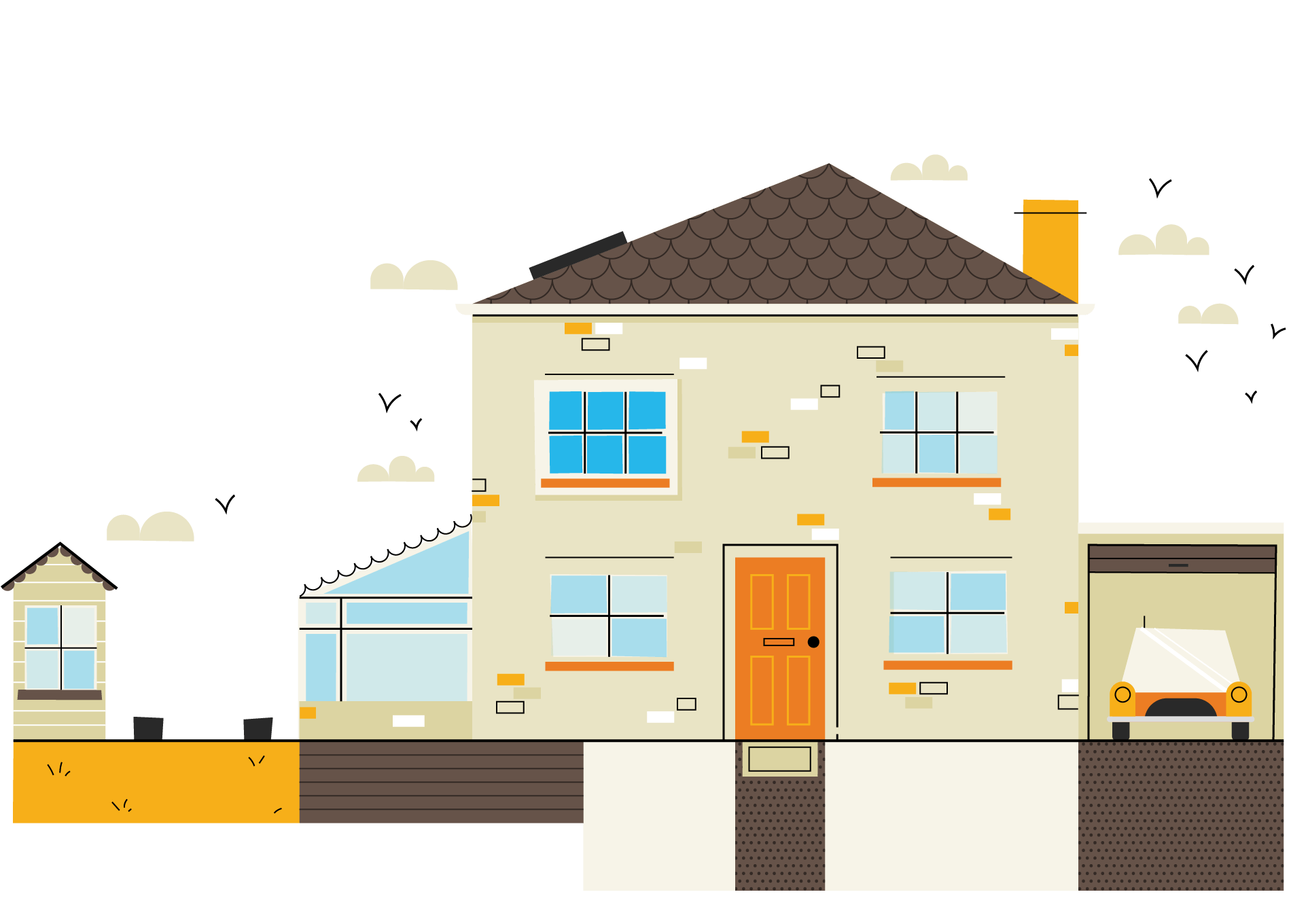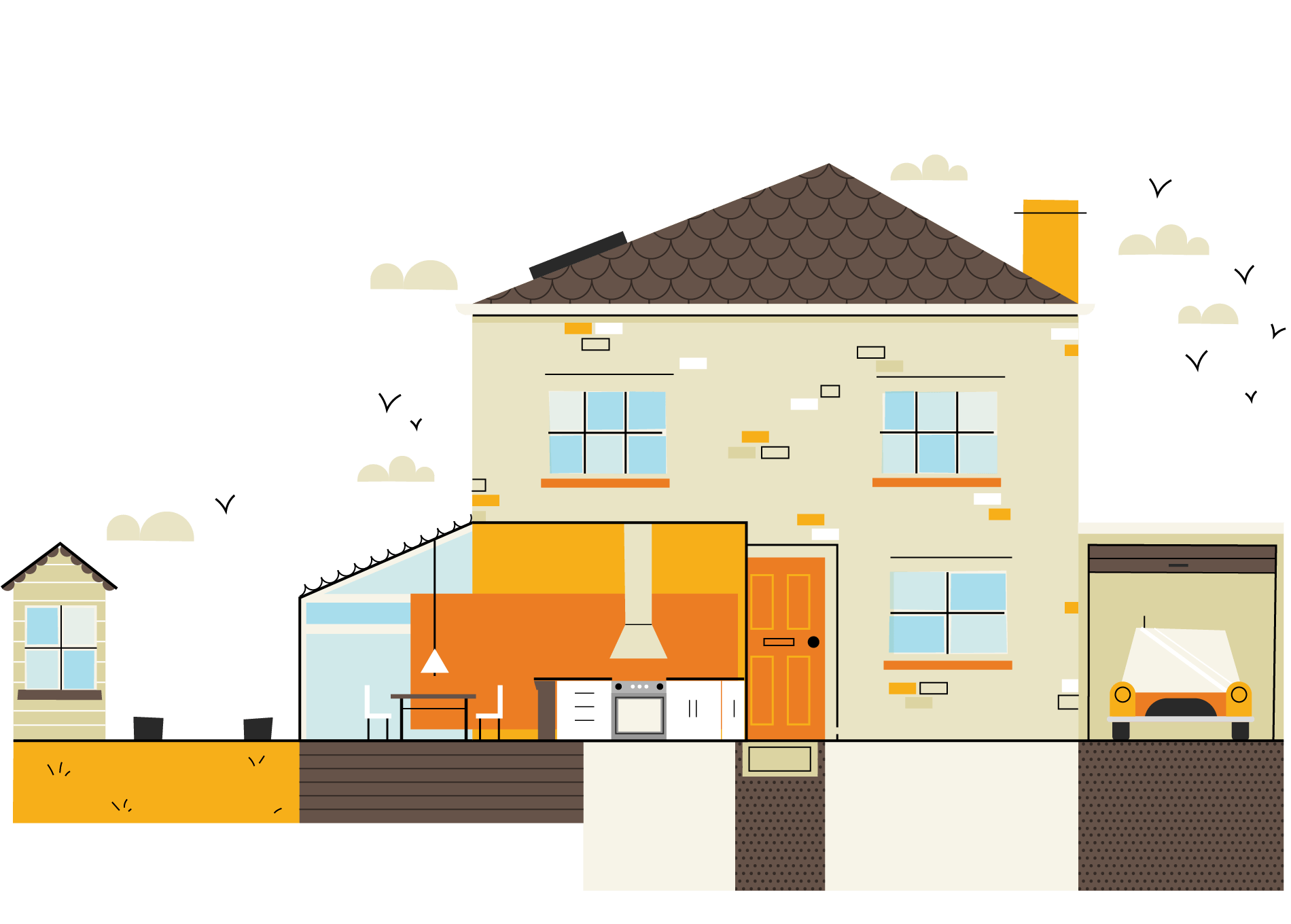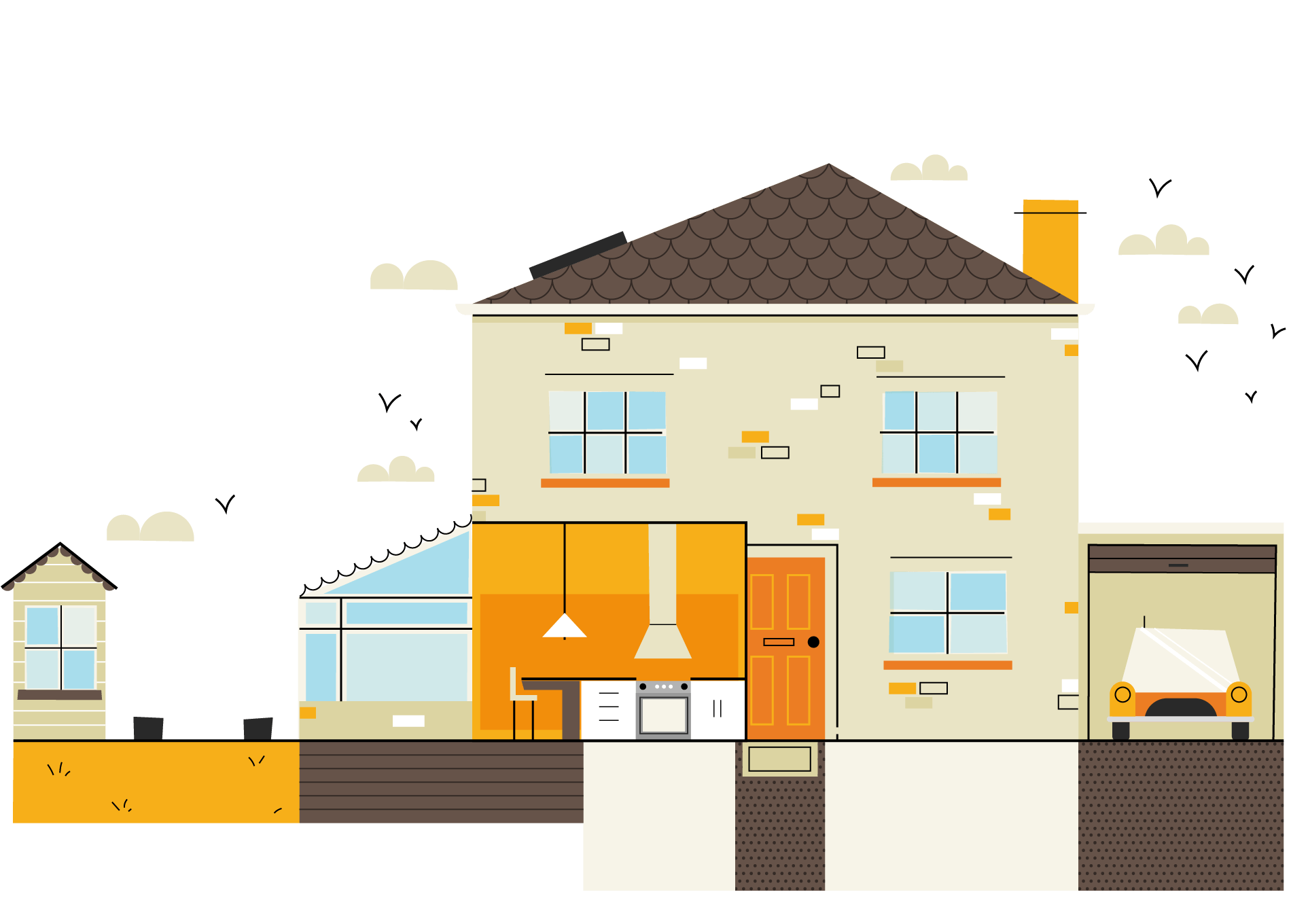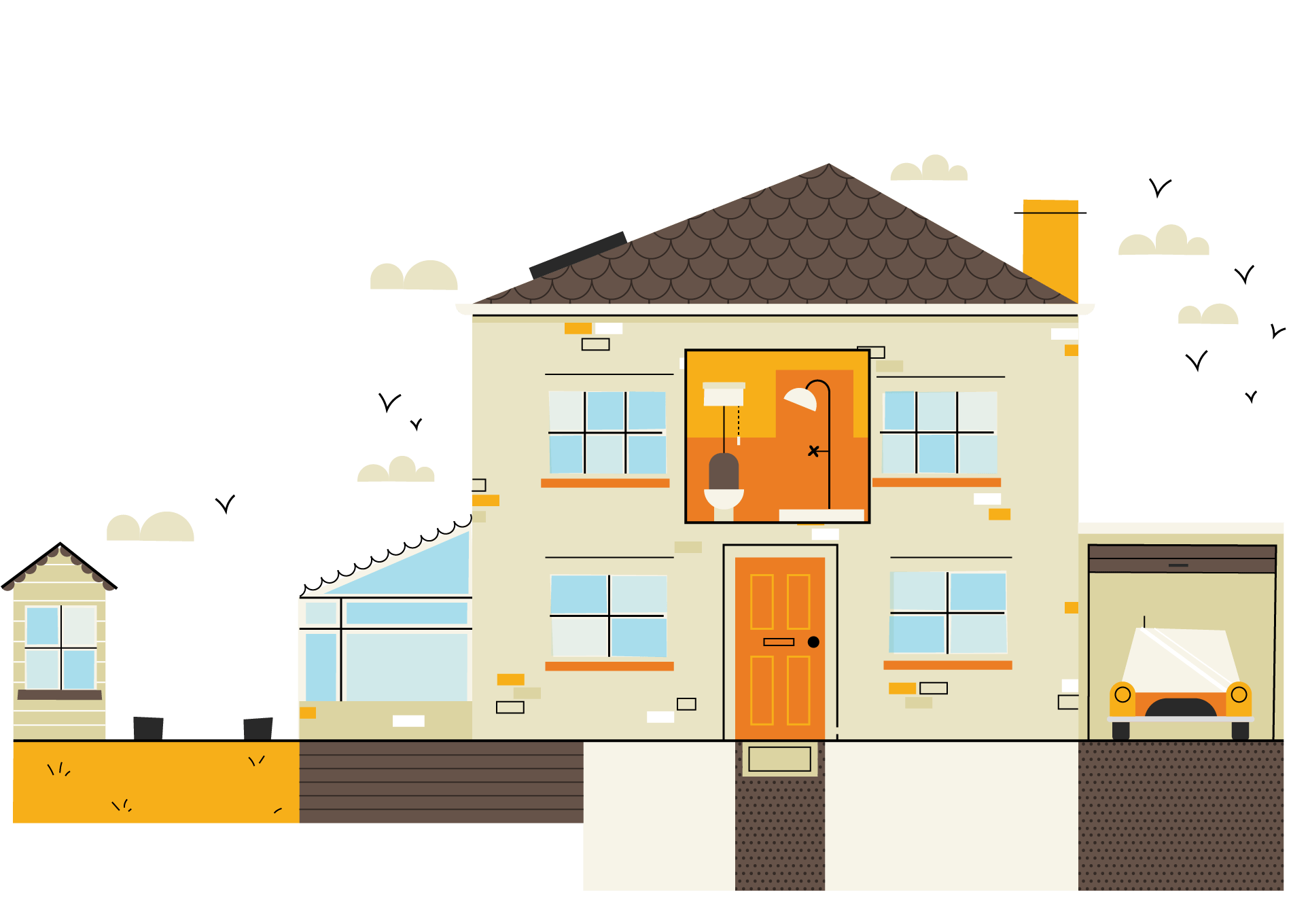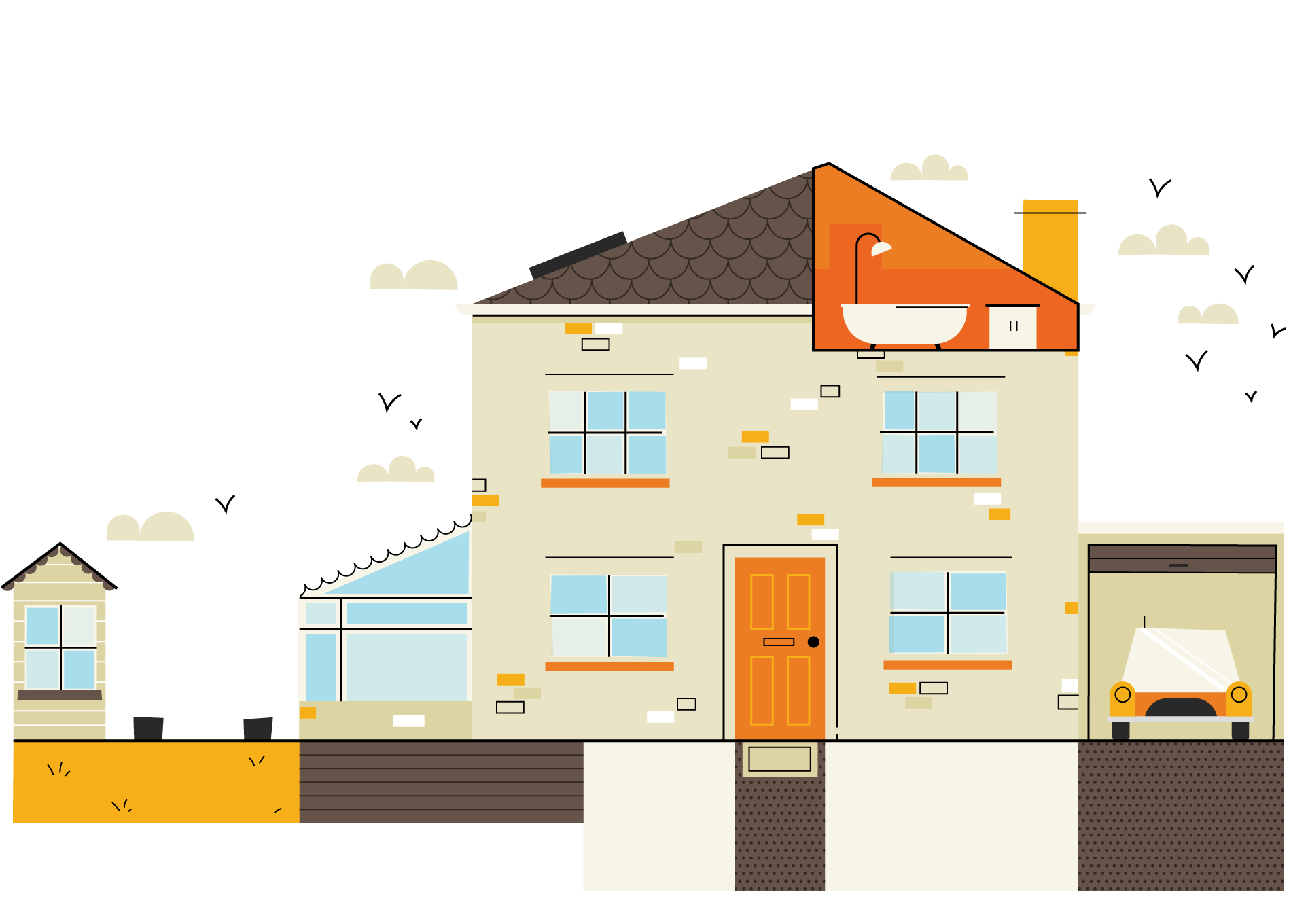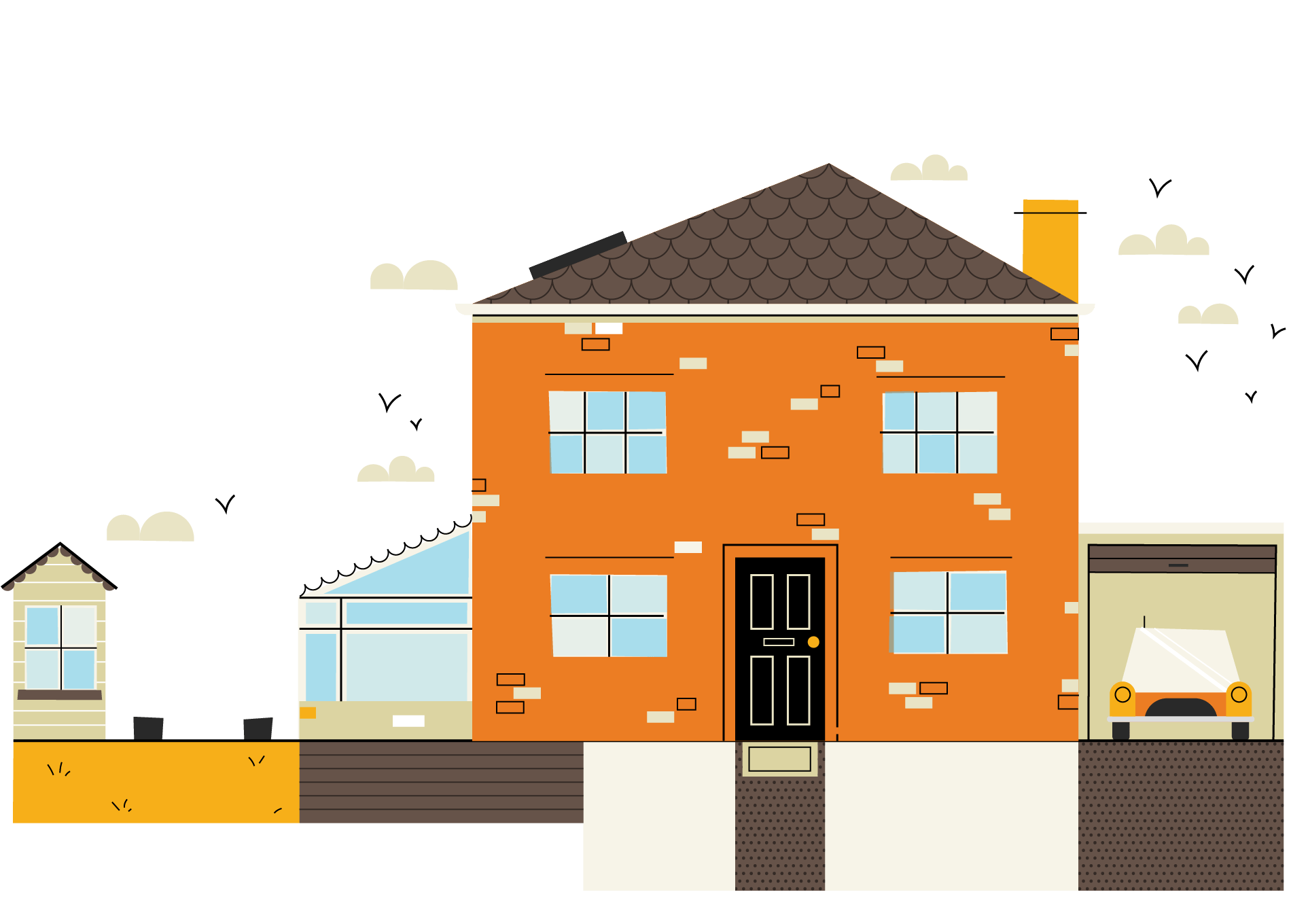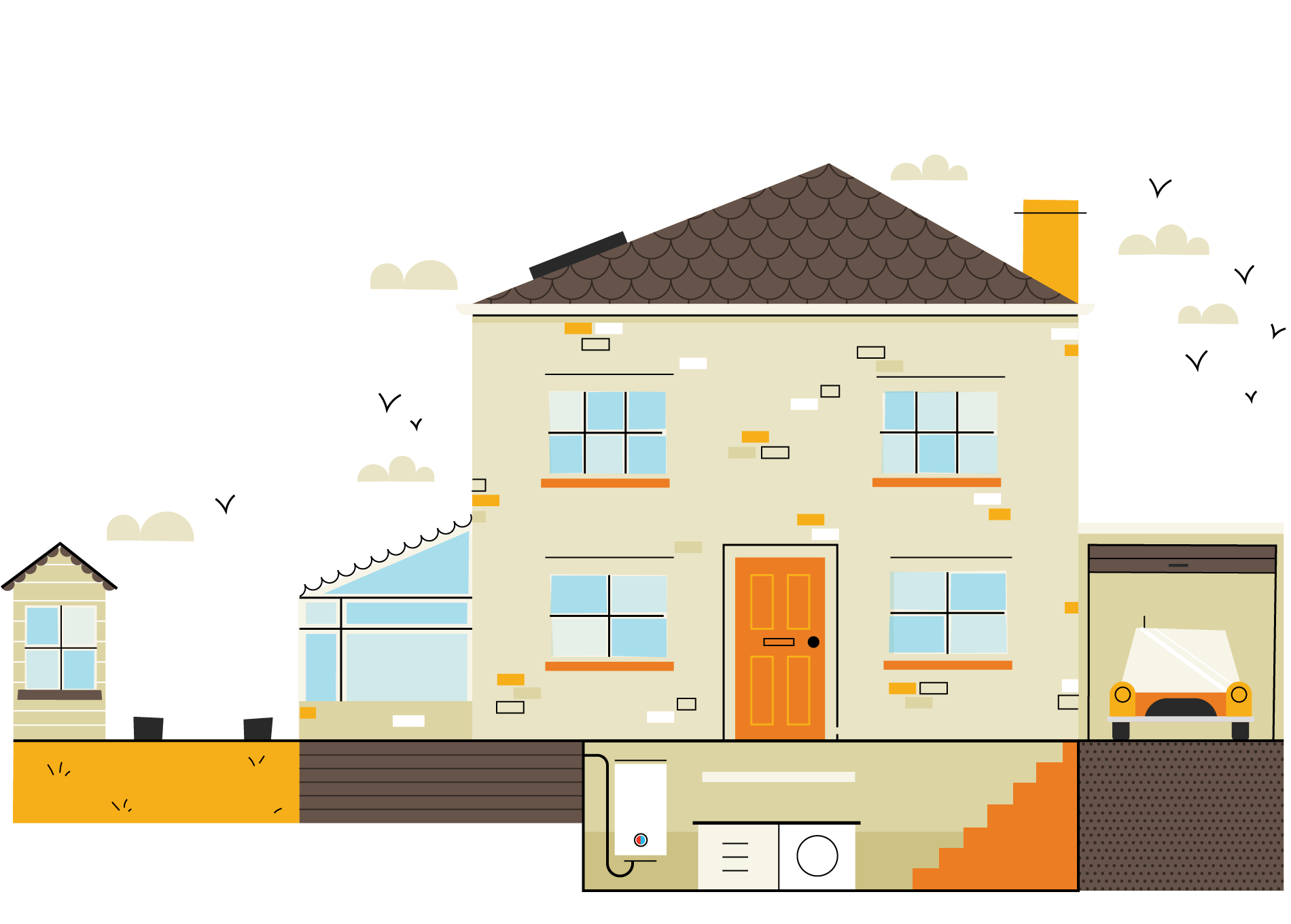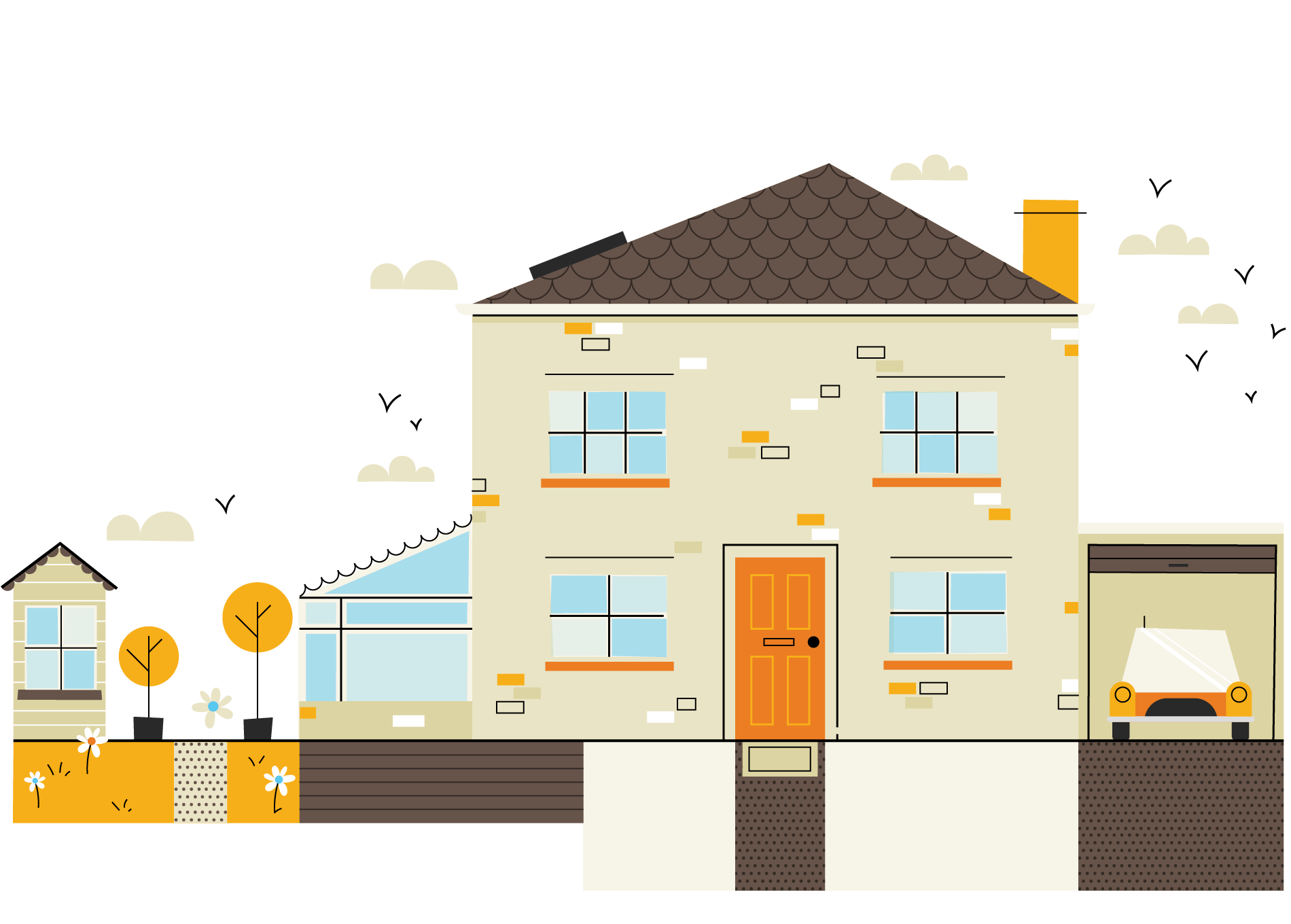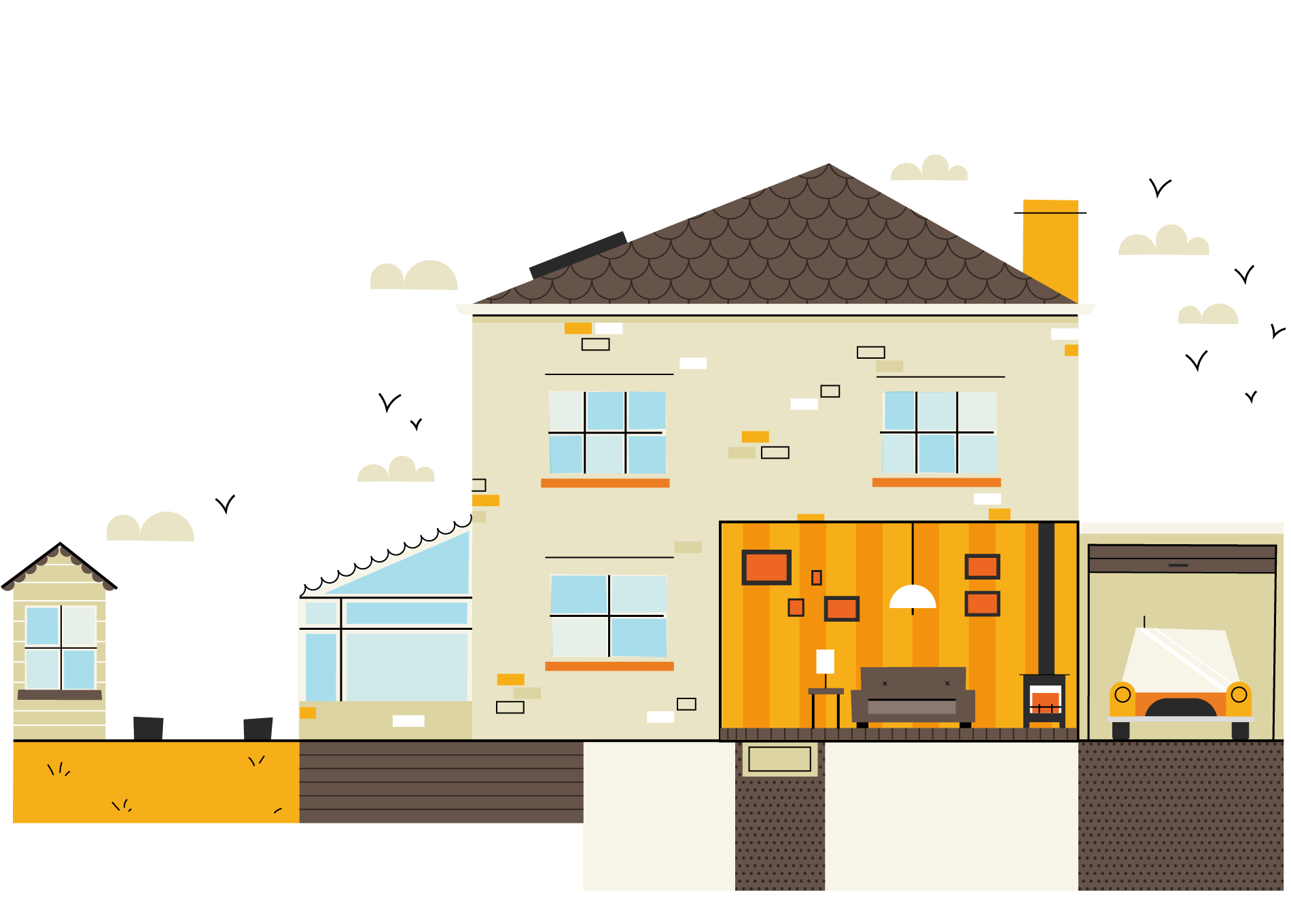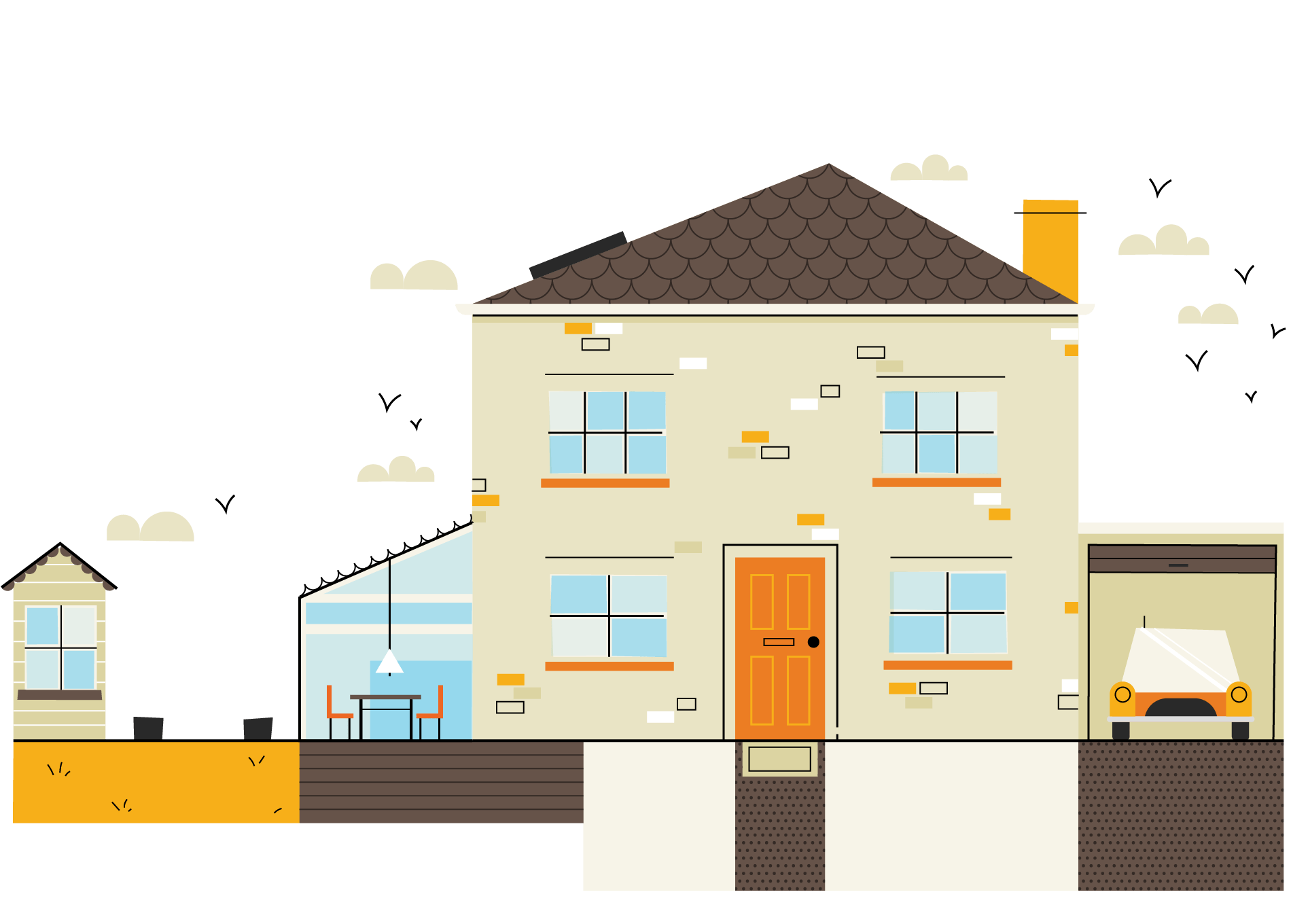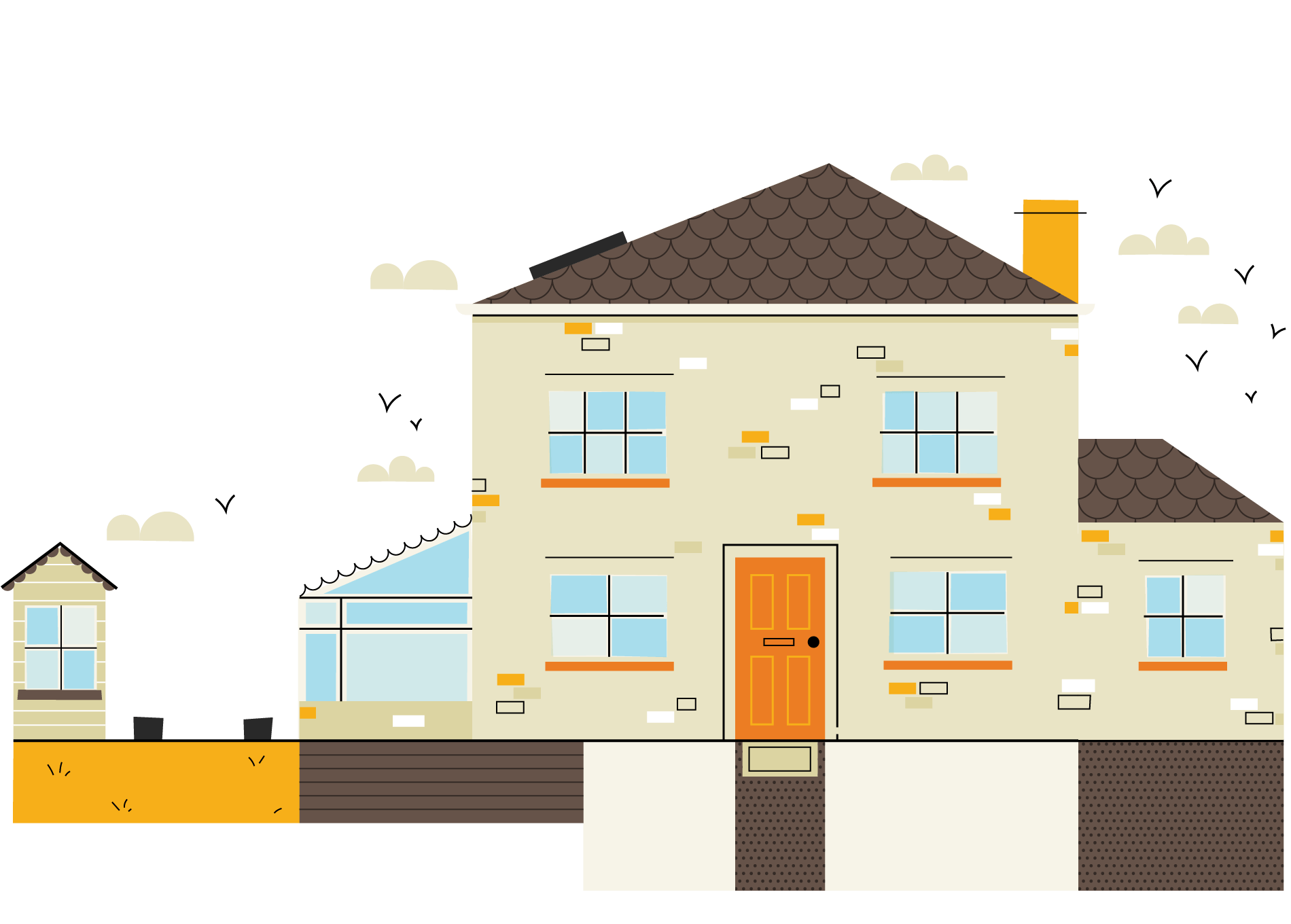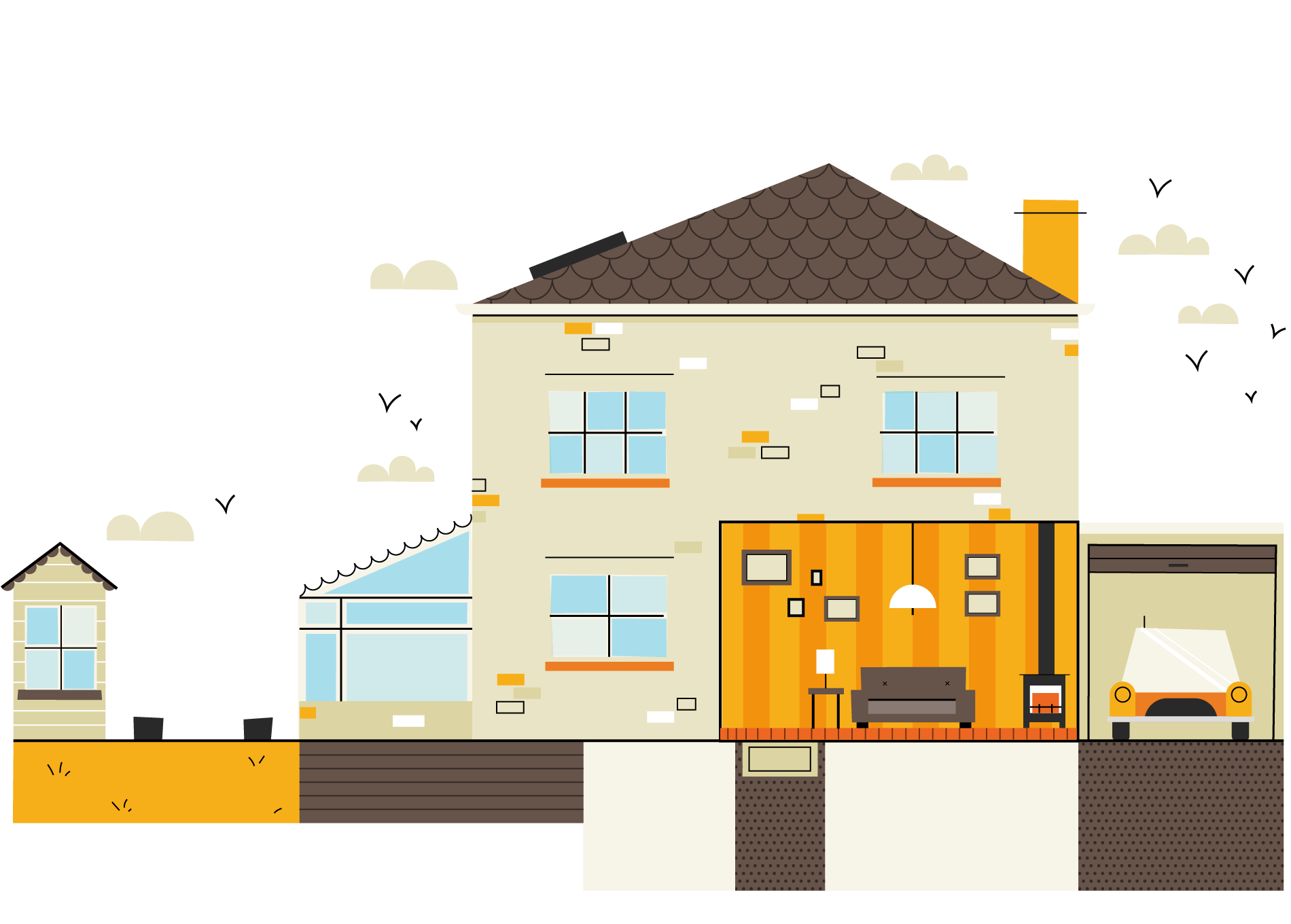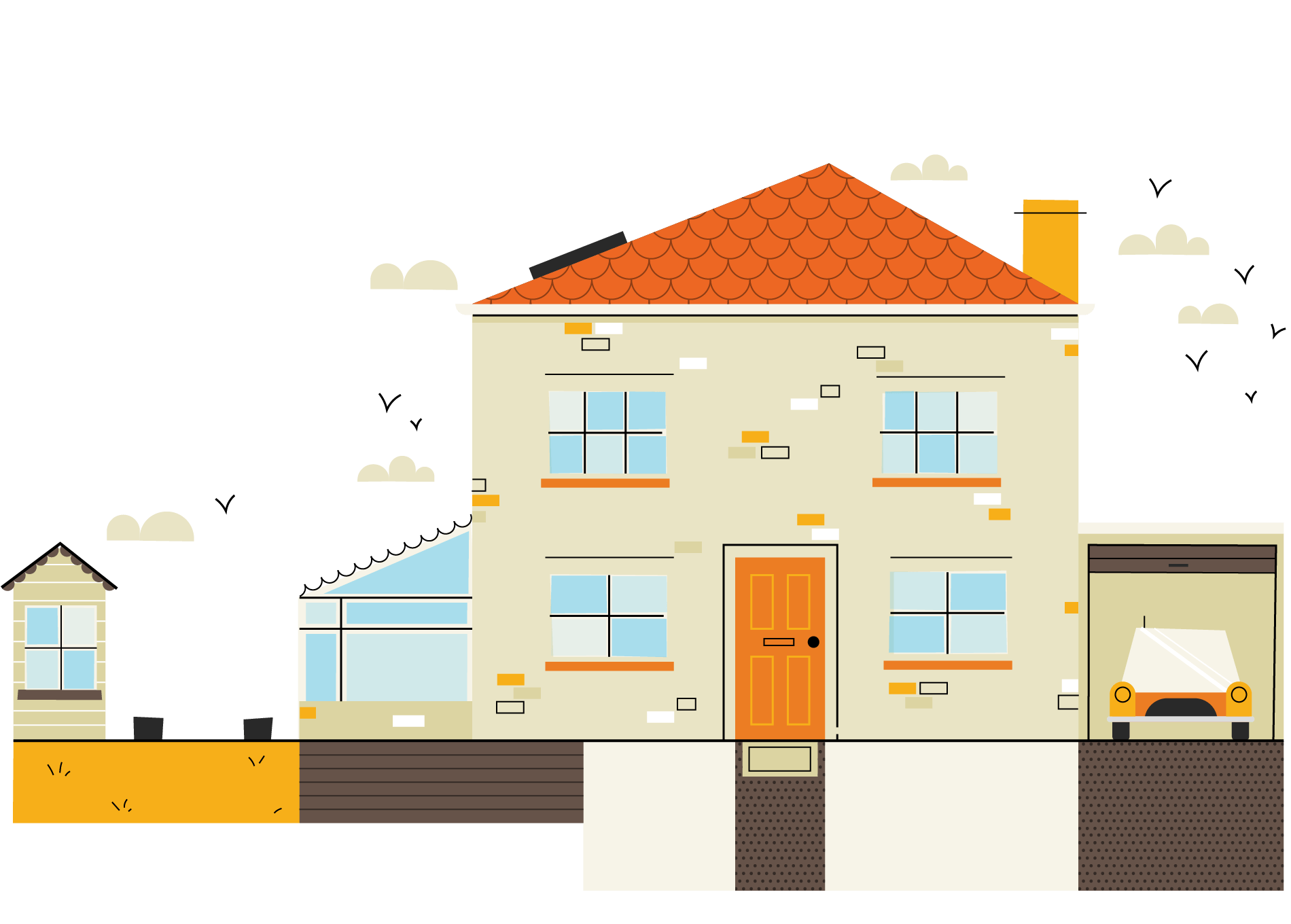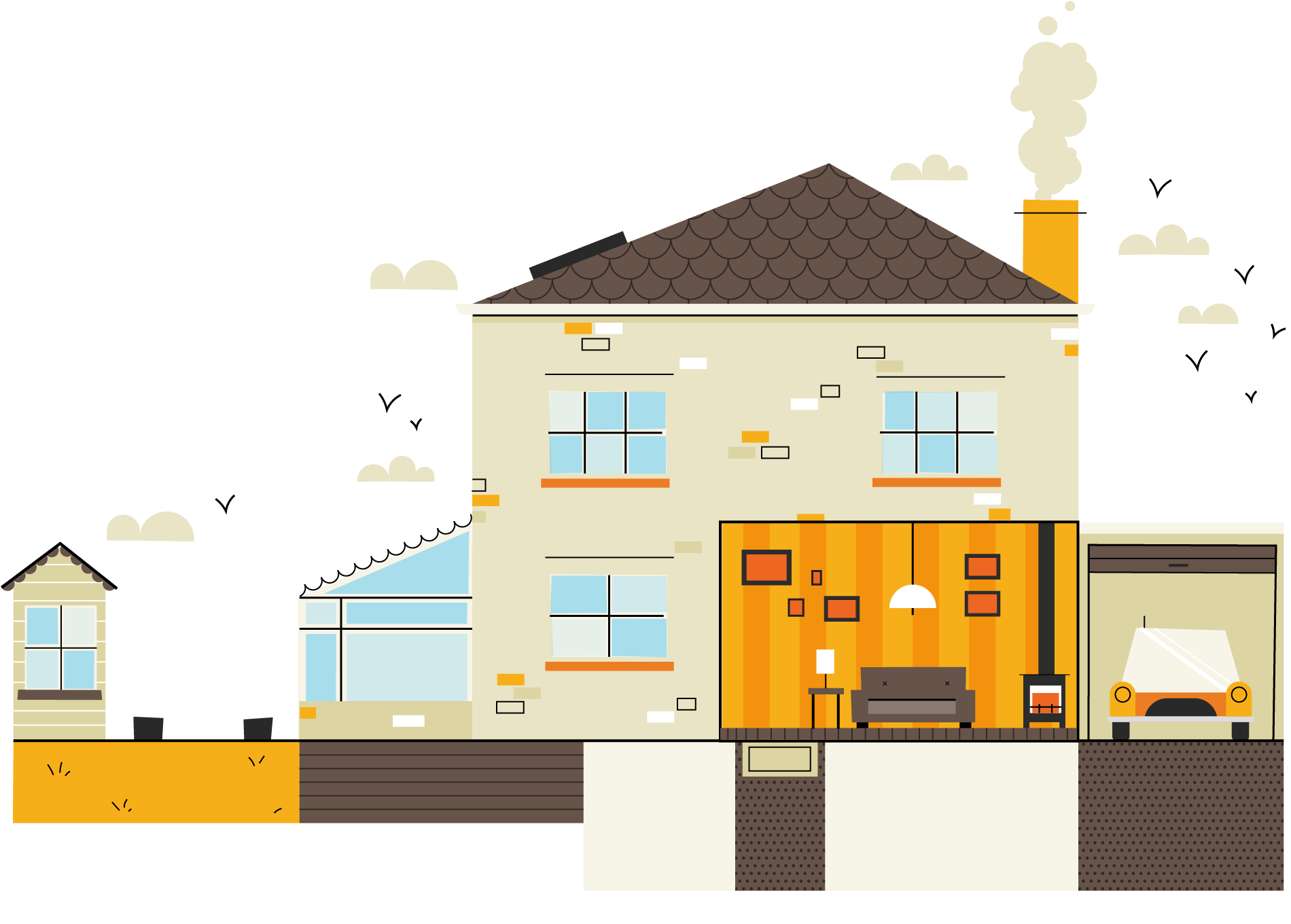 Driveway
Resurface your drive with standard tarmac, gravel or brickwork for a high-end finish.
Garden room
Build an external garden room in your back garden to be used as an office or retreat.
Garage conversion
Convert your garage to another room, such as a gym, office or man cave.
Loft
Convert your loft to additional living space, such as bedrooms, an office or study.
Solar panels
Install a new system to benefit from harnessing free power.
Double glazing
Replace all windows with energy efficient double glazing.
Open plan
Open up your kitchen into a large family friendly kitchen/diner space.
Kitchen renovation
Renovate your kitchen with new cupboards, appliances and decoration.
Bathroom renovation
Renovate your bathroom with a new suite, tiling and floor. Consider a large walk in shower.
Bathroom addition
Adding another bathroom or en-suite to a house makes it much more desirable when selling.
Exterior décor
Repaint and render the exernal walls of the house, consider a new front door.
Central heating
Install a new heating system.
Garden
Landscape the garden adding features such as, lighting, water features and new plants.
Decking
Add a raised seated decked area, either at the back of the house or the end of the garden.
Interior décor
Repaint, wallpaper and refresh the internal walls of the house.
Conservatory
Extend at the back of the house to use as a dining area, living space or study.
Extension
A single storey extension to the side or back of the house.
Floorboards
Restore any original floorboards or lay a new wooden floor of a quality standard.
Roof
Replacing the entire roof before it is damaged is a desirable asset when selling.
Fireplace
Add a wood burning stove or feature fireplace to a living space.
See the full table of results
This Money Matters post aims to be informative and engaging. Though it may include tips and information, it does not constitute advice and should not be used as a basis for any financial decisions. Sainsbury's Bank accepts no responsibility for the opinions and views of external contributors and the content of external websites included within this post. Some links may take you to another Sainsbury's Bank page. All information in this post was correct at date of publication.