Tips to transform your garden while you've extra time on your hands
With lighter evenings now's the perfect time to get your garden looking spick and span. We've got a set of garden transformation tips that are as easy on your back as they are on your budget. And don't forget, a little garden TLC goes a long way.
Refresh your garden in just a few hours by...
...trying out statement seating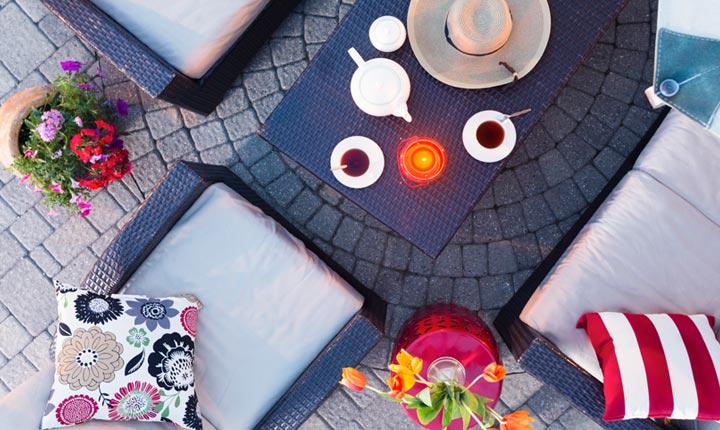 Deck chairs, beanbags, benches, wire chairs – no matter your style or space constraints, there's an outdoor seating option for you. Switching up your seating arrangement can take your garden from outdoor storage space to instant entertaining area. A mix-and-match selection will create a comfortable, informal atmosphere that's ideal for a garden party with friends.
...giving it a good tidy
It's dirty work but someone's got to do it. Spend a few hours pulling weeds, trimming back and clearing paths and giving the furniture a good clean to instantly make your outdoor space seem brighter.
...accessorising!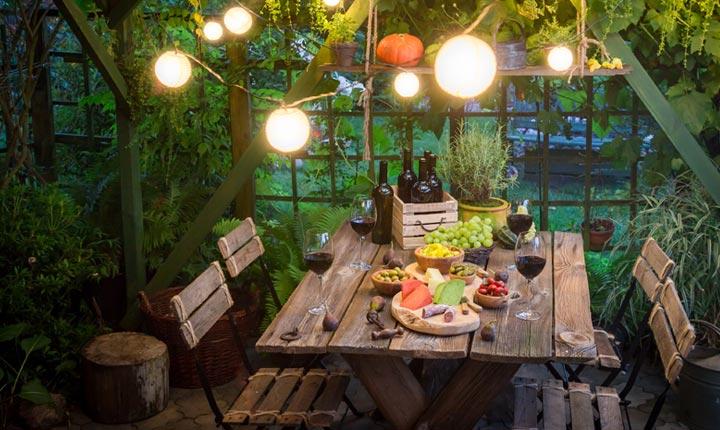 Accessories aren't the first thing you associate with gardens but you'd be amazed at what they can do for the feel of your outdoor space. Fairy lights create warmth, coloured glass lanterns dotted around the ground help establish mood lighting and adding a colourful cushion – or ten – can create a really cosy atmosphere.
When it comes to outside decor, try limiting yourself to two or three colours for a cohesive look that feels like an extension of the house. White feels fresh while brighter citrus shades can add vibrancy.
Transform it in a day by...
...recycling concrete
Bring some urban cool into your natural retreat. It's all about upcycling breeze-blocks. With their convenient rectangular shape and easy stacking potential, they're great for making modular planters, flower and tea light holders and even bird houses – they also create a striking graphic look. Breeze-blocks work well in small spaces (you can build up), are cheap and look chic.
...painting a feature wall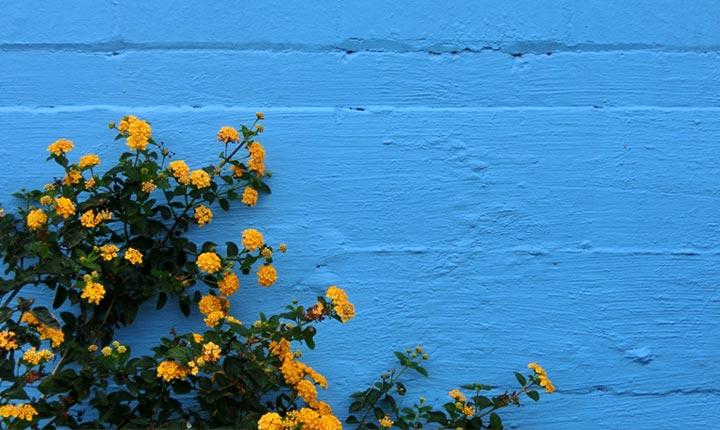 If your garden's looking a little lackluster, a bold feature wall could help perk it up. Paint one wall a vibrant hue – especially good for a gloomy, low-sun spot - and you'll quickly establish a great backdrop for family photos. White and pale pastel hues will make the wall seem further away, opening up the space.
Or you could create a living wall (also known as a green wall) with plants growing vertically up it. This is a smart solution if you have a small garden and you'll get some major environmental and clean air points. All you need are some modular planters, shipping pallets and repurposed wooden crates or gutters to start your living wall.
Spruce up your garden in a weekend by...
...edging your garden border and flowerbeds
If you want to keep your outside space from looking messy and unkempt, spend a couple of days putting in a low-maintenance border. You can use anything to create a border – why not try painted pebbles, paving stones or even coloured logs. Go on, get creative.
...laying a path or patio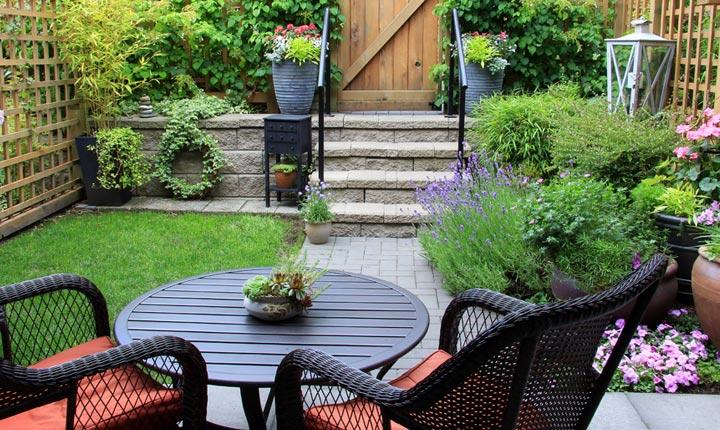 Creating a paved area outside is a simple way to smarten up your garden. Whether you want to make a path or create a designated patio area for entertaining, check out this DIY guide on how to do it at Gardeners World.
And if you fancy a bigger project…...
...take out a week to put in a pond
If you're looking for a high-impact, high-reward garden idea then you might want to consider adding a pond to your garden. It adds colour, light, movement and even sound to your outdoor space. And it's a great way to attract wildlife like insects and birds.
Just make sure that your water feature is safe, especially if you have children who'll be in the garden.
...grow a vegetable garden in a month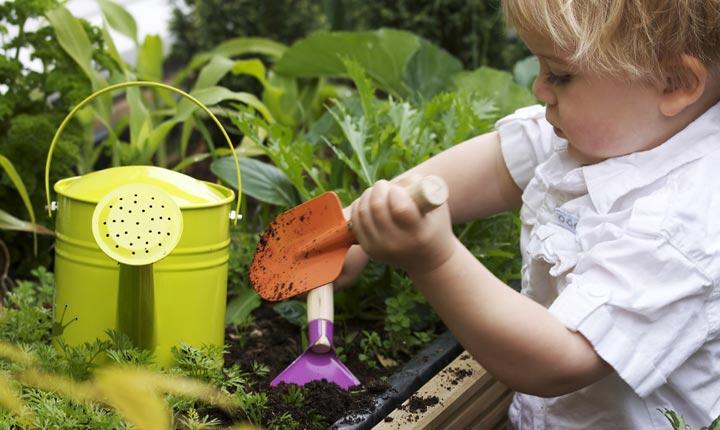 Now here's a revolutionary idea: you can actually use your garden to, you know, grow stuff.
It's satisfying work, fun for the whole family and it can save you money in the long run. Growing your own vegetables is relatively straightforward and doesn't require a huge amount of space. In order to make it work, you'll need a sunny spot, lots of water and rich soil.
So, what'll it be? A pond and some fairy lights? Or maybe a vegetable patch and some statement seating? Whatever you choose, it's sure to make your garden shine – even when the sun refuses to show itself!
This Money Matters post aims to be informative and engaging. Though it may include tips and information, it does not constitute advice and should not be used as a basis for any financial decisions. Sainsbury's Bank accepts no responsibility for the opinions and views of external contributors and the content of external websites included within this post. Some links may take you to another Sainsbury's Bank page. All information in this post was correct at date of publication.