Planning a Garden Makeover on a Budget
A garden makeover on a budget: Transform your outdoor space for summer
Planning a garden makeover, but on a budget? Whether you want to turn your garden into a family friendly space, or grow some herbs and vegetables – here's our guide to DIY and low-budget garden ideas to transform your outdoor space.
Start here: Simple garden ideas on a budget
Summer is here and we're all keeping our fingers crossed the good weather continues. Is your garden ready for BBQs and family garden parties? If not, don't worry, you don't need to spend a lot of money to make your garden look nice for your guests. Before you start lining up landscape gardeners, here's some simple garden ideas on a budget to get you started.
Mow the lawn: It might sound simple, but your lawn is your garden's best asset, and mowing it regularly keeps it looking smart. If, after winter, your lawn is looking a little sparse, you can bring it back to life by raking dead areas and spreading lawn seeds to fill in any gaps. If you prefer to keep your lawn long, why not mow grass paths instead?
Tidy up: Weed your borders, prune back overgrown shrubs and trees, and declutter by removing any dead plants. Don't forget to deadhead spring flowers and cut back ferns and rose bushes so they grow back in the summer months.
Get cleaning: Borrow or buy a cheap pressure washer and clean your patio, wooden decking and any old garden furniture of leaves and moss. To brighten things up, clean any solar lamps which have stopped working.
Replace: Bird feeders and clean out old bird boxes. Do this carefully to make sure they don't have any current residents first! It's best to clean bird feeders every month as they can spread disease.
Fill up: Replace last year's overgrown plant pots and fill up hanging baskets with bright flowers.
Repurpose: Clean and fill up old sinks, cans, pots and pans as planters for herbs and flowers.
DIY garden ideas with the wow factor
Spruced up your space and now looking for budget small DIY garden ideas with a little bit of wow factor? Here are our favourite easy DIY garden design ideas for those on a budget.
Make your own fire pit from bricks, paving slabs or stones
There's no need to buy an expensive fire pit, instead you can make your own with cheap bricks or stones. Clear away an area of gravel or stones and create a stone circle to turn your garden into a cool campsite for the evening. If you live near the sea look out for driftwood logs to create a rustic and relaxed seating area. Just add marshmallows.
Turn your shed into a garden bar or summer house
If you really want to give your garden the wow factor, then turn your shed into an outdoor entertaining space. You could create your own cocktail or tiki bar, or even a cosy summerhouse to hide from any unwanted rain showers. You could even turn your shed into an outdoor kitchen with a table-top BBQ. Think camp kitchen! Find more tips on outdoor entertaining in our blog.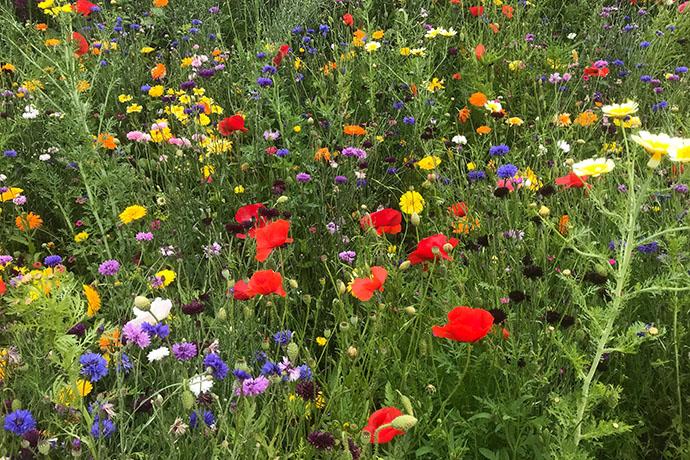 Turn your front garden into a wildflower meadow
Do you have a very small garden? If you're looking for cheap small front garden ideas on a budget then why not plant a wildflower meadow instead of paving your tiny space? Lift up any old slabs or lawn and sow wildflower seeds. Your meadow will look spectacular all summer and give the front of your house the wow factor.
Get out the paint brush
Paint the fence and the shed. Choose bright colours for a family friendly garden makeover, or paint your fence black to make specimen plants standout in a modern space. Sage green looks great for garden furniture for a traditional look. You can even paint patios and decking areas if they are looking a bit tired.
Try upcycling pallets into furniture and planters
One of the most popular cheap garden ideas is to create garden furniture and planters using free or cheap wooden pallets. You can use pallets to make garden seats and coffee tables. Just cover the top with cheap MDF from the garden centre and scatter it with blankets and cushions. If you're a keen gardener, why not transform a pallet into a compost bin or shelving unit to grow herbs?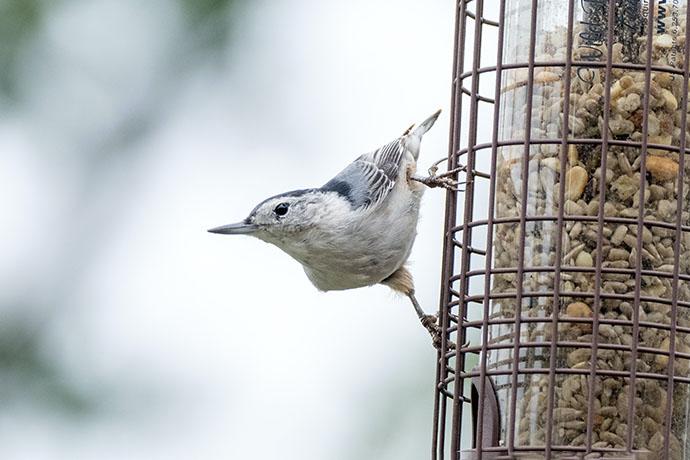 Build a bird box or bug hotel
Looking for budget garden ideas which are also great for the kids? Try building a bird box, bug hotel or make a bird feeder from a plastic bottle to attract wildlife to your garden. You can buy cheap kits online or make your own with scavenged wood and other bits of garden waste. Fancy doing more garden crafting? Check out our crafty garden ideas for the kids this summer blog.
Set up your own outdoor cinema
It's easy to turn your garden into your own movie theatre. You'll need to invest in your own outdoor projector, but these are rapidly becoming cheaper to buy. Make sure you choose one with more than 3000 lumens for it to work in the garden at night. Then set up your own screen – you can use a white sheet against a wall or on the washing line. We suggest using Bluetooth headphones to not disturb your neighbours!
Grow it: Gardening on a budget
Planning on growing your own garden? If you're gardening on a budget, here's some tips and tricks for getting the best out of your outdoor space.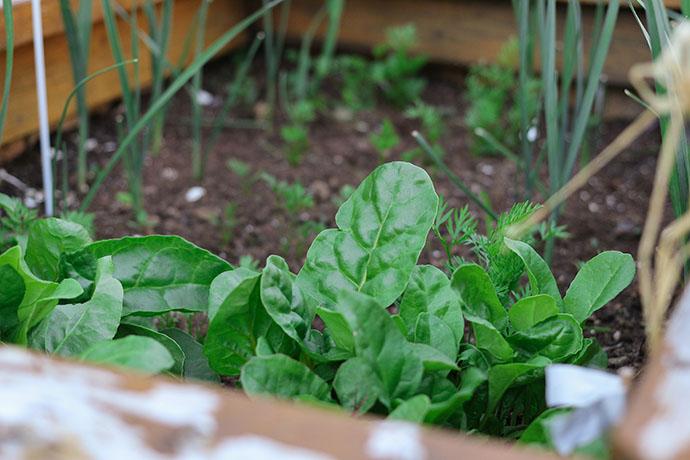 Grow your own herbs and vegetables from seeds
One of our favourite cheap garden ideas is to grow your own herbs and vegetables from seeds. Buying plant seeds is very inexpensive compared to buying full sized plants. Try growing basil, parsley, thyme and sage - great for making summer pasta dishes. Other simple plants to grow include tomatoes, radishes, and salad leaves such as rocket. Why not try growing chilli peppers?
To grow your own seeds you will need a warm spot in your house and lots of small plant pots or even toilet rolls. Just push the seeds below the surface of some compost and leave to germinate. Once your plants are a few inches high you can transfer them outside. If you're looking for low-budget small garden ideas, herbs can be grown in troughs or pots, or even window boxes. If you've used toilet rolls these can be planted straight into the ground - the cardboard will decompose as your plant grows!
Find out more with our guide to growing your own herbs.
Make your own compost
If you're planning on a lot of gardening, then you'll be using plenty of compost to help your plants grow big and strong. Instead of buying compost from a garden centre, you can make your own peat free version. Pick up a cheap wooden pallet, line it with chicken wire and garden felt, add some soil or mature compost to the bottom (ask a neighbour if they have any spare) and start filling it up with your food and garden waste.
You can add lots of things to a compost bin, including food peeling and garden waste, but don't add autumn leaves, egg shells, meat, dairy products, evergreen plants, or nuts and seeds. Then leave your new compost bin to let the worms do the work!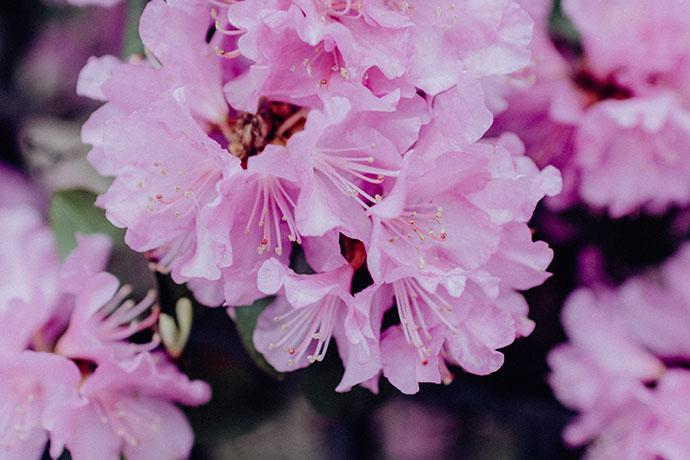 Spend once on your plants and flowers
If you're looking to add more plants and flowers to your garden the cheapest way to do it is to buy perennials. These are plants that grow back or flower every year, which means you only need to spend once. Great budget garden perennials include the pretty Bleeding Heart (which grows heart shaped flowers), colourful azaleas and rhododendrons, and for the true wow factor plant a Japanese maple will give your cheap garden makeover stunning colour each year.
Inject some colour quickly with flowers
If you need some colour in your garden quickly, don't buy fully grown bedding plants from the garden centre. Instead, a simple and cheap garden idea is to plant fast-growing climbers, such as clematis, or giant sunflowers, California poppies, marigolds, cornflowers, and petunias. All of these flowers can be grown from seeds in spring and planted out to give a riot of colour all throughout the summer. Find out more about spring and summer planting with our guide to what to plant now.
Planning your own garden makeover on a budget
Hopefully our low cost garden ideas have inspired you to plan your own garden makeover on a budget. Or perhaps you're now thinking about overhauling other areas of your home. If so, check out our home renovations calculator. Just click on the house hotspots to see how much each renovation might increase the value of your home and the profit you could make.
If you're planning to blow the budget on your garden makeover – or home renovation – find out more about how a loan from Sainsbury's Bank could help finance the project.
This Money Matters post aims to be informative and engaging. Though it may include tips and information, it does not constitute advice and should not be used as a basis for any financial decisions. Sainsbury's Bank accepts no responsibility for the opinions and views of external contributors and the content of external websites included within this post. Some links may take you to another Sainsbury's Bank page. All information in this post was correct at date of publication.