Via: Pexels/Natalie B
It turns out your garden could grow your bank balance. Or at least nip certain outgoings in the bud.
How? Well, think about every time you buy a bag of salad, or packet of herbs. Instead of trekking to the shops, you could just pop into the garden or saunter to the windowsill and pluck what you need instead.
Even if your 'garden' consists of a tiny square of patio or two windowsills, many plants can be grown indoors or trained to run vertically up walls, saving on space.
The Royal Horticultural Society has a useful guide to growing your own crops here.
Here are the best plants that don't take up too much room and could save you pots of money...
1. Salad Leaves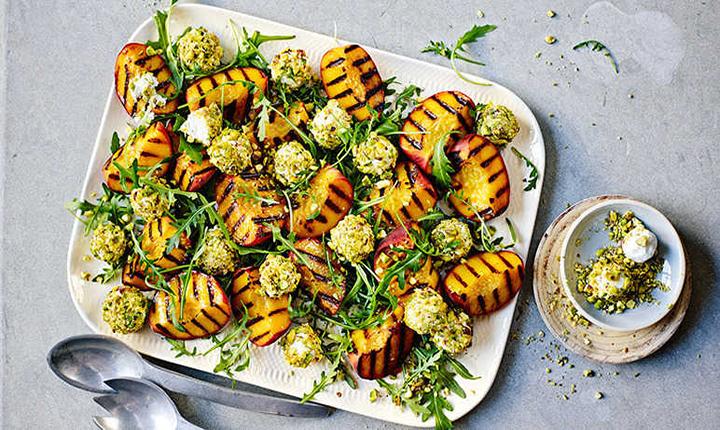 Via: Sainsbury's
Easy to grow in a window box or planter, just cut what you need for your salad and the leaves will grow right back in their place.
Choose a spot that gets a mix of shade and sunshine for the best results.
Rocket is also really easy to grow, saving you a packet. Then you can use it in sunny salad like this one, with grilled peaches and goat's cheese.
2. Herbs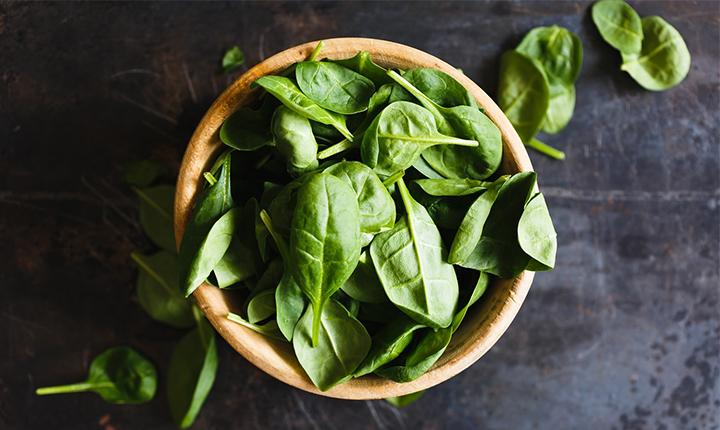 Via: Pixabay/kkolosov
How often do you buy packets of several different herbs for a recipe, only to use a couple of pinches and leave the rest to wilt in the fridge? A waste of the lovely fresh herbs - and of your money.
Cultivating a herb garden is easy, and could be the best thing ever for your culinary creations and your wallet.
They love other plants, so can be dotted in gaps between crops, sown in a window box or grown in a planter. Some herbs, like basil, are actually better grown indoors on a sunny windowsill.
3. Chillies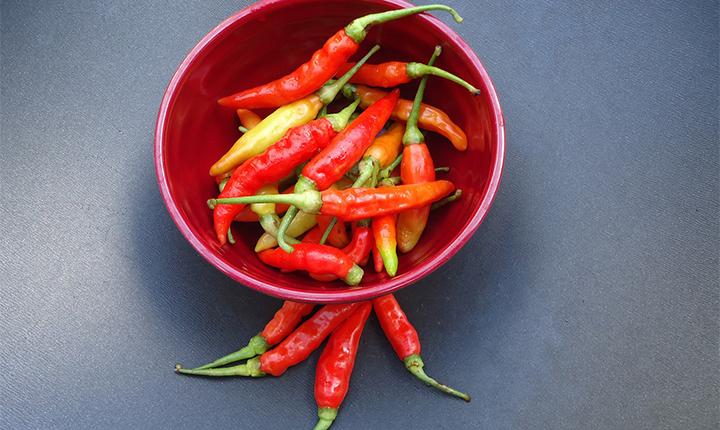 Via: Pixabay/Gracia31
No outdoor space at all? You can still grow chillies, ready to pluck and chop into that stir fry or Vietnamese pho.
In fact, this punchy plant thrives in sunny indoor spots.
Once it starts to bear fruit it looks exotically beautiful, too. Chillies on demand and a plant that brightens up your home? Sounds good to us.
4. Potatoes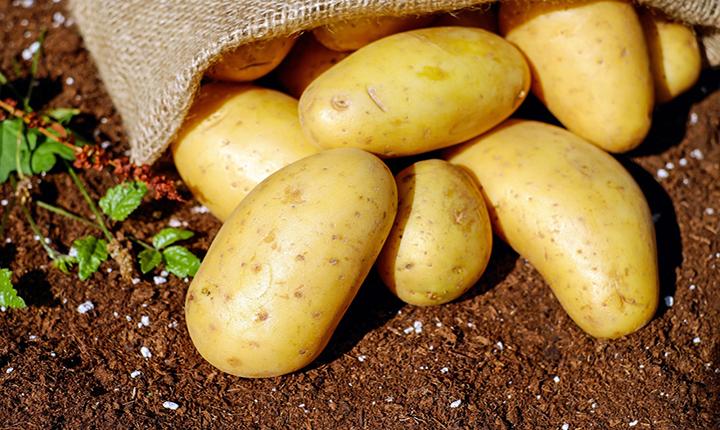 Via: Pexels/pixabay.com
Did you know you could grow spuds in a bucket? Or a sack, for that matter. Those potatoes aren't too fussy.
They can even grow well indoors, in a suitably sunny spot.
All you need is a sprouting potato, a deep container, sandy soil and sunlight. When pale flowers appear on the plant, the potatoes are ready to dig up and turn into baked spuds, mash or roasties. Yum.
5. Lavender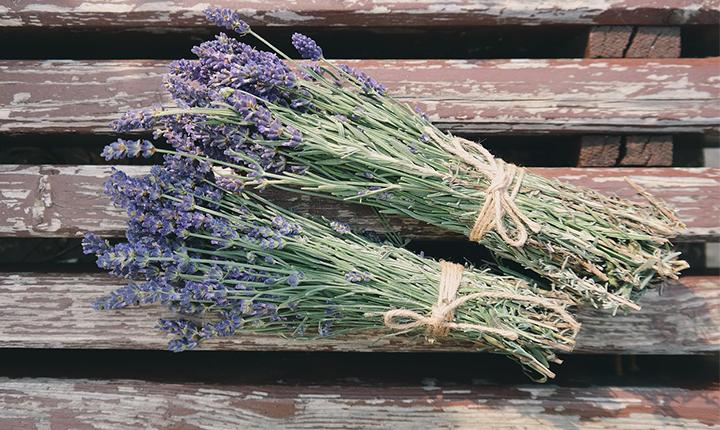 Via: Pixabay/pexels.com
This oh-so-pretty and ridiculously easy to grow flower looks great in anything from a pot or hanging basket to a flower bed. And it smells lovely, too.
Bunches of harvested lavender make pretty gifts, floral displays and table settings, and it can also used to make bath oil or soap. Or get all fancy and use in cooking or as a cocktail garnish.
You can grow the purple plant indoors, too - scenting your home as a bonus.
6. Lemons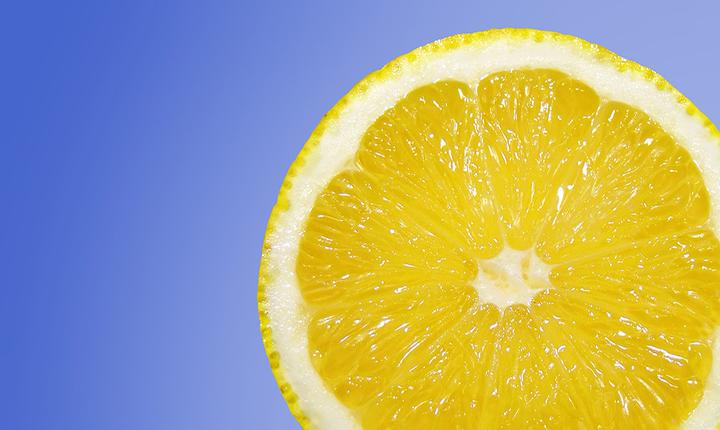 Via: Pixabay/Jaro_N
Like chillies, lemon trees are good lookers and have skills in the kitchen. The pots can survive outdoors in summer, from mid-June to September, but will prefer to be in a light, indoor spot in winter.
Then, when life gives you lemons - celebrate! Because you can use them in simple pasta dishes, baking, with tea, in cocktails...
7. Cucumbers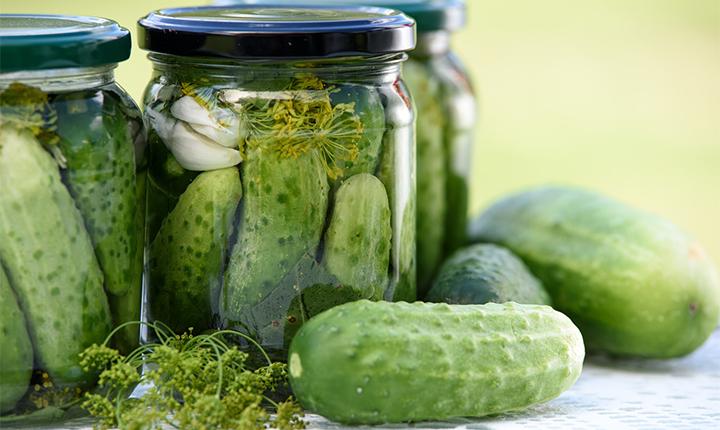 Via: Pixabay/WDnetStudio
Next time you're mixing up a raita dip, or just want a couple of cucumber slices for your G&T, just take one of the cool customers from your very own plant.
To save on space, give cucumber plants a place to climb, such as a fence or outdoor wall with trellising.
You'll quickly end up with so many fruits, pickling will become your new hobby. Fab for gifts, too - saving you even more money.
This Money Matters post aims to be informative and engaging. Though it may include tips and information, it does not constitute advice and should not be used as a basis for any financial decisions. Sainsbury's Bank accepts no responsibility for the opinions and views of external contributors and the content of external websites included within this post. Some links may take you to another Sainsbury's Bank page. All information in this post was correct at date of publication.