The future is happening right now. The smart home is here, and our appliances are becoming cleverer than we are, and even our fridges are asking us for our wifi code. You might think that you've been managing perfectly well with appliances that simply do one job - in fact, you're still impressed by the fact that the clock on your microwave displays the right time. However, you can make your house work much harder, and the only tool you need is a smartphone. But are they genuinely life changing, or just bank balance busting? Let's find out.
Keep it cool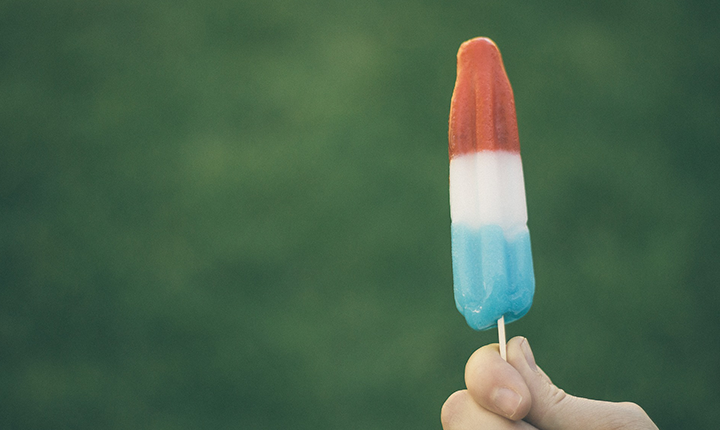 We're going to assume that unless you're planning to fill your fridge with Dom Perignon and chilled baby wipes, you're probably not in the market for the LG smart refrigerator/freezer, which, at £6499 is probably more of a sentient human being than you are, revealing its contents to you at the tap of a panel, reordering supplies when you run out and sending flowers to your mother in law on her birthday. OK, we made the last one up. But there are ways to make your fridge, and you, slightly cleverer, allowing you to stay on top of its contents and avoid waste.
The Fridge Pal is a much more reasonable £2.99, and it's easy to use. Every time you go shopping, log everything that you put into the fridge as you unpack, and you'll get reminders letting you know what's about to go off, and what needs replacing. Initially it's quite time consuming, but it also gives you an insight into your own habits and it might save you money in the long run. For example, it could prove conclusively that it's time to stop buying orange juice with bits in, because it always goes off before anyone wants to drink it. If you've got a family who regularly eat everything in the fridge before you're back from the shops, it might use up more time than it saves. But if drinking milk at your house is a bit like playing White Russian Roulette, it will probably be very useful indeed.
Grow up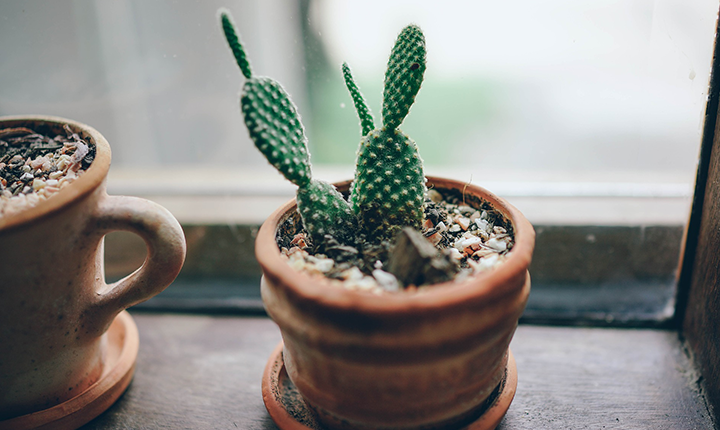 Have you dreamed of nurturing an indoor garden? Is your track record with plants so bad that the local garden centre staff scream and flip the 'open' sign to 'closed' when they see you coming up the path on a Saturday afternoon?
The Koubachi app could change your life - or at least, make your fingers a little greener. Just enter the name of your plant, and the level of light exposure in the surrounding area (i.e. how far away is the nearest window), and the app will supply a watering schedule that's tailored to the plant, as well as sending out alerts and reminders.
The app is especially helpful if you're an overly conscientious gardener, and have to fight the urge to give your plants too much attention, as it tells you that not all plants need watering every day, and some simply need a light misting. It's also great if you have nervous friends who are going on holiday and need to be reassured that you can feed their cat and keep their plants alive. Best of all, it's free.
Your beautiful laundrette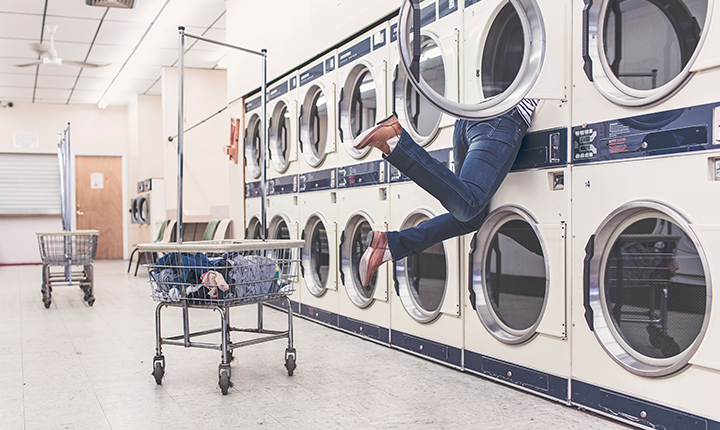 Washing machines are getting smarter - and much more expensive - but depending on where you live, you can download something even better and cheaper.
Meet Laundrapp, or "Uber for pants". Using the app, you can arrange for your dirty laundry to be collected from your home, and then have it returned to you quickly. As well as regular laundry, you can arrange for dry cleaning to be picked up and dropped off from £2 per item, which makes it cheaper and easier than most high street dry cleaners.
Obviously, paying for a laundry service is always going to be much more expensive than just doing it yourself, but if you keep finding that you're down to your last pair of clean socks, this app can make your home smarter, and make you feel a little bit more organised. It might be especially useful if you live with other people and often have to fight them for the last bit of Persil on a Sunday night.
Meet the monitors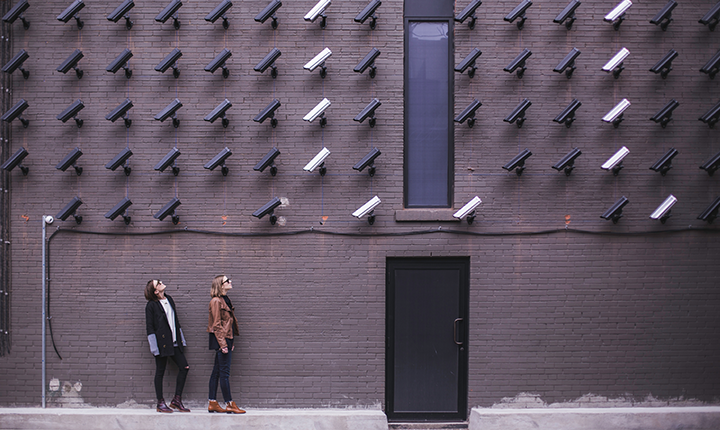 Home surveillance might sound a little bit extreme, but if you're away from your house and want to make sure that everything is as it should be - or if you're just fed up of ordering packages and having them left on your neighbour's car bonnet - it's possible to use your phone to see what's happening around your house.
The home management brand Nest has an outdoor security camera available for £179 which allows you to watch your home away from home, sends alerts if anything happens and will record video and save it to the cloud for up to 30 days. If you've had security issues in the past, this might put your mind at ease.
Alternatively, the At Home Camera app will turn an old iPhone into a security camera, for free. However, its usefulness is fairly limited, unless you have an old iPhone, a safe place to leave it in and an unfeasibly long battery life.
Feel the heat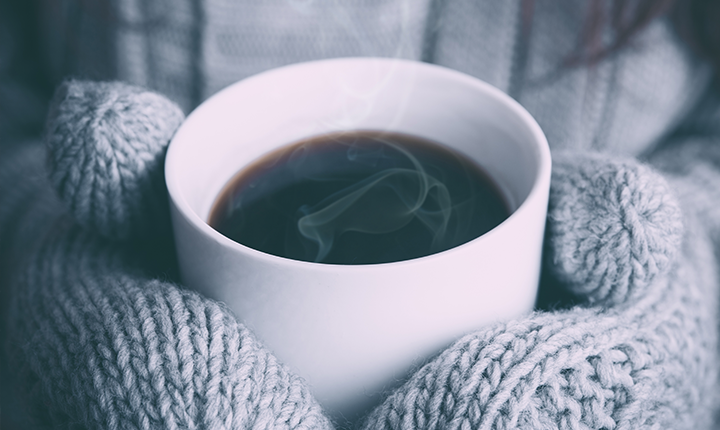 There's a constantly growing range of smart heaters and thermostats available.
Hive, one of the original options, is available from £249 for the complete system and claims to save users up to £150 a year.
The idea is that you never have to heat an empty house, but you never have to come home to a cold one, either. It can also operate boilers, so if you get caught in the rain you can always come home to a hot bath. This might save you money on your heating bills in the long run, but if you live in a house where complaints about the cold are met with cries of "put a jumper on!" it might not be that useful.
This Money Matters post aims to be informative and engaging. Though it may include tips and information, it does not constitute advice and should not be used as a basis for any financial decisions. Sainsbury's Bank accepts no responsibility for the opinions and views of external contributors and the content of external websites included within this post. Some links may take you to another Sainsbury's Bank page. All information in this post was correct at date of publication.